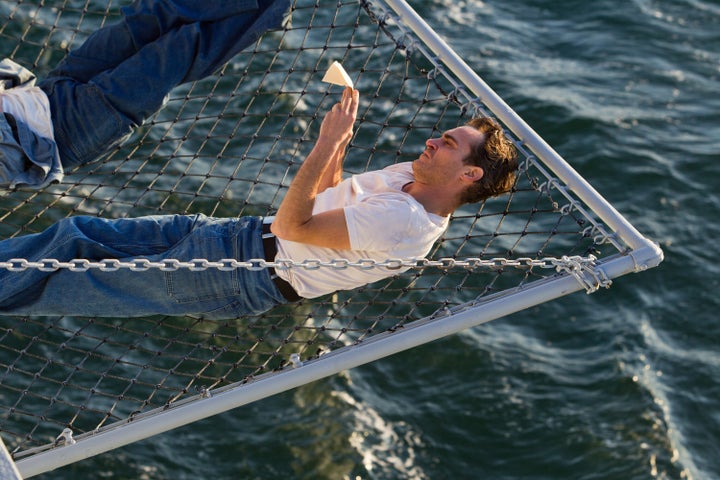 The Los Angeles Film Critics Association (LAFCA) handed out its 2012 awards on Sunday and "Amour" was a surprise choice for Best Picture. "The Master," Paul Thomas Anderson's weird and mediative drama about the origins of a religion not unlike Scientology, was named runner-up.
Directed by Michael Haneke, "Amour" is about a couple in their 80s and the struggles they encounter as old age and disease come between their relationship. The film stars Emmanuelle Riva, who tied with Jennifer Lawrence ("Silver Linings Playbook") for the Best Actress award from the Los Angeles Film Critics Association. "Amour" was awarded the Palme d'Or at the Cannes Film Festival in May and is a heavy favorite to win the Best Foreign Language Film trophy at the 85th annual Academy Awards.
While "The Master" didn't win Best Picture, the film cleaned up at the LAFCA awards. Anderson was chosen as Best Director (Kathryn Bigelow was runner-up for "Zero Dark Thirty"), Joaquin Phoenix won Best Actor (ahead of Denis Lavant for "Holy Motors") and Amy Adams won Best Supporting Actress (beating Anne Hathaway for "Les Miserables" and "The Dark Knight Rises"). "The Master" also won for Best Production Design and was runner-up in the Cinematography and Score categories.
Other winners included Chris Terrio (Best Screenplay for "Argo"), Dylan Tichenor and William Goldenberg (Best Editing for "Zero Dark Thirty") and Dwight Henry (Best Supporting Actor for "Beasts of the Southern Wild").
Popular in the Community