It's not easy being a drag queen who wears her heart on her sequined sleeve, admitted Laganja Estranja. Watching the third episode of this year's RuPaul's Drag Race, the Los Angeles-based performer recalls the wrenching moment reality set in as to what it meant to compete on the LOGO TV reality series' hit sixth season.
Standing on the runway after their team came up short in the episode's "scream queen" acting challenge, six contestants were forced to choose which teammate they would send home. In a post-screening telephone interview, Estranja remembers with disappointment being forced to (unanimously) select New Yorker Vivacious.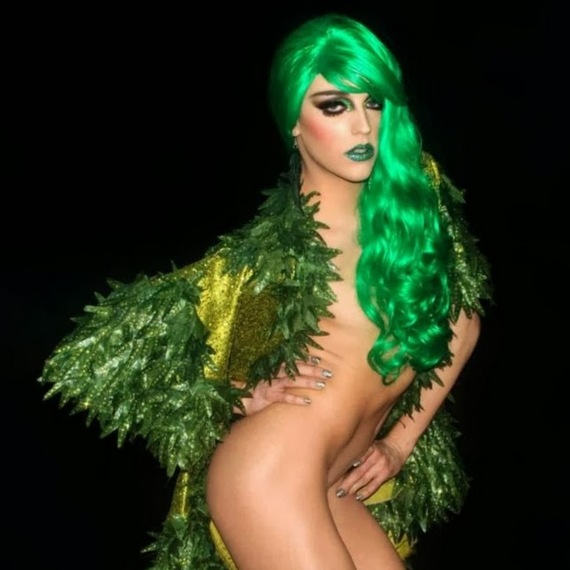 "That's the first time I really broke down on the runway," admitted Estranja (pictured above), who hails from the famous Edwards drag family, including drag mother Alyssa Edwards (Season 5 star) and sister Shangela (a favorite on Seasons 2, 3, 4 and possibly future appearances, if her past is any indication).
"It all finally clicked with me that this was it, it was a real competition," said Estranja. "It all hit me at once. I remember telling Ru, 'This is it. It's a real competition. We're already having to talk bad about our friends.'"
"It just sucks," said the rising star quietly.
It was especially hard, Estranja shared, given how genuine and kind Vivacious was upon entering the workroom after her first Season 6 appearance. According to Estranja, the much more experienced Vivacious -- who got her start as one of the original '90s NYC club kids -- approached her right away expressing how much she appreciated her younger competitor's talent and voicing a belief she would be a true contender.
"Vivacious was one of the very few people on the show who was a friend to me," Estranja said. "She was just so nice to me, so supportive."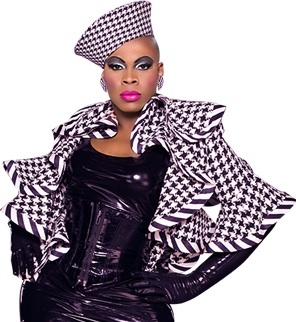 While Vivacious (above) displayed just how divergent her unique, off-kilter take on gender-bending is compared to the more traditional, pageant-oriented looks of past Drag Race stars, even Estranja admitted she failed to shine in the third episode's challenge. And, with the other girls naming her as the team's weakest link, she found herself to in the "Lip Sync for Your Life" against Puerto Rico's April Carrion.
"I think at that point, V had given up," said Estranja. "I think she realized this wasn't her game, there was nothing she could do and the cards were out of her hands."
Estranja tried to motivate her friend, notably in the Untucked episode which shows behind-the-scenes footage of the girls not aired on Drag Race itself. By that time, though, it might have been too late.
"It's really hard when you reach that moment, and things aren't working out and you can see how things are kind of going to go and what's going on," said Estranja. "I think, for her, she kind of shut down."
Ultimately, Carrion was given another week to compete. Meanwhile, it was Vivacious' time to "Sashay away."
Still, according to Estranja, the Big Apple diva appeared to have more in mind from her appearance on the show than taking the crown - and, certainly, more than "playing the game." That, Estranja conceded, is why the two "became such good friends."
"Even though we wanted to win, there was so much more to us that we wanted to accomplish by being on that show -- and, to me, that's what makes a true winner," Estranja said. "I don't think it's the crown and the money, it's the attitude."
Laganja Estranja continues to battle for the title of "America's Next Drag Superstar" Monday nights on LOGO Television. Check local cable listings for airtimes and availability. Check back here for Pollo Del Mar's ongoing weekly interviews and recaps with the star.
Calling all HuffPost superfans!
Sign up for membership to become a founding member and help shape HuffPost's next chapter