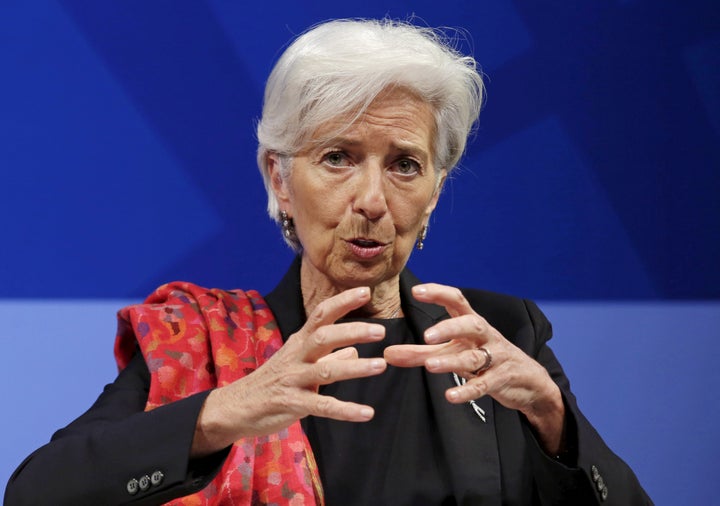 The world's top banker said Thursday that the policies advocated by Donald Trump could strike a major blow to the world economy.
In an interview with the Financial Times, International Monetary Fund managing director Christine Lagarde said Britain's vote last month to leave the European Union already threatens to stymie economic growth. And the sorts of tariffs and trade barriers pushed by the presumptive Republican presidential nominee ― including pledges to shred major trade pacts, like the North American Free Trade Agreement ― would make things much worse.
"I think it would be quite disastrous actually," Lagarde told the Times. "Well I don't think I should say disastrous because that is an excessive word and I should refrain from excessive words. But it would certainly have a negative impact on global growth."
Trump laid out his trade policies in a speech in Pennsylvania at the end of June. He put forward a seven-point plan that he said would help American workers, arguing that they've been let down by weak politicians who are happy to see manufacturing jobs move to other countries. Trump is far from the only politician who has been critical of trade. Sen. Bernie Sanders (I-Vt.) has frequently questioned U.S. trade agreements with developing countries. And three of Trump's seven policy points were proposed months ago by former Secretary of State Hillary Clinton, the presumptive Democratic nominee.
But Trump is the only candidate to offer such a starkly mercantilist vision for America ― promising to put a massive tariff on Chinese goods imported into the U.S., build a wall at the Mexican border and deport the country's 11 million undocumented immigrants.
Lagarde pointed out that in the past, "waves of protectionism" ― which she said "hurts growth, hurts inclusion and hurts people" ― had also "preceded many wars."
"I hope it is not a 1914 moment and I hope that we can be informed by history to actually address the negative impact of globalization in order to leverage the benefits that it can deliver," Lagarde said, alluding to the outbreak of World War I. "Because it has historically delivered massive benefits and it can continue to do so."
Indeed, concern over the possibility of another world war is on the rise amid a number of simmering regional conflicts in which major global powers are involved. Two years after war broke out in Ukraine between the government in Kiev and Russian-backed (or, reportedly, Russian) forces, the death toll continues to mount. The civil war in Syria, where Russia- and U.S.-backed factions are battling each other, Islamic State extremists and the government of Syrian President Bashar Assad, is well into its fifth year. China continues to jockey for power in the South China Sea, building fortified islands and flexing its growing naval muscle at U.S. allies like the Philippines and Japan.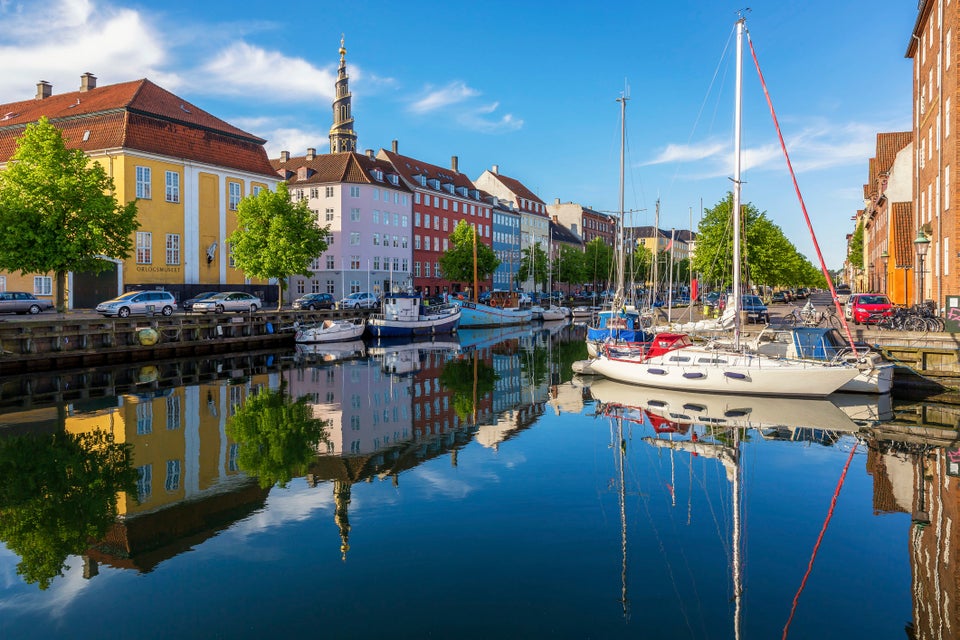 10 Excellent Countries To Move To If Trump Becomes President
Popular in the Community