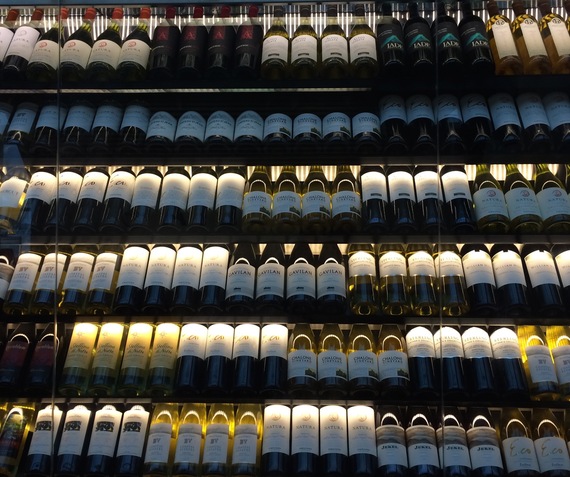 The designers of LaGuardia's Terminal C integrated common sense and paid attention to how travelers move and behave. Amenities are now located where you need them. Eating is no longer a dreaded event at the airport. The food was so yummy at LaGuardia that I decided to pick up a snack when I landed. In my wildest dreams, I could not have imagined that I would look forward to food at an airport.
1-Sweets Have Gone International
Take a trip around the world via candy and cookies. Treats in the Food Hall are available from around the world including Asia, Germany, Italy, Mexico and, of course, the US.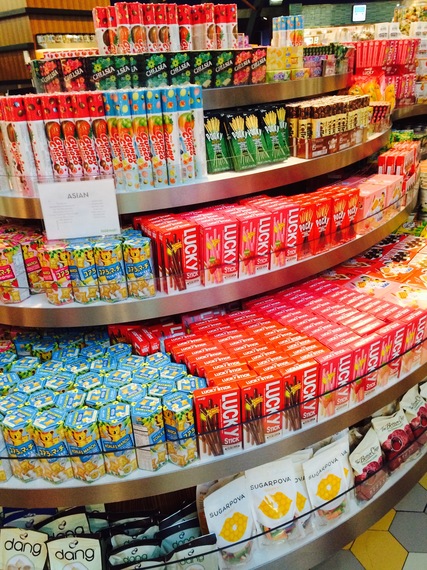 2-Food Is No Longer Same Old Same Old
Airport food no longer means cinnamon buns or pretzels. Food has gone healthy, upscale and yummy from lobster rolls to salad bars. There is even a beer garden and a wine bar. The airport is now a great place to pick up a delicious meal even when you land.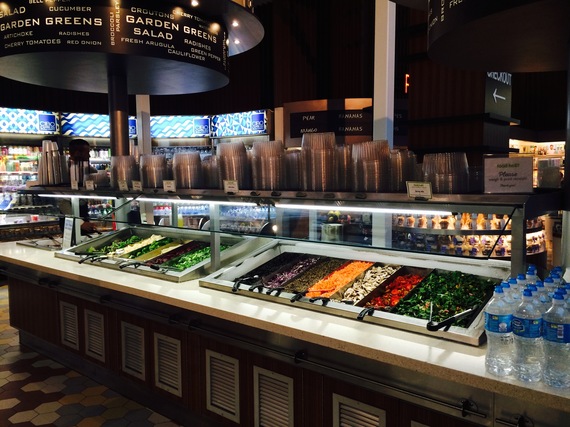 3-Light Reading With Your Food
Eating alone, why not pick-up a magazine to read while you eat? Purchase a magazine while you buy your food for one stop shopping.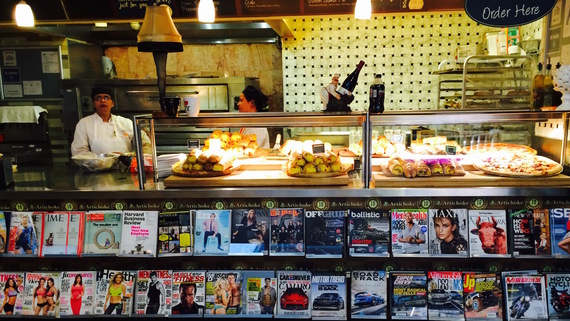 4-Swipe And Go
Waiting in line behind that person who counts their last American penny to pay their bill is now old school. Swipe your credit card and go.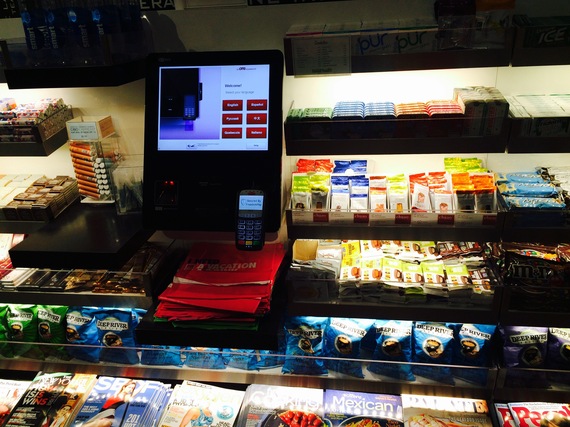 5-Replenish Your Water Bottle
Finish your water prior to going through security. Refill on the other side at the water bottle station. Purchasing new water is unnecessary.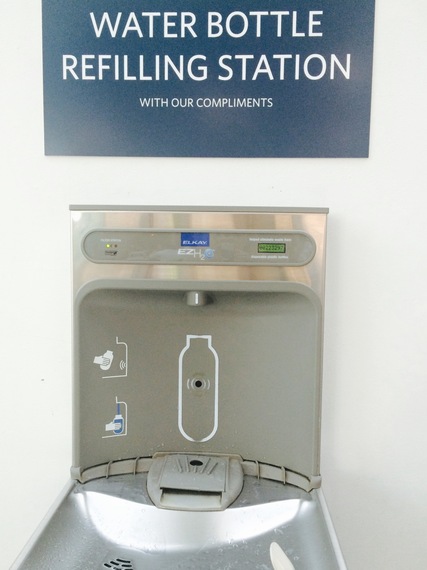 6-Tap Away Your Order
Order your food at your table or to-go via an iPad. Fifteen minutes later... your food arrives.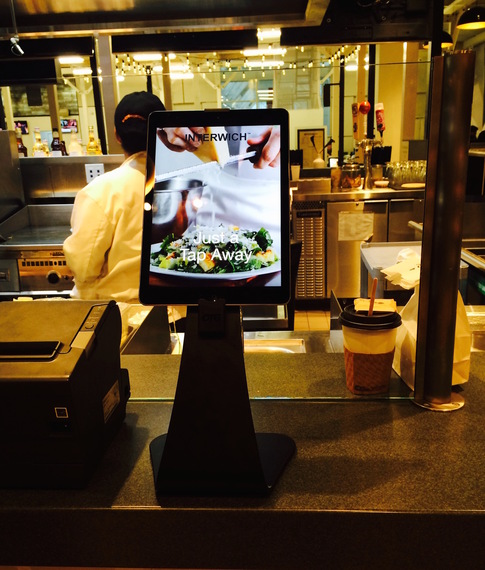 7-Charge While You Dine
Eating your meal is another opportunity to charge your electronics. Each table has an electric outlet. The days of crawling on the floor and fighting over the one lone outlet are gone. iPad packed away? No problem, use an airport iPad while you wait.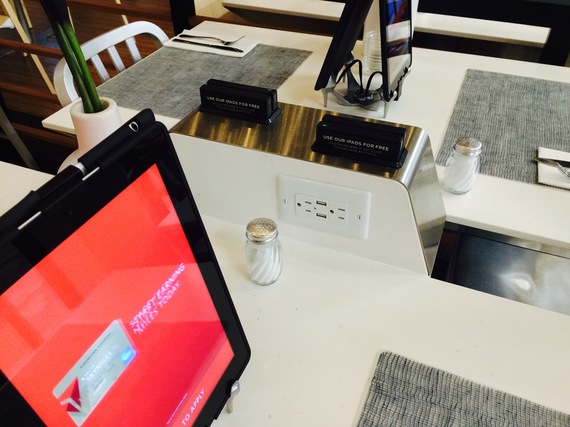 8-Waiting At The Gate Was Never So Much Fun
Restaurants are opposite the gate. Waiting for your flight is no longer a bore. It is another opportunity to dine at upscale restaurants. A delayed flight? One more Chardonnay please.