 With a husband and two adorable children at home, Laila Ali is used to handling three things at once. (Not to mention her upcoming TV gigs and a daily online talk show, where she muses on how she juggles it all.) But this past weekend, the retired boxing champ took on a new trifecta of challenges: the New York City triathlon.
For the daughter of a boxing legend with a Super Middleweight Champion title of her own, the 1.5 kilometer swim, 40k bike and 10k run might sound like an easily accomplishable feat, but Ali says that wasn't entirely the case.
"I have always incorporated running into my workouts, but not swimming and biking," she told The Huffington Post.
With two-thirds of the competition falling outside of her comfort zone, Ali says she took to the streets near her California home in preparation for Sunday's grueling event. "I biked and ran on the road and swam at a swimming center," she said. "Sometimes I focused on distance or time and other times I did interval or brick training."
Completing the race provided Ali with a goal in itself -- one she accomplished just six minutes over her target time -- but she also had another source of motivation to spur her on.
"I gained about 40 pounds with my second pregnancy. I have gotten most of the weight off but the last 10 is a challenge because I live to eat!" she said. "I figured all the running and swimming would get the last bit off."
Among the secrets to her success? Focusing on fitness and health as a lifestyle, not a diet, Ali said. "Have short-term and long-term goals. If you fall off, don't get upset just get refocused and start again," she added.
And while she didn't say exactly how much of those last 10 pounds she was able to shed, Ali made it clear that she'd ultimately accomplish her goal. "I like to execute my plans," she said.
For now she can at least check one thing off her bucket list, and she hopes that others will do the same. "Parents should get their kids in the pool young so they won't fear swimming as adults," she said, referencing reports on how few African-American children know how to swim. "I didn't see many black people jumping into the Hudson!" she joked, though some 3,500 triathletes joined her at the finish line in New York.
Next month, Ali will head to the Olympics for a much more familiar bout -- announcing women's boxing as a commentator for NBC.
Before You Go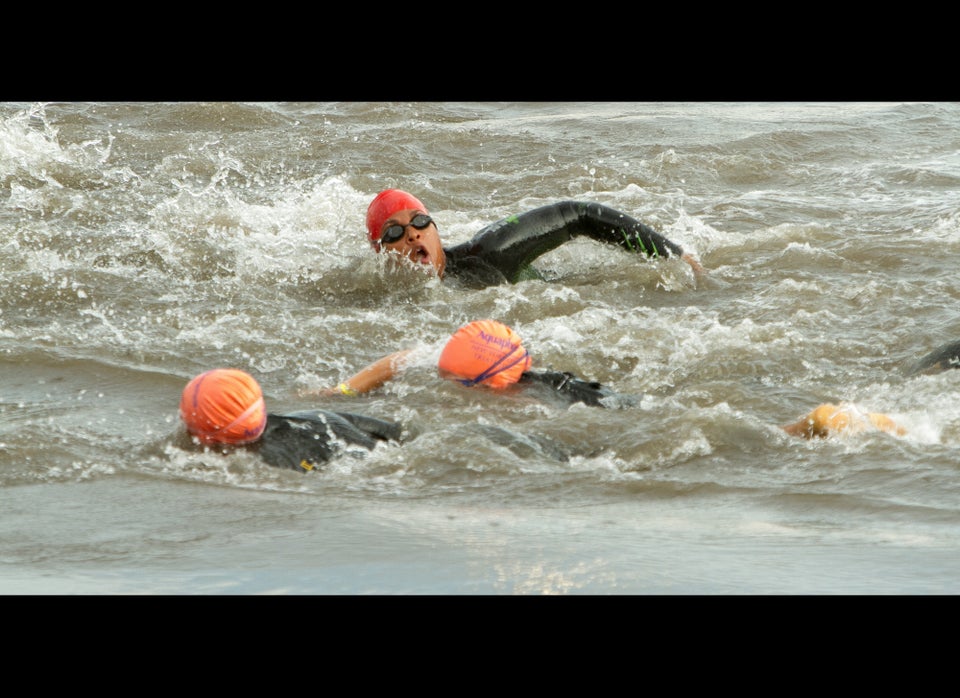 Laila Ali Completes NYC Triathlon
Popular in the Community