Retired pro boxer Laila Ali, daughter of Muhammad Ali, says she doesn't hate Floyd Mayweather. But her comments about the fighter ahead of his megabout with Manny Pacquiao Saturday didn't exactly sound friendly either.
Ali said on CBS Sports Network's "We Need To Talk" that she took no issue with Mayweather recently declaring himself better than her father in the ring -- boxers should feel that way about themselves, she said. But as far as being the man her dad is, nuh-uh.
"There have been times I've wanted to reach out to [Floyd] and have a conversation with him, because I see a little boy even though he's a grown man," she said. "And I see a broken person. And I know when you have money and you have power and you have all these 'yes' people around you, sometimes you don't have that person to pull you aside and give it to you straight."
The unbeaten Ali, who scored knockouts in 21 of her 24 pro victories, added: "I don't hate him. I dislike the way that he acts. I dislike the way that he treats people. And obviously, I'm definitely not down with this beating on women because that's very cowardly ... He needs somebody to reach out to him and guide him."
Of course Laila Ali's pop couldn't resist a verbal jab, as well:
Before You Go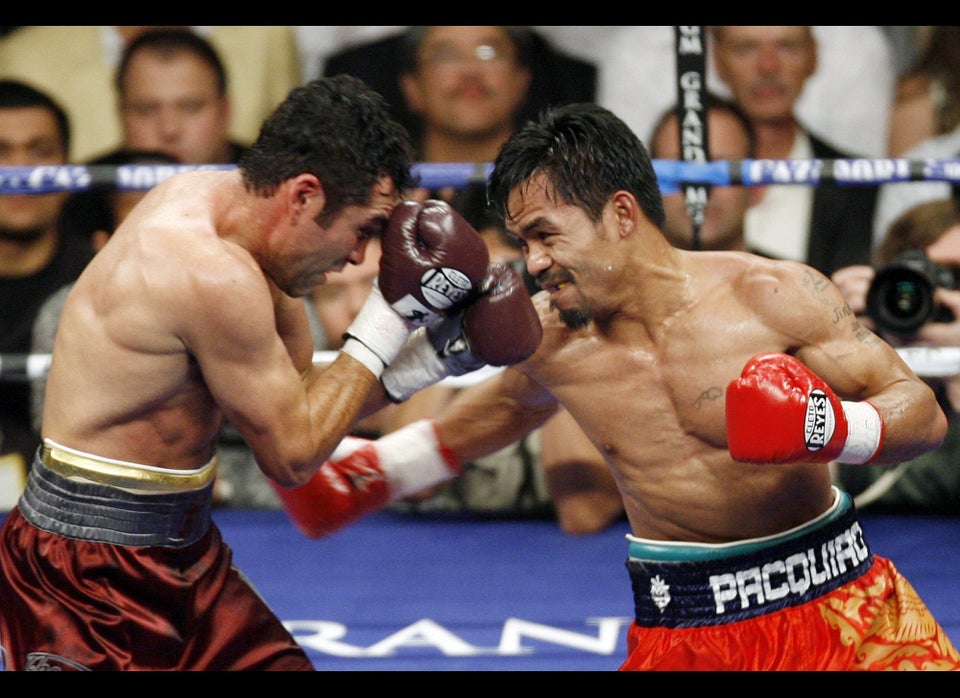 Manny Pacquiao Career Highlights
Popular in the Community