Medical marijuana growers in northern California's Lake County were banned from growing cannabis outdoors Tuesday when voters approved an outdoor-growing restriction proposed by county supervisors.
Supervisors in Lake County, about a hundred miles north of the San Francisco Bay Area, had voted in December 2013 to enact a new ordinance that would ban outdoor grows in the area. But the Community Alliance to Ban Illegal Cannabis Cultivation (CABICC) collected over 4,000 signatures -- nearly twice the number of valid signatures needed -- to turn the issue into a public referendum on Tuesday's ballot.
The ordinance bans outdoor cultivation within community growth boundaries, limits indoor grows to 100 square feet or less, and keeps outdoor cultivation 1,000 feet from schools or parks and 100 feet from bodies of water.
"The Lake County Chamber supports the rights of legitimate medical marijuana patients as was intended by Proposition 215," the Lake County chamber board said in a statement supporting the ordinance in May. "However, we have heard from members of the chamber and others throughout the county who are concerned about the cultivation of marijuana in their neighborhoods and the county as a whole."
California legalized marijuana for medical use in 1996, a move which also allowed for outdoor growing, but local jurisdictions are able to enact their own limits on cultivation.
Supporters of Lake County's ban claim that outdoor cannabis farming in the region are polluting local forests and drying up area rivers.
"People are coming in, denuding the hillsides, damming the creeks and mixing in fertilizers that are not allowed in the U.S. into our watersheds," Denise Rushing, a Lake County supervisor who said she supported the ban, told The Associated Press.
But outdoor growing advocates claimed that the restrictions conflate legal growing with illegal -- and that the ban could force people who would otherwise legally grow their own medical cannabis to grow illegally.
Before You Go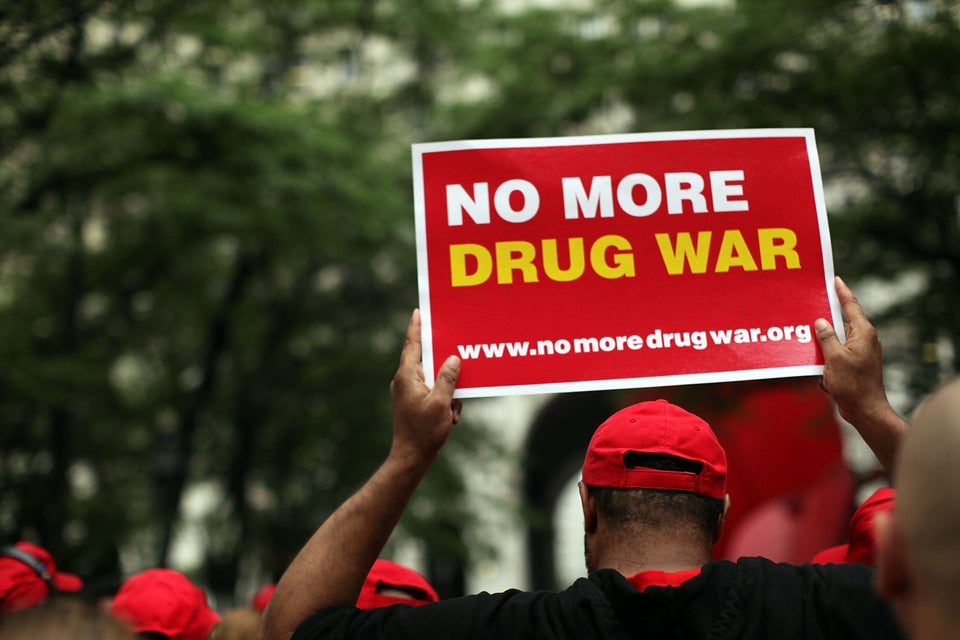 27 Reasons Why The U.S. Shouldn't Lead The War On Drugs
Popular in the Community