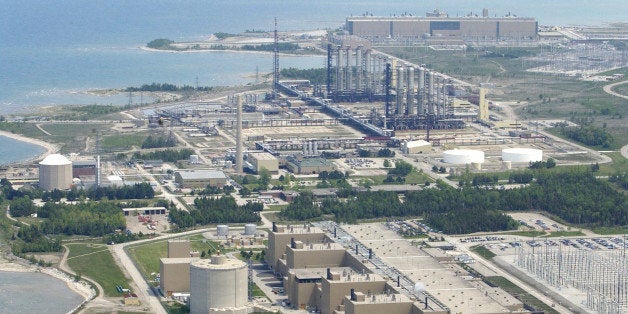 A proposed Canadian nuclear waste site near the shores of Lake Huron is facing mounting criticism from Michigan lawmakers who say it's dangerous and called on the federal government to intervene.
"Building a nuclear waste dump less than a mile from one of the largest freshwater sources in the world is a reckless act that should be universally opposed," Michigan Rep. Dan Lauwers (R-Brockway Township) said in a statement Monday. In this Nov. 1, 2013 photo is Lake Huron just beyond a fence enclosing a section of the Bruce Power nuclear complex near Kincardine in the Canadian province of Ontario. (AP Photo/John Flesher)
Michigan residents and an assortment of bipartisan lawmakers have repeatedly objected to the proposal. On Monday, several lawmakers from Michigan's thumb region, which borders Lake Huron, announced a legislation package that would ban importing nuclear waste into the state and include a joint resolution calling on President Barack Obama, Secretary of State John Kerry and Congress to act on behalf of the Great Lakes.
Last year, U.S. Senators Carl Levin and Debbie Stabenow, both Democrats from Michigan, called on the State Department to have the International Joint Commission (an agency created to settle disputes regarding the Great Lakes) intervene. Other members of the Michigan State Legislature and U.S. Congress have also protested the plan, along with environmental and business groups.
The DGR would be the first of its kind in North America and could potentially pave the way for other nuclear waste storage facilities underground, according to the Associated Press. It would store low-level waste, which "consists of minimally radioactive materials such as mop heads, rags, paper towels, floor sweepings and protective clothing used in nuclear stations during routine operation and maintenance," according to OPG, and intermediate-level waste, which they describe as "resins and filters, and used reactor components." The DGR would not store spent fuel.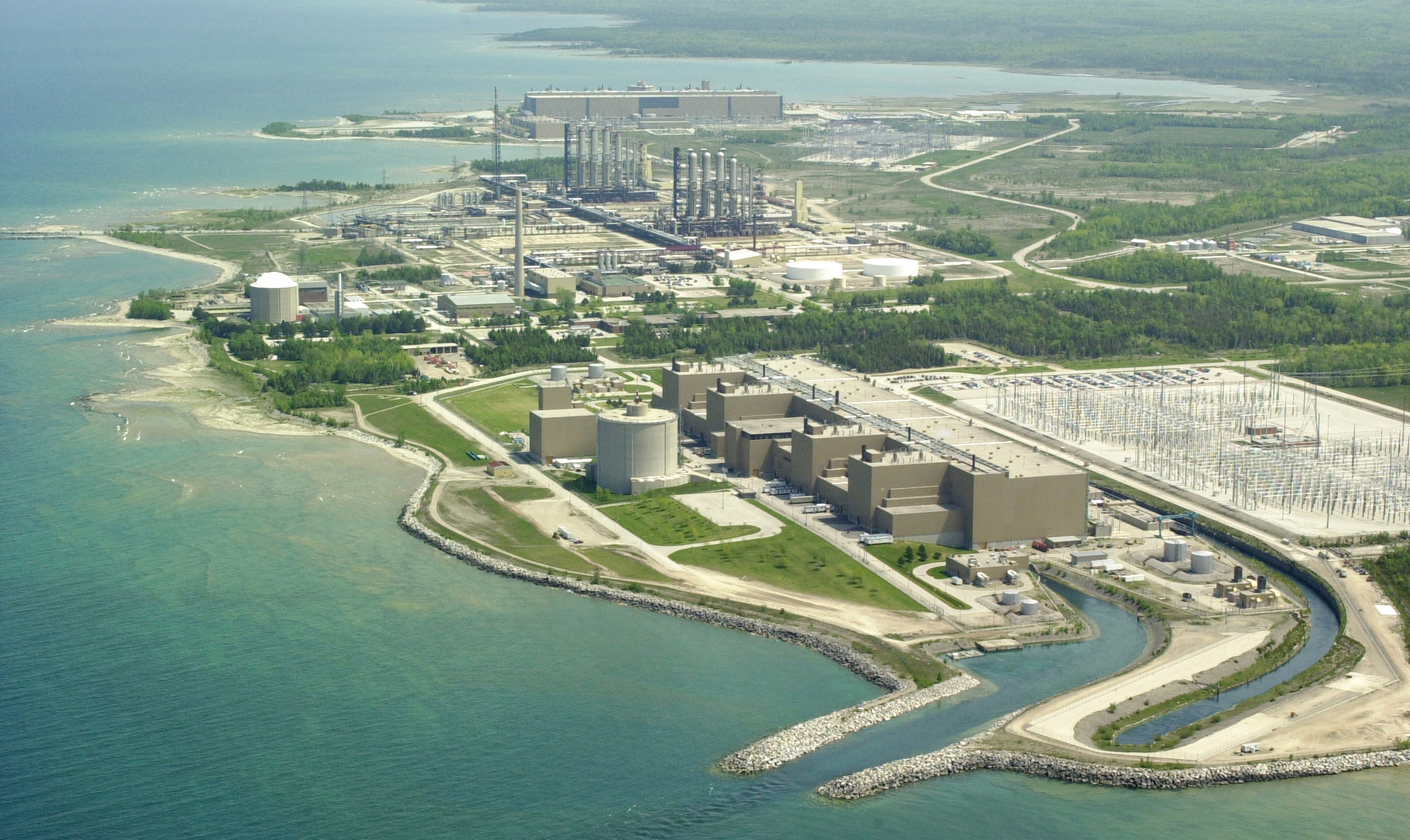 Bruce Nuclear Plant on Lake Huron. (Photo by Dick Loek/Toronto Star via Getty Images)
Critics however, have refuted some of OPG's claims and wondered why it was necessary to risk putting a facility so near to the lake.
The plan "poses a serious threat to people, fish, wildlife and the lakes themselves," Andy Buchsbaum, regional executive director for the National Wildlife Federation's Great Lakes Regional Center, said in a statement Monday. For example, long-term exposure to radiation can cause cancer as well as DNA mutations. This Nov. 1, 2013 photo shows rows of chambers holding intermediate-level radioactive waste in shallow pits at the Bruce Power nuclear complex near Kincardine, Ontario. (AP Photo/John Flesher)
"My first feeling was, look, you messed up the most basic first step in establishing the safety of this facility, namely, how much radioactive waste they're going to be putting in the ground, you admit you got that wrong, but now you're telling me that everything else is okay," Greening told Michigan Radio. "You can't just fluff off this error as one error. It raises too many questions about all your other numbers. And I'm sorry, I now have lost faith in what you're doing."
Support HuffPost
The Stakes Have Never Been Higher
Related
Before You Go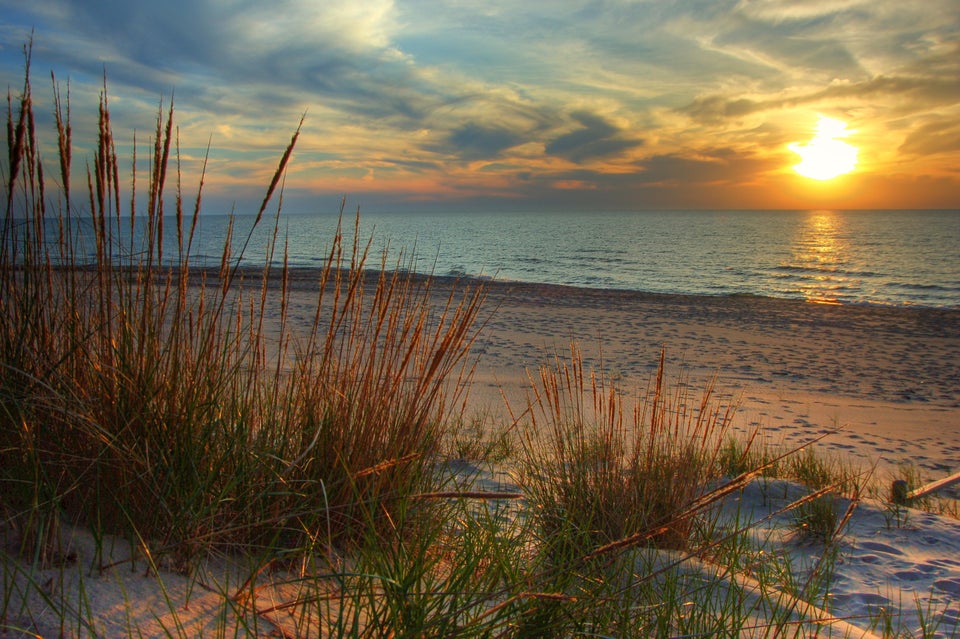 27 Reasons The Great Lakes Are The Greatest
Popular in the Community