Goodness gracious, great balls of ice!
As the so-called "polar vortex" slowly releases its frigid grip on the Midwest, it's leaving an odd sight in its wake: gigantic, spherical ice balls that have taken over Lake Michigan. A YouTube user uploaded video of the phenomenon in Glen Arbor, Mich., yesterday. The clip shows thousands of rounded, boulder-sized ice balls bobbing up and down in the water.
The balls form when chunks break off the massive ice sheets that coat parts of the lake in the winter, Annie Lipscomb, a park ranger at the Sleeping Bear Dunes National Lakeshore, explained to MLive. They gain their shape as waves in the lake ceaselessly toss them about, slowly rolling them into spheres.
Depending on the temperature, some of the ice balls may keep growing. According to AccuWeather.com meteorologist Jim Andrews, the balls can build up more and more ice "like a snowball or like a hailstone." Layers of water coat the ball then freeze.
A similar marvel occurred last winter in Lake Michigan's Good Harbor Bay, prompting officials to comment on the impressive size of the ice balls, some of which weighed more than 50 pounds.
Watch the ice balls take over Lake Michigan, above.
Related
Before You Go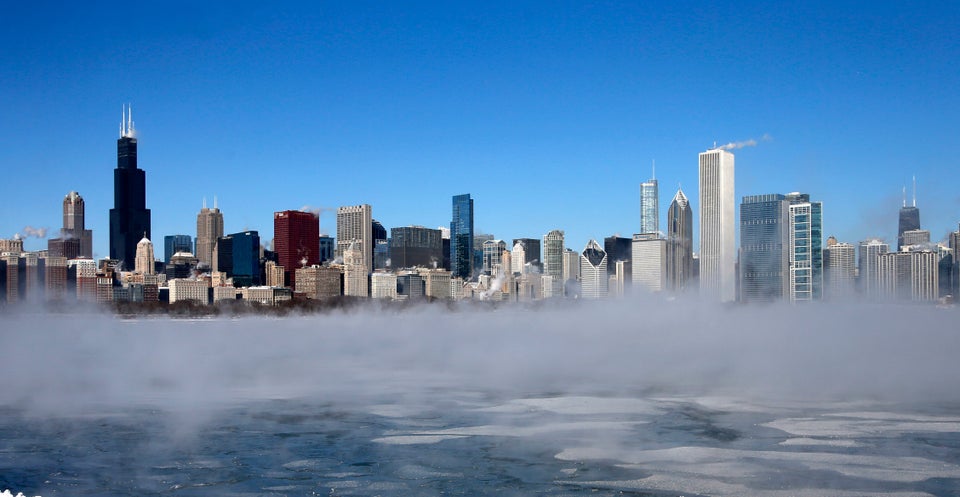 January Snowstorm And Cold Spell
Popular in the Community