While it's more accurate to describe what's happening on the lake as "vapor" rather than "steam" -- due to the temperature -- either way the result is pretty remarkable: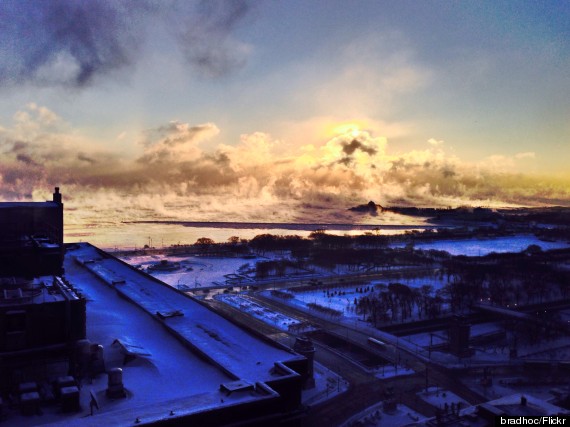 Warm water meets cold air Monday morning in Chicago. (Flickr/bradhoc) A blanket of fog covers Lake Michigan along the Chicago shoreline Monday. (AP Photo/Teresa Crawford)
Vapor rolls over Lake Michigan.
The scene over Navy Pier. The Chicago skyline sits as a backdrop as fog drifts across Monroe Harbor. (AP Photo/Charles Rex Arbogast) Vapor rises from the tops of buildings in the Chicago skyline. (AP Photo/Teresa Crawford)
More vapor along the shore of Chicago.
Before You Go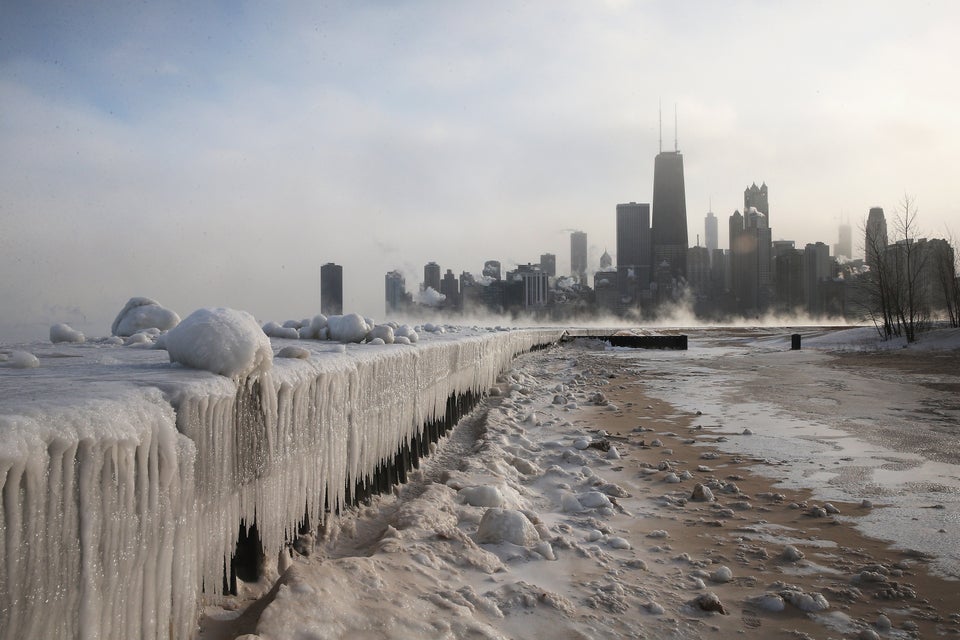 Chicago Hit With Snow, Extreme Cold
Popular in the Community