This takes "walking on water" to an astonishingly real-life level.
In Italy's Lake Resia, near the borders of Austria and Switzerland, a lone bell tower shoots up from the perfect, blue-green water. It's the only visible remnant of Graun (Curon in Italian), a town that vanished underwater more than 60 years ago.
Nowadays, you can bike or hike along the beautiful mountain path surrounding the lake (also known as Reschensee or Lago di Resia). In winter, when the lake freezes, you'll also be able to walk right out to the bell tower on frozen water. Rumor has it the church bells still ring... even though they were removed some 60 years ago.
It's spooky, yet scenic. And we're totally planning a visit.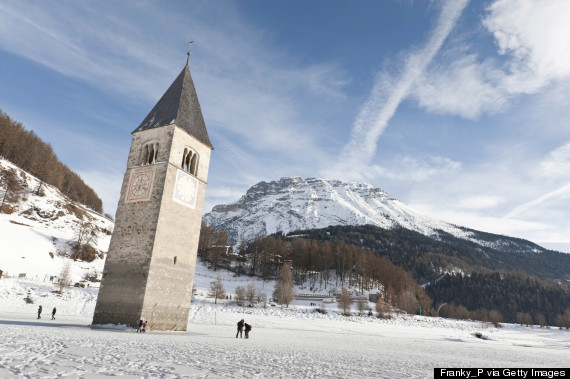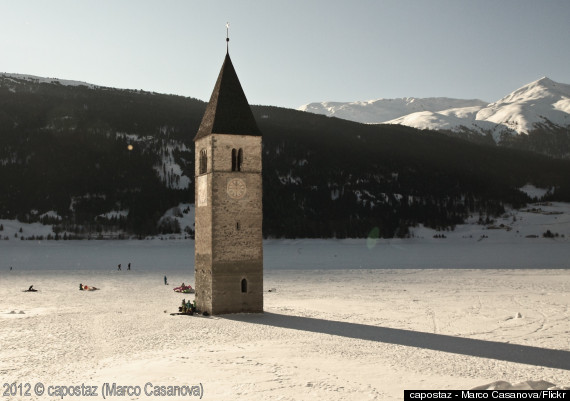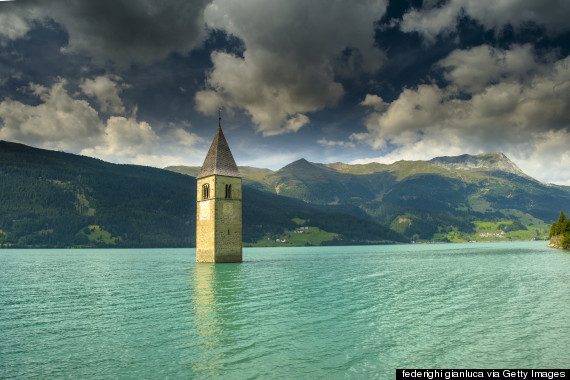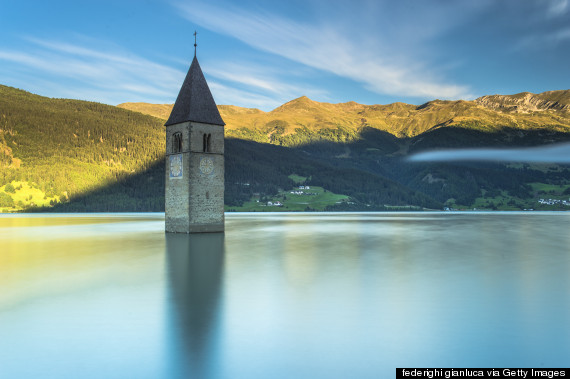 Related
Before You Go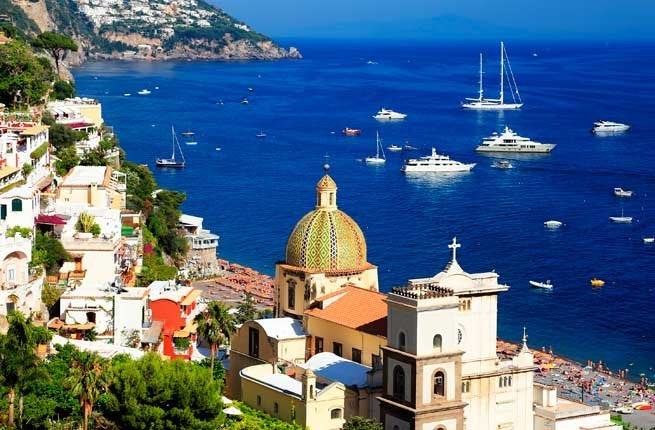 20 Gorgeous Seaside Towns In Italy