Written by Jessica Dawson
Tahoe is to San Francisco what the Hamptons is to New York -- but even better (said everyone on the West coast). While you could do nothing but marvel at the High Sierras and have an incredible time, here are nine more things to consider.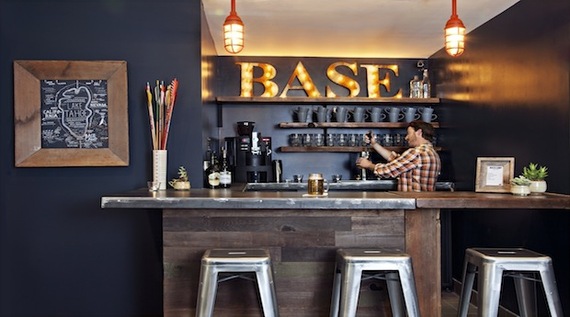 1. Drop your stuff at South Shore's Basecamp for rustic rooms, outdoor firepits (with s'mores kits), a rooftop hot tub and namesake brews at the in-house bar.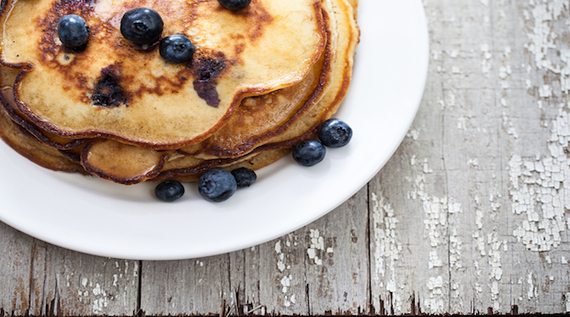 2. Call ahead and put your name on the list at Log Cabin Cafe to ease wait time for fluffy griddle cakes and famous "scramble-ins."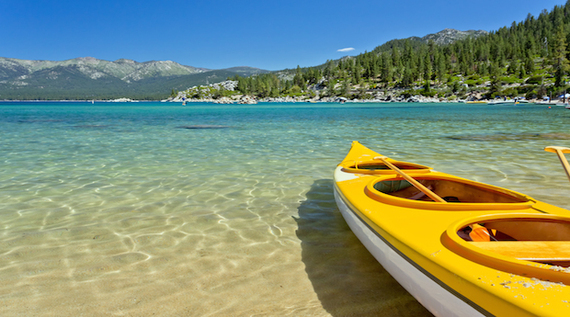 3. Grab a few kayaks and paddle your way around Emerald Bay, known as much for its beauty as the little "tea house" atop the center island.
4. Order a round poolside at High Camp -- which is 8,200 feet above sea level.
5. Bike to Chambers Landing for rum punch with a view. On your way back, order a basket of crispy zucchini sticks and a slice of Hula pie on the deck at Sunnyside.
6. Visit Incline Village's Le Bistro and chef Jean-Pierre Doignon, a favorite of Gourmet and Bon Appétit. Slightly fancier than you might expect in Tahoe, the five-course menu is a steal at $55/person -- and each dish is better than the next.
7. Take a stroll along Truckee's charming main drag. Try KJB for everything from chic hats to comfy sweatshirts; Truckee Variety is a must for little ones.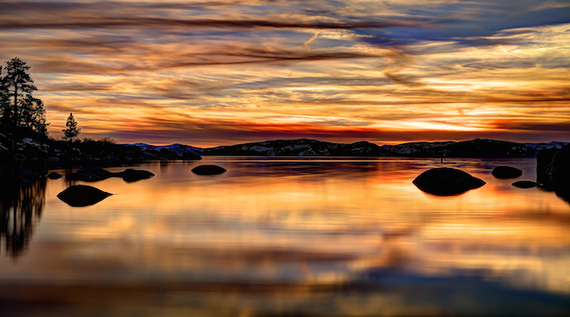 8. While you're in Truckee, stop by Moody's for an ice-cold martini and live music. Or head to Cottonwood for dinner under bistro lights with a panoramic view.
9. When in doubt, order a burger and round of Wet Woodys at Garwoods at sunset.
Before You Go: streamline your packing routine with Flight 001 and Stowaway. If you're more of a stay-at-the-cabin-when-in-Tahoe kind of person, be sure to stock up on rose.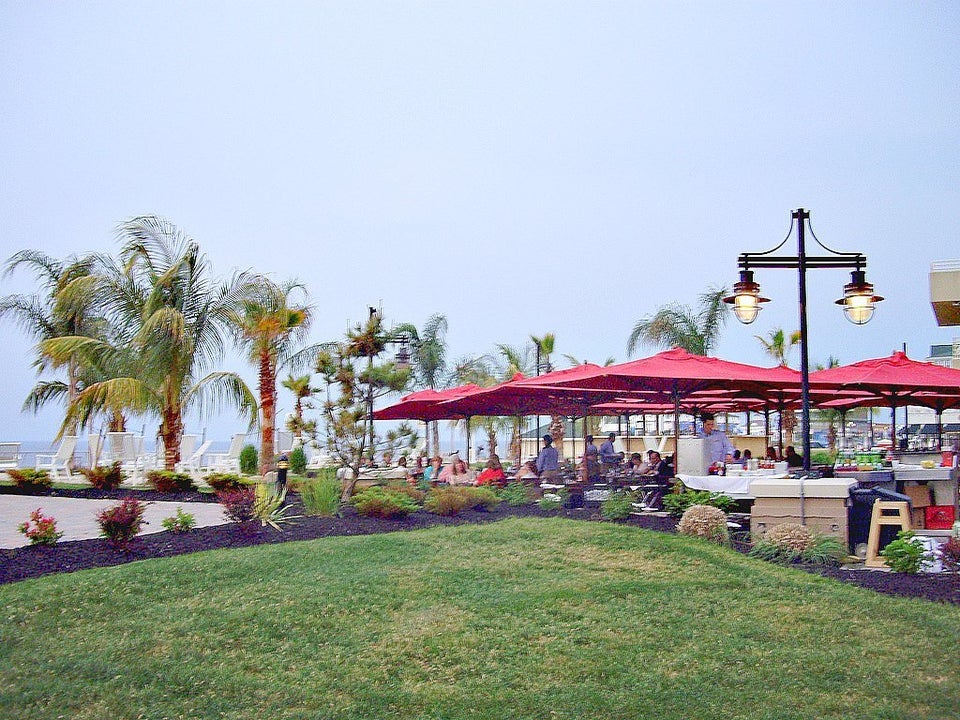 No-Airplane Getaways
Related