What once was a full, albeit small, glassy lake on Mauna Kea's summit on Hawaii's Big Island, now looks more like a drying puddle.
Since 2010, Lake Waiau -- Hawaii's only alpine lake and the third highest lake in the U.S. -- has shrunk from about 5,000-7,000 square meters to 115 square meters. That's down to 2 percent of its regular surface area, according to the USGS Hawaiian Volcano Observatory. Prior to 2010, the maximum depth of the lake was 3 yards, but it's now less than 1 foot deep.
Before: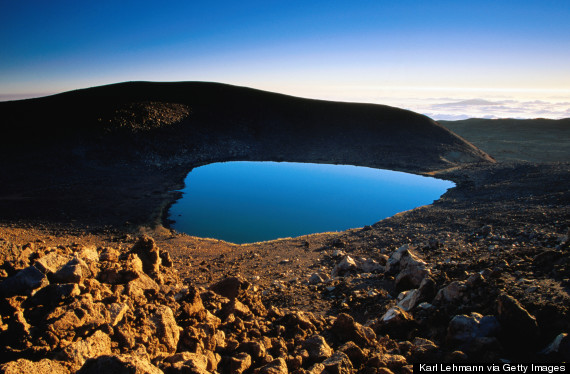 Now: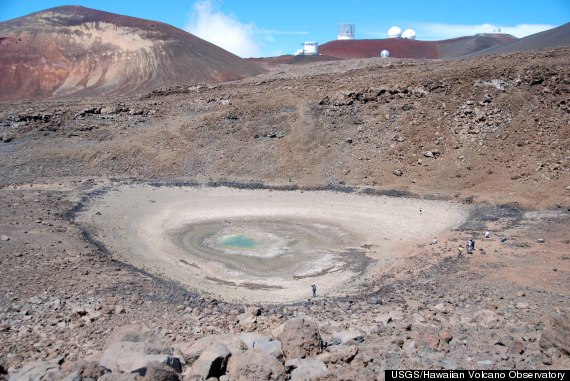 The Office of Mauna Kea Management Rangers has been working with the DLNR, and DOFAW to monitor the remarkable reduction of the lake with repeat photography. Scientists with the Hawaiian Volcano Observatory have also been monitoring the changes, compiling high-resolution satellite images that document the lake's surface area since 2010.
But why is this unique lake mysteriously disappearing? Scientists and state officials are still trying to figure that out.
There are other theories, and at this point, scientists are simply not sure. To further their research, they are asking anyone with past photos of the Lake Waiau to share them with the Hawaiian Volcano Observatory by sending them to askHVO@usgs.gov.
Big Island visitors interested in seeing the disappearing lake before it's completely gone can do so with the help of a 4-wheel drive vehicle and enough energy to brave a one-hour, high-altitude hike. For those who enjoy getting lost in the stars, the lake is also a short distance away from Mauna Kea's astronomy centers. (Directions and hike information can be found here.)
Read the full report by the Hawaiian Volcano Observatory here.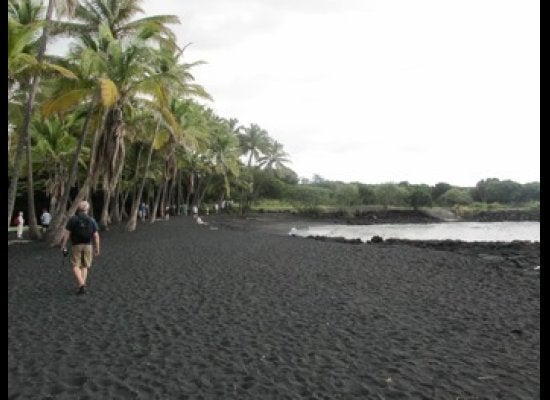 Around Hawaii's Big Island