The Los Angeles Lakers brought a bit of Hollywood to Brooklyn on Wednesday night. For the first time this season, the Lakers sported black uniforms. The look, dubbed "Hollywood Nights," was revealed earlier this season and will be worn by the team in six games.
Here is a look at the new uniforms in action as the Lakers held off the Nets 99-94 at Barclays Center.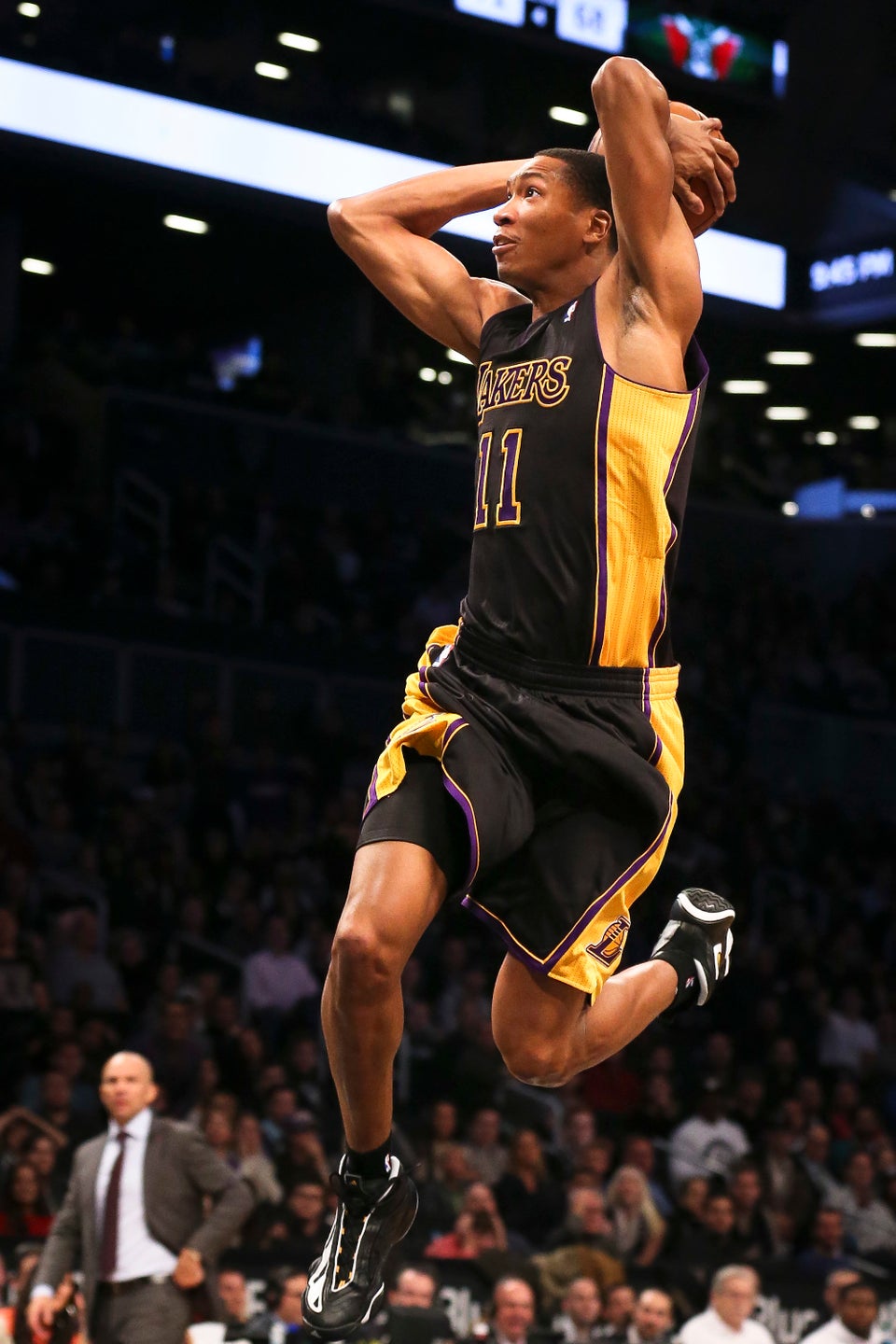 PHOTOS: Lakers' "Hollywood Nights" Uniforms
According to the Lakers' official website, the black kit isn't named in honor of Bob Seger. Instead, it is supposed to represent both the court side celebs as well as those sitting in the cheaper seats.
The Hollywood Nights theme in part acknowledges the celebrities that have long supported the team, but also serves as a nod to the huge number of people that work behind the scenes to make up one of Los Angeles' biggest industries.
For those expecting to hear from Seger, here is his "Hollywood Nights."
Related
Popular in the Community