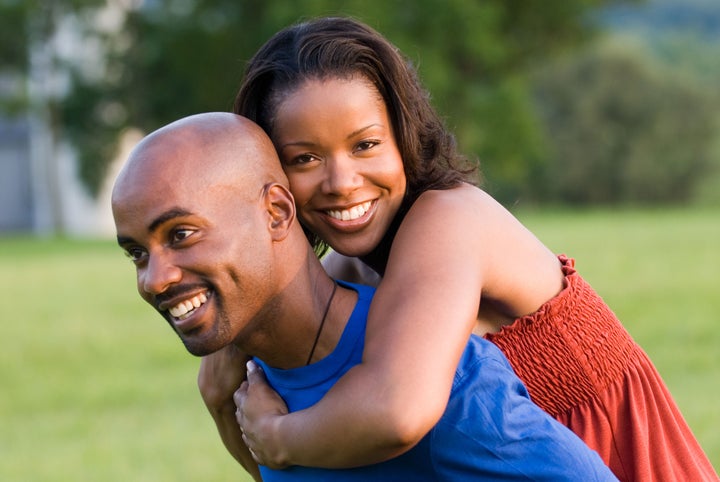 Winter's on the way and the pressure to be coupled up is building. But with marriage rates plummeting and even greater odds stacked against women of color, authors Lakeshia Rivers Ekeigwe and Neva Lockhart believe there's no better time to just give it up and embrace being single (or, at least, the opportunity it provides to get your view of relationships on straight) once and for all.
The approach, outlined in the duo's new book, The Truth About Being Single, relies on a few simple truths, the most compelling of which is their idea that unconditional love is a lie.
1. Have you been looking for a person who would be willing to love you unconditionally?

2. If so, what does being loved unconditionally mean to you?

3. Do you know how unconditional love should feel?

4. Is the unconditional love you seek physical or emotional?
If you were able to answer any of those questions, you have just set yourself up for failure, the authors say. To Ekeigwe and Lockhart, the mere statement "I want someone to love me unconditionally" is, in fact, a condition.
"What unconditional love says is that 'I'm going to love you no matter what. It doesn't matter how you treat me, it doesn't matter how you talk to me, what you do to me, I'm going to love you,' and to Neva and I it just didn't make sense," Ekeigwe says. "It's illogical. I'm not going to love you if cuss me out. I'm not going to love you if you put your hands on me. I'm not going to love you if you cheat on me."
Instead, Ekeigwe and Lockhart believe conditions are worth embracing, and a fundamental ingredient in building a successful relationship.
We all want to be loved in a way that makes us feel good about ourselves and the person we love. We do not want to give love and not receive the love we put out. This, too, is a basic condition of love. And, it is why unrequited love is so painful and makes for a tragic themes in books and movies.
The authors even take a stab at another popular notion that women need to "think like a man" rather than appealing for one. The goal, they say, is to help women understand that their desire for a partner is natural. "We want them to release the guilt for wanting a loving companion or for being single in her 30s, 40s and beyond."