They say that the world is made of stories yet most of the ones we hear these days are sad or scary. In the darkest of hours we can see the horizon begin to glow with new light, now is that time on planet earth. A vision to honor and protect the sacred is a calling to awaken our own divine nature and reconnect with all that is living. Chief Arvol Looking Horse, 19th Generation of the Sacred White Buffalo Calf Pipe has called forth a vision of all nations, all faiths sharing one prayer for healing. This kind of story grows from the roots of ancestral prophecies and will blossom into a beautiful future if we come together in spiritual unity. Welcome to World Peace and Prayer Day 2017 on Hawaii Island!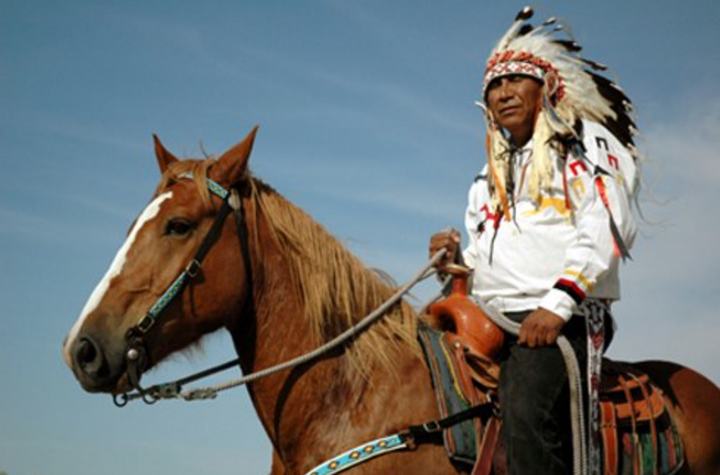 Following the birth of a White Buffalo Calf in 1994, the Keeper of the White Buffalo Calf Pipe for the Lakota, Dakota and Nakota Nations— Arvol Looking Horse, was directed to honor the Four Directions with ceremony on Summer Solstice/June 21st. According to Lakota Star Knowledge, the birth of "Miracle," a female white buffalo, signaled a time of Earth changes and the coming of The Mending of the Hoop of all Nations. The Summer Solstice is said to be a powerful time to pray for peace and harmony among all Living Beings. Grandmother Earth's gifts; the air, water, plant, animal, and rock nations must be allowed to heal if we are to live in harmony with Her. -Read More Here
2017 will mark the 22nd year of World Peace and Prayer Day. It has been hosted at sacred sites in communities all over the world including Mt. Fuji, Ireland, South Africa, the Black Hills, Mexico City, New Zealand, Brazil, Grey Horn Butte (Devils Tower), and many other sites. For a complete list of previous sites, visit here. In 2016 we saw an unprecedented coming together of tribes and people from cultures around the world to protect water at Standing Rock. The call to protect our connection to the land and sacred sites is echoing in a growing chorus across the planet as we face many environmental crises and climate change.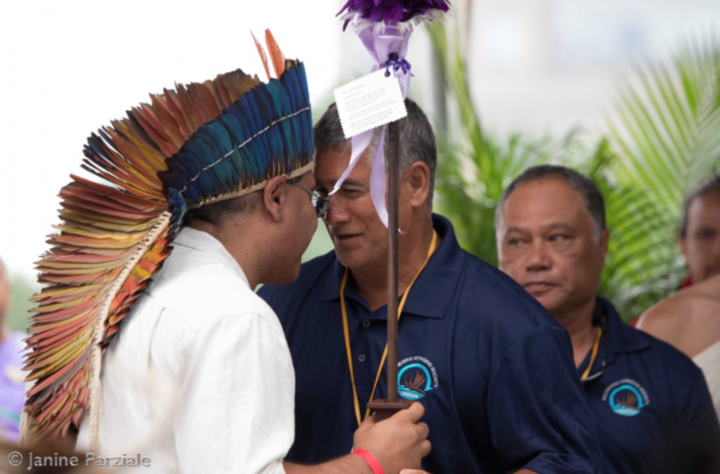 "Mauna Kea, also known as Mauna a Wakea (Mountain of Sky Father), is a place where the heavens and earth converge. It's regarded as a kupuna, a revered and respected elder, an ancestor. Mauna a Wakea is a sacred piko, the navel of Hawai'i situated in the middle of the Pacific as the tallest mountain in the world from the sea floor, its physical prominence stationed nearest to the heavens holds a spiritual significance for Kanaka Maoli (Native Hawaiians), a significance that can be expressed in likening this mountain to a sacred altar. This sacred mountain holds mana (spiritual and divine powers) and is a focal point of spiritual and cultural significance to connect with the ancestors, energy and life forces, as well as the ancestral realms. Mauna a Wakea is a place to connect in union with the divine Aloha of the Creator. It is time for all to connect with Aloha to Hawai'i Island with its verdant rainforests, active lava flows, majestic mountains, and cultural traditions. This is an integral time for us to raise our level of consciousness and understanding that the care and protection of our lands and waters, from the mountain to the sea, is part of our kuleana (responsibility). The cultural perspective of aloha 'aina, to have sincere love and respect for the land and nature, is at the heart of Hawaiian traditions." -Native Hawaiian Cultural Practitioner and Kumu Hula, Pua Case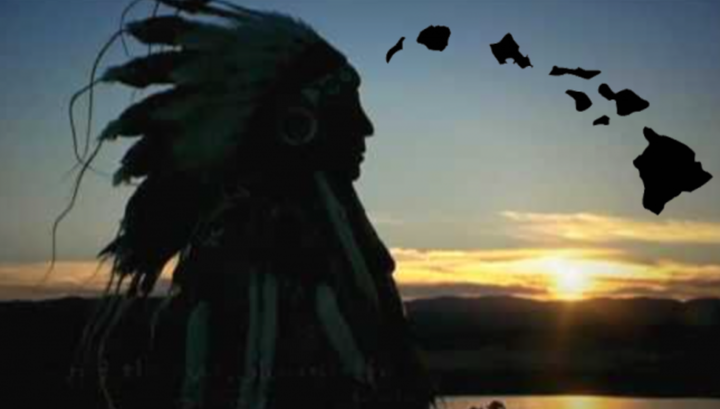 We are inspired by the global voyage of Hōkūle'a, a traditional polynesian sailing vessel that started on Hawaii Island in 2014. The Polynesian Voyaging Society is bringing the spirit of Aloha to the world while navigating the seas using only indigenous navigation techniques including the stars, wave patterns, birds, etc. The circumnavigation of Hokulea is a prayer for Malama Honua which means Protecting our Island Earth.
Hawaiians have a special relationship with the land (called Aina in Hawaiian), and have developed sustainable ways to live with finite resources on their remote islands in the Pacific. As some of the newest land on the planet, and one of the last places humans found to inhabit on our migrations, Hawaiian Culture plays a very special role on our planet. The indigenous wisdom of her people is valuable to all of humanity at this time. You can read more on Polynesian Voyaging Society website, or read a popular blog here.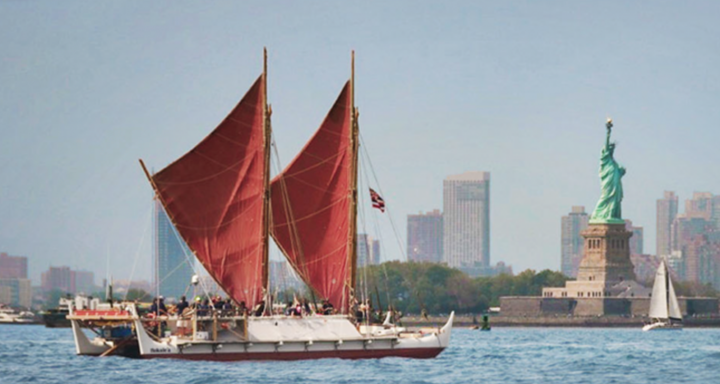 In June of 2016, Hōkūle'a made a historic arrival in its' journey to New York. New York, ancestral home to the Iroquois also known as the Haudenosaunee. These people are responsible for influencing the Founding Fathers by teaching them the principles of the Great Law of Peace which were later incorporated into what is now the three branches of government in the United States of America. The ancestral land that is now called New York has a deep history of indigenous people learning to cooperate and live together in peace. Also a very important lesson for today that has been forgotten.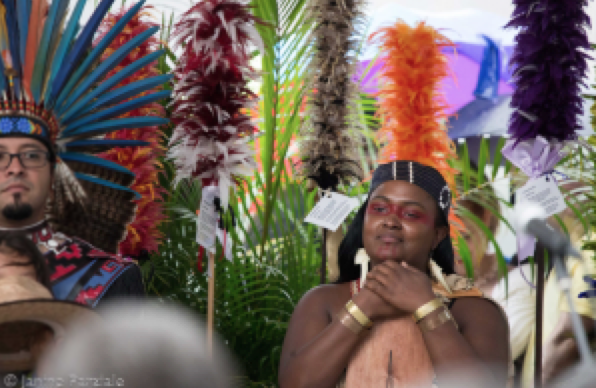 To welcome Hōkūle'a on her historic visit to New York, Chief Arvol Looking Horse joined Pua Case, a cultural ambassador from Hawaii. The week was filled with beautiful celebration, song, dance, and prayer as diverse tribes gathered to witness and participate in the birthing of something hopeful for all of humanity. During the time shared, Chief Looking Horse spoke with Pua Case asking for permission to host World Peace and Prayer Day on Hawaii Island in June of 2017. Normally traditional ceremony does not allow for cameras or video, but this important moment needed to be captured and shared with the world.
Above: Video Courtesy of Janine Parziale
We are overjoyed to announce this sacred gathering on Hawaii Island the same month that Hōkūle'a returns from her 4-year journey around the world. World Peace and Prayer Day is a ceremony, not a concert or festival, it is being honored in Hawaii as well as simultaneous sites around the world on June 21. There are specific protocols to be honored at this gathering and anyone wishing to attend should come with a humble heart to pray and learn.
World Peace and Prayer Day is partnering with The Karl LaDue WoDakota Foundation, a non profit organization committed to the education of native youth. They are committed to sharing knowledge and skills that enable youth to embrace their traditional heritage while simultaneously applying leading edge technologies to create more sustainable and harmonious communities.
World Peace and Prayer Day is a free event and that is now in the process of fund-raising to bring elders and dignitaries from around the world. If you would like to participate, please click here. You can visit the website here to stay up to date with news and information as event details become confirmed. Thank you for your interest and support!
*Hōkūle'a Welcoming Ceremony, New York 2016 Photos Courtesy of Janine Parziale*
Popular in the Community