Over the last twenty years, soul siren Lalah Hathaway has continued carving out a prominent space in the constantly shifting music business. Daughter of the legendary soul singer-songwriter Donny Hathaway, she has gained a loyal audience of her own, traveling the paths of R&B and jazz at her own pace. Where It All Begins, her sixth solo album (and her second for the recently revived classic soul label, Stax), pushes the artist ahead on her creative journey, sometimes with mixed results.
On this new record, whether the tracks are interesting or not, Hathaway's textured, soulful voice elevates each of them (even the generic "My Everything"). The record feels like an attempt to position Hathaway firmly in the adult R&B category, but what does that really mean? She has moved, effortlessly, between the soul, pop, jazz and R&B arenas -- why try to limit her now?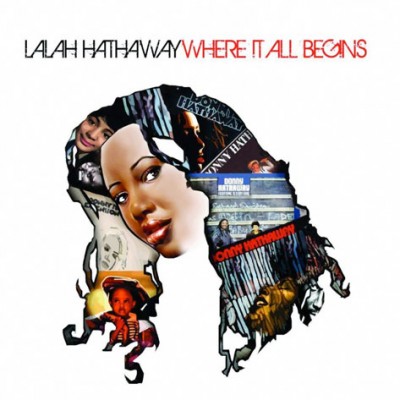 The CD cover for Where It All Begins features an illustration of Hathaway, incorporating artwork from several of her father's album covers (with images of Lalah superimposed), perhaps as a nod to the musical legacy that continues to inspire her as she builds her own. The package's inner photos, a mix of treasured family snapshots and new glamour portraits, echo the theme of looking back in order to keep moving forward. (Shout out to clothing stylist Nonja McKenzie, who makes full use of Hathaway's voluptuous beauty.)
Hathaway's voice is a powerful, nuanced instrument; a husky, incredibly sensual alto that is well versed in all things passionate -- this may be one reason why she absolutely excels at ballads. Proof positive: "I'm Coming Back" (from her 1990 self-titled debut album), "So They Say" and "Do You Suppose" (from 1994's A Moment); the amazing "When Your Life Was Low" (from the 1999 duet CD with jazz legend Joe Sample, The Song Lives On); and her sublime Grammy-nominated "That Was Then" (from 2008's Self Portrait). These are all stunning examples of high artistry, however you choose to categorize it.
Interestingly, Hathaway decided to update "I'm Coming Back," one of the greatest ballads of all time, for this new record. Initially, I felt some kind of way about her remaking this song; while I was excited that she added Rachelle Ferrell on backing vocals, I still felt, why mess with perfection? The new arrangement actually feels more like a live recording, with a lighter, improvisational quality. I certainly respect an artist's right to reinterpret great works (especially their own), but the original will always be held near and dear to my heart.
Also included here is "You Were Meant For Me," an elegant reading of one of her father's signatures, which may well become a classic a second time around, for a totally new generation.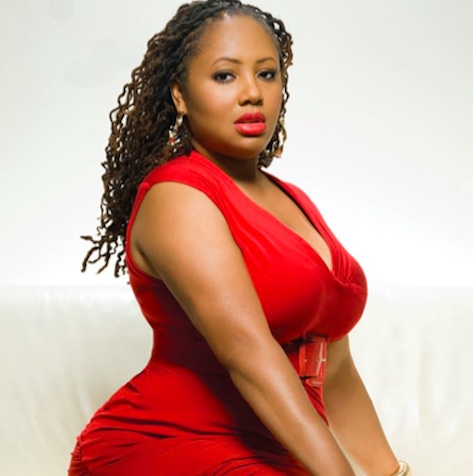 Photo: Derek Blanks - Courtesy Stax/Concord Music Group
Where It All Begins holds several moments of intimacy, like "Small of My Back," and the updated "I'm Coming Back," songs that sound as though they were meant to be performed in a small club.
The robotic synthesizer on the lead track, "Strong Woman," sounds dated, but the song's hard edge delivers a potent message: you may be about to lose the best woman you ever had. The song's title, repeated over and over, becomes a powerful, infectious mantra. The breezy pop track, "Wrong Way," doesn't impress initially, but grows on you after repeated spins. "This Could Be Love," a winning slow-burner, is closer to the feeling of some of Hathaway's classics, and serves as yet another showcase for her buttery vocals (with a beautiful background arrangement). A sexy reprise of the track is hidden at the end of the record, following the gorgeous modern lullaby, "Dreamland."
Where It All Begins is available in stores and online now.
Upcoming Lalah Hathaway Performances:
November 5 - Atlanta, GA - Variety Playhouse (2 shows)
November 19 - Nashville, TN - Jazz & Jokes (2 shows)
December 2, 4 - Oakland, CA - Yoshi's at Jack London Square
December 15, 16 - Birmingham, AL - Alys Robinson Stephens Performing Arts Center
Calling all HuffPost superfans!
Sign up for membership to become a founding member and help shape HuffPost's next chapter