WASHINGTON ― A Senate Republican chairman with jurisdiction over Obamacare on Tuesday unveiled his outline for a proposal that would reshape the health insurance market while Congress debates a "replacement" for the Affordable Care Act.
In the vision sketched out by Sen. Lamar Alexander (R-Tenn.), health insurance companies would be free to return to selling health insurance policies that leave out key benefits guaranteed by President Barack Obama's 2010 health law, which requires insurers to cover a broad set of services including hospitalizations, maternity care and prescription drugs.
Alexander, who chairs the Senate Health, Education, Labor and Pensions Committee, also would leave in place Obamacare's subsidies for low- and middle-income families while the congressional GOP works on repealing the entire health law and writing a new one.
"The American people deserve health care reform that's done in the right way, for the right reasons, in the right amount of time," Alexander said on the Senate floor Tuesday. "It's not about developing a quick fix. It's about working toward long-term solutions that work for everyone."
Alexander has urged Congress to work on repealing and replacing the law at the same time, as opposed to doing it in separate phases as GOP leaders have proposed.
"All the Republican senators I've talked with, the more they've studied the bill, the more they divide it into parts, the more they want to go step by step, and the more they see the importance of having a pretty good idea of what a replacement looks like as we repeal parts of Obamacare," Alexander told reporters moments after his speech.
Alexander chairs one of the two Senate committees tasked with writing health care reform legislation, so his proposal for a "bridge" between Obamacare and a hypothetical "replacement" is significant, in part because he is getting out ahead of his own leadership. And it will be what he proposes to the Senate Budget Committee, which is ultimately tasked with sifting through the recommendations and piecing together the final reconciliation package.
This development, however, also underscores the disarray among Republicans on the issue. Trump and congressional Republicans campaigned on repealing Obamacare, but now find themselves faced with the prospect of kicking tens of millions of people off their health coverage at a time when the GOP doesn't know what it wants to do instead.
And the GOP appears far from unified about how to remake the health care system.
The House and Senate Republican leadership mapped out a plan for tackling Obamacare ― dubbed "repeal and delay" ― after Donald Trump won the presidential election in November, but it's run into resistance from Alexander and other Republicans. Trump himself on Tuesday reiterated that Republicans need to "repeal" and "replace" at the same time.
In the Senate, enough Republicans have expressed skepticism about the strategy that the swift passage of a bill repealing large portions of the Affordable Care Act through budget reconciliation, with reforms coming much later, appears to be in jeopardy.
Ryan and Senate Majority Leader Mitch McConnell (R-Ky.) proposed that Congress pass that budget bill this month, possibly before Trump is even inaugurated, but that they leave most of the Affordable Care Act in place for up to four years.
During that time, under this approach, Republicans in Congress could in theory reach the consensus on a "replacement" plan that has eluded the party since the Democratic Congress began debating the Affordable Care Act itself in 2009.
A Henry J. Kaiser Family Foundation poll conducted last month found that just 20 percent of Americans support "repeal and delay."
For Republicans to leave the health insurance market, and the millions of Americans who buy private health insurance from the Obamacare exchanges, in limbo for that long could wreak havoc on the health care system ― and harm their own constituents.
Health insurers could exit this market in 2018 amid that kind of uncertainty, which could disrupt coverage even for people who aren't covered by Obamacare plans, experts say. The Urban Institute projects that "repeal and delay" could cause as many as 30 million people to become uninsured.
Alexander made plain that he stands with every other Republican in Congress in support of repealing the Affordable Care Act. But his remarks on the floor and subsequent comments to reporters also made clear that he believes the GOP has to account for the short-term effects of its efforts to disrupt the status quo.
"To me, 'simultaneously' and 'concurrently' means Obamacare should be finally repealed only when there are concrete, practical reforms in place that give Americans access to truly affordable health care," Alexander said on the Senate floor.
In the meantime, according to Alexander, a mix of federal legislation, regulatory changes adopted by the incoming Trump administration and actions by state regulators would scale back the Affordable Care Act's guaranteed benefits.
The result would be that health insurance companies could return to their previous practice of offering policies that don't cover as much as the Affordable Care Act currently mandates. That would enable states that had lax insurance regulations before to allow currently illegal plans back on to the market. But Alexander wouldn't immediately do away with the tax credits that consumers currently can only use for health insurance purchased on the exchanges.
Alexander's proposal would extend beyond the health insurance exchanges and also permit employers to cut back on health coverage, and would allow states to alter or reduce Medicaid benefits more easily by relaxing federal standards for the program.
Watch Alexander's Senate floor speech:
Before You Go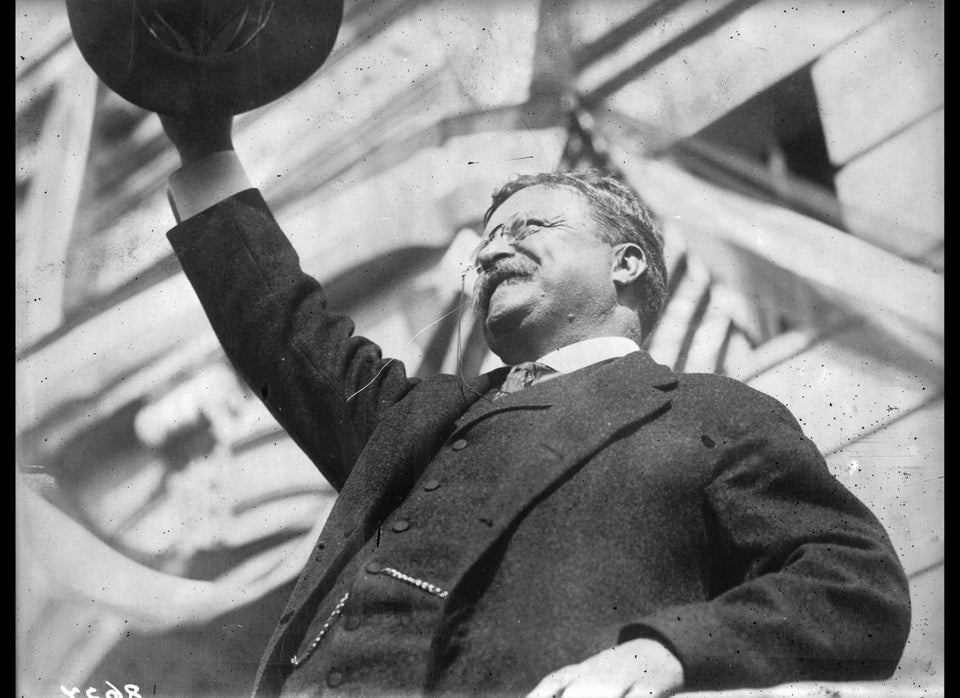 Health Care Reform Efforts In U.S. History
Popular in the Community