WASHINGTON -- The only Republican at a Senate hearing on the Paycheck Fairness Act Tuesday had a pointed question: What does the bill do for men?
Sen. Lamar Alexander (R-Tenn.), the ranking member on the Senate Committee on Health, Education, Labor and Pensions, made clear that he opposes the legislation, which addresses the gender wage gap and holds employers accountable for paying women less than men for the same work. Alexander said the bill would not help women make more money, and would only result in "more lawsuits."
He then asked attorney Camille Olson, testifying on behalf of the U.S. Chamber of Commerce, what happens when men are being paid less than women.
"Take me through exactly what would have to happen, with a specific example of a man and woman, where a man is being paid less than the woman," Alexander said. "Because this law is not just about women -- it's about men and women."
Olson said the Paycheck Fairness Act gives the same protections to both sexes. "An employer would have to show that the woman was being paid more because of a factor other than sex, such as a qualification, advanced degree, or more experience," she told Alexander.
But men, typically, are not being paid less than women. Women who work full time in the U.S. make an average of 77 cents for every dollar men make. Researchers who have taken into account factors that may contribute to that gap, including industry, education, college major and location, still find men's pay 7 percent higher than women's, according to the American Association of University Women. The gap widens over the course of a woman's career, especially if she has a higher education degree.
The Paycheck Fairness Act would strengthen the existing Equal Pay Act by requiring employers to show a legitimate reason for wage differentials among employees in the same job, such as education, job performance or experience. The act also would prohibit employers from retaliating against workers who share salary information with each other and would help women receive compensatory and punitive damages from employers when they successfully challenge pay discrimination in court.
"The contributions of women in the workforce are undeniable, yet they still only make 77 cents for every dollar a man makes," said Sen. Barbara Mikulski (D-Md.), sponsor of the bill. "It's outrageous, and it's time for change. It's not just for our pocketbooks -- it's about the family checkbooks, and getting it right in the law books."
Alexander said said he believes Democrats are using the bill to try to "recapture some political crown because of the disaster Obamacare's been."
"We have great differences of opinion here," Alexander said.
The Senate is likely to vote on the bill next week.
Support HuffPost
The Stakes Have Never Been Higher
Before You Go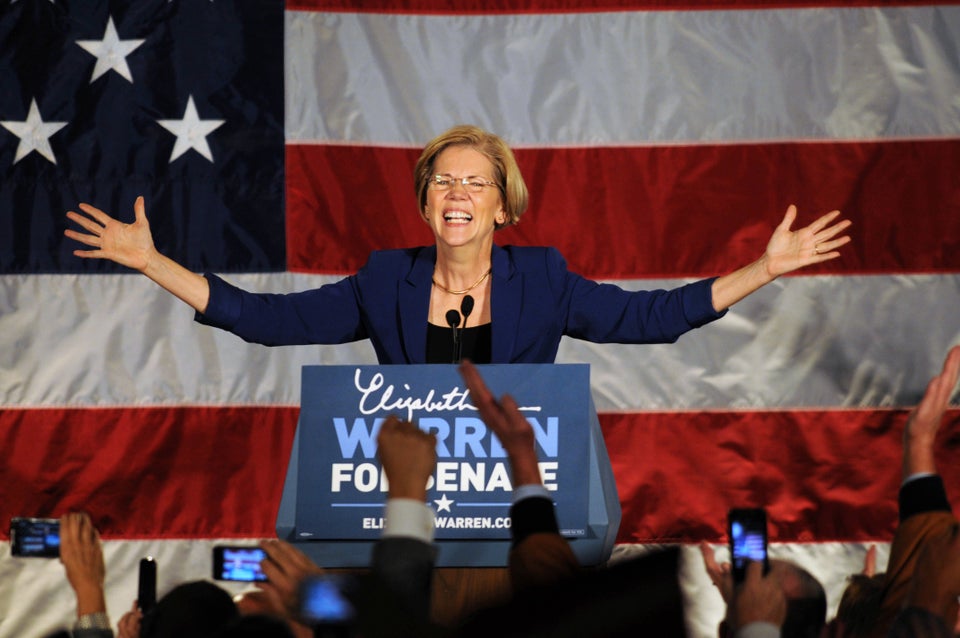 Women In The U.S. Senate
Popular in the Community