Lamar Odom might not officially be connected to the Kardashian family tree any longer, but he apparently picked up a few things from time spent in Calabasas. Lesson one? How to score a splashy cover story and rehabilitate your image.
The former Los Angeles Lakers star covers the latest issue of Us Weekly in his first official interview since he was found unconscious in a Nevada brothel back in October 2015. Odom suffered "12 strokes and two heart attacks" after he was discovered and regained consciousness after a four-day coma.
A year after the incident, Odom checked himself back into rehab at San Diego's Casa Palmera facility and completed his treatment this past January. Now, he's ready to break his silence about the night he collapsed, his marriage to Khloe Karadashian and where he went off track.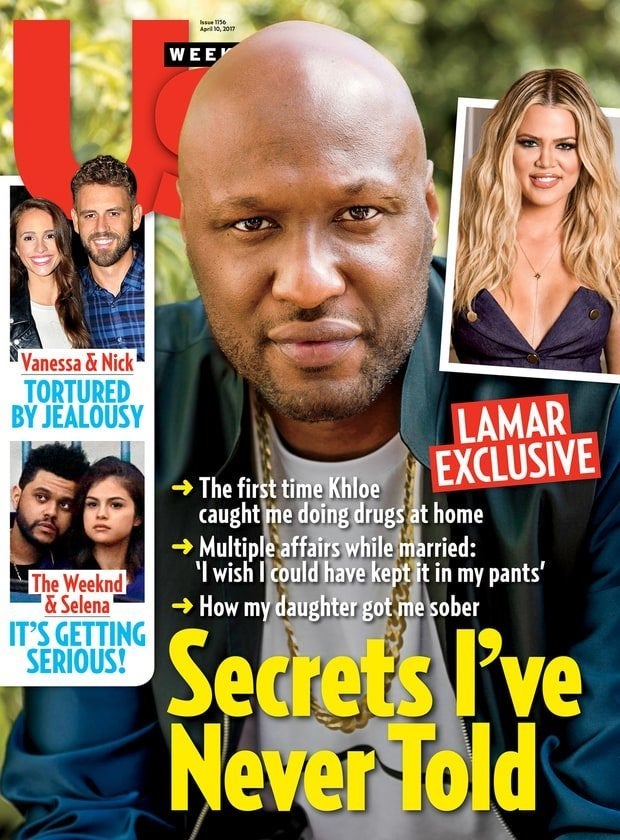 "I was home by myself. Bored. I wanted to get out and have a good time," Odom recalled of the fateful night. "Looking back, I might have had a drink to get the mood started, but was I drunk or on drugs? Not at all. I remember lying in bed. Two women were in bed and then I fell asleep. That's all. When I woke up four days later, I was trying to pull the tubes out of my mouth."
At the time, Odom's representatives denied that the basketball star was on drugs, except for a taking Viagra-like herbal supplement. However, drugs— cocaine, more specifically — did play a role in the destruction of his marriage to Kardashian and career as a professional athlete.
"I was hiding it for a while, but then I got frustrated and was like, f**k it," Odom said of his drug use. "Around two years before we split up [in 2011], I was in the man cave [Khloe] had made for me and she caught me. She was disappointed. So was I. The sad thing about it is, I don't know if I was disappointed because I was actually doing the drug or because she caught me. She knew I was doing cocaine the whole time after that. It was my drug of choice. I'm not going to say she accepted it because that would be the wrong word. Tolerated would be a better word."
After Kardashian filed for divorce in 2013, Odom moved out of their Calabasas mansion and into an apartment where he "turned the drug use up to another level" with his friend Jamie Sangouthai, who died due to drug-related causes in 2015.
Despite the deception and infidelity, Karadashian stood by Odom through his darkest times and was the first face he saw when he awoke from the coma. That is, until he seemingly fell off the wagon again, prompting the reality star to officially sign their divorce papers with Odom and make it official.
"If there is one thing I regret when I was married, it was having multiple affairs with different women," Odom said. "That wasn't the stand-up thing to do. I wish I could have kept my d**k in my pants."
Now Odom is clean and sober and at work on an autobiography and docuseries.
"Living sober, meaning no drugs, is a great feeling. Being in the moment is important — how you react, respond, create," he said. "If I would have done coke last night, you would have gotten some dickhead here trying to get out of here fast. But you're getting Lamar now."
To read the full interview with Odom, head to Us Weekly.
CORRECTION: The headline of this piece has been updated to better reflect the location of Love Ranch Las Vegas Brothel, which is located outside of Las Vegas.
You can support the ACLU right away. Text POWER to 20222 to give $10 to the ACLU. The ACLU will call you to explain other actions you can take to help. Visit www.hmgf.org/t for terms. #StandForRights2017
Before You Go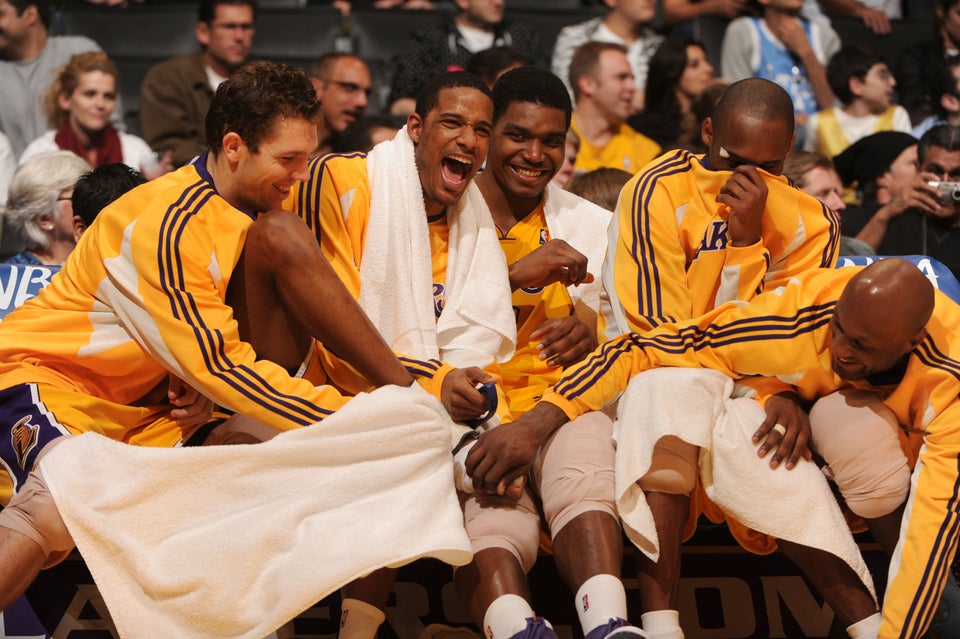 Some Of The Best Photos From Lamar Odom's Career
Popular in the Community