Former NBA star Lamar Odom is reportedly in a Las Vegas hospital after collapsing in a brothel.
Odom, 35, was found unconscious in a room at Dennis Hof's Love Ranch South in Pahrump, Nevada, on Tuesday afternoon. TMZ reports that he is "fighting for his life." The website also states that Odom had a "mucus-type liquid coming out of his nose and mouth."
Hof said Odom was taking a Viagra-like herbal supplement, but denied drugs were involved.
Odom was first taken from the Love Ranch to Desert View Hospital in Pahrump. A hospital spokesperson confirmed Odom had been a patient there, but could not provide details due to patient privacy. However, she said he was then transferred to another facility.
NBC News reports Odom was to be airlifted to a hospital in Las Vegas, but the 6'10" former basketball player was too big for the helicopter. Instead, he was taken by ground to Sunrise Hospital in Las Vegas, about 60 miles away.
Odom was part of two NBA championship teams with the LA Lakers. He has also played for the LA Clippers, Miami Heat and Dallas Mavericks. In 2009, he married reality TV star Khloe Kardashian. The pair are now divorced.
CORRECTION: Lamar Odom and Khloe Kardashian do not have any children. He has two children from a previous relationship.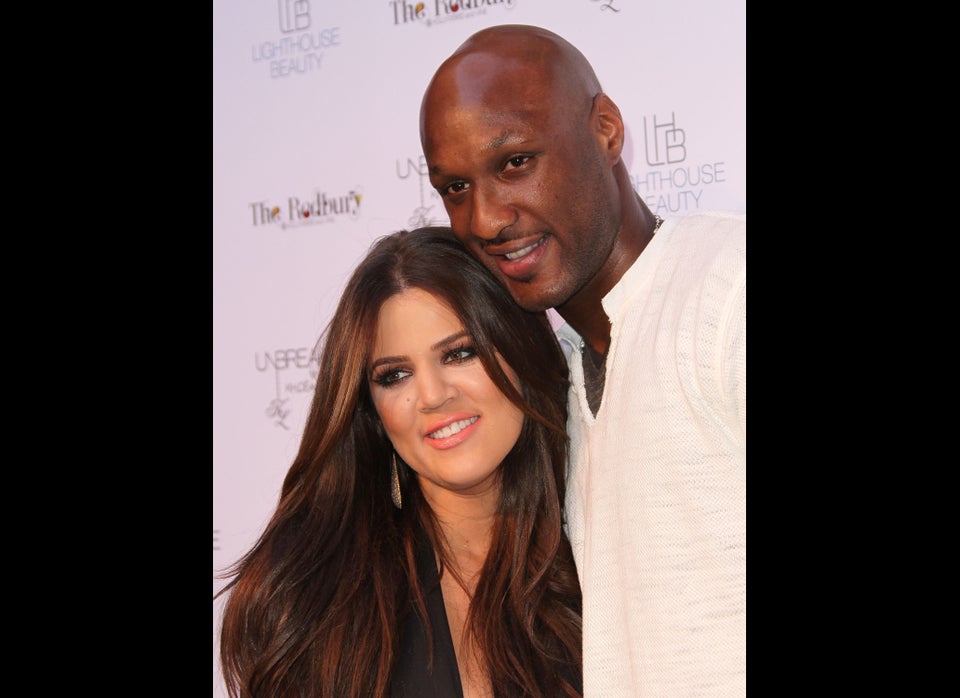 Khloe & Lamar
Related
Popular in the Community