Multiple reports on Saturday indicated that Odom, for the first time, could socialize and move. Odom was "conversational" on Saturday and was able to text and speak sentences, according to reports from ESPN and the Los Angeles Times. Most of his communication, however, comes through a simple thumbs-up or thumbs-down, according to E! News.
Able to breathe on his own, Odom's bedridden 6-foot-10 frame was vertical once more as he was helped out of bed and onto a chair, E! News reported on Sunday. With his breathing tube removed, E! reported, Odom passed a swallow test -- another hurdle overcome as doctors gauge if he has suffered any brain damage.
For visiting family and friends at Sunrise Hospital & Medical Center in Las Vegas, perhaps the most joyous bit of progress in Odom's recovery came in the form of a classic Odom smile.
The caption for Kim Kardashian's Instagram on Sunday morning read, "I'm so happy Kendall & I could make you smile today!"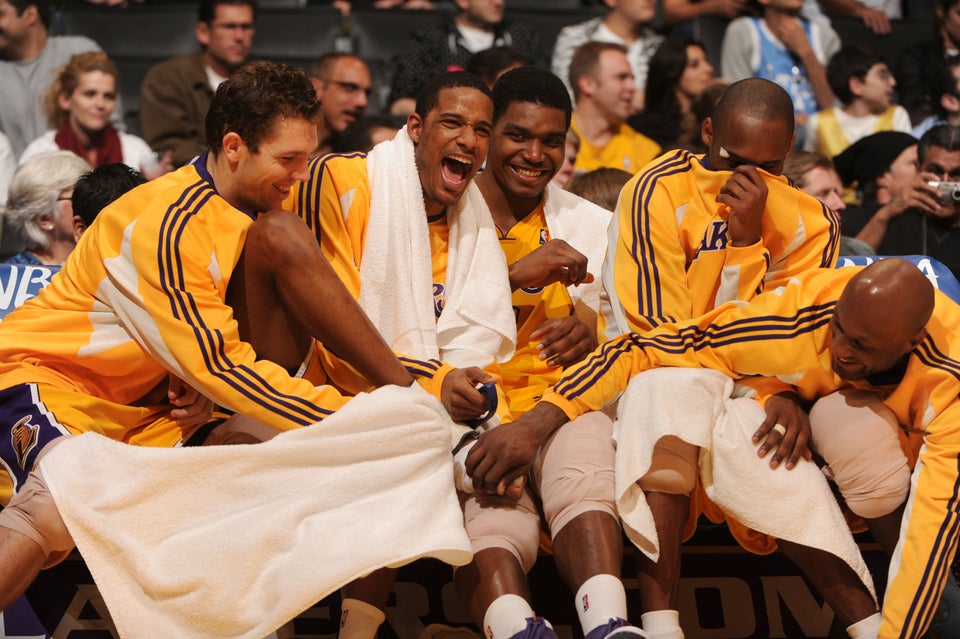 Some Of The Best Photos From Lamar Odom's Career
Related
Popular in the Community