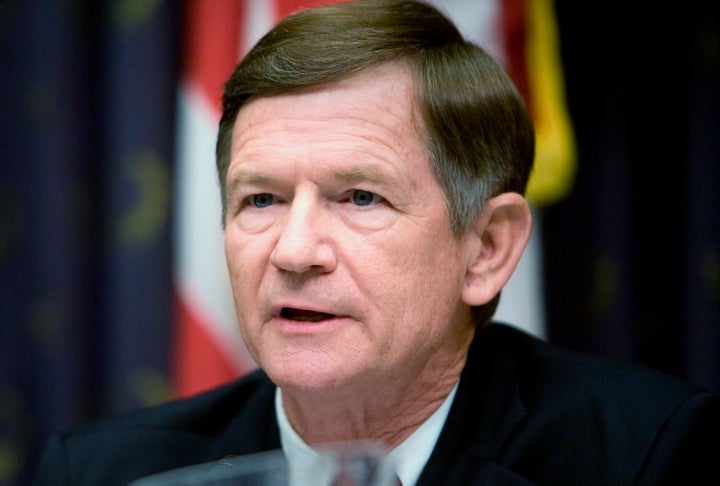 Republicans love to reference the Constitution. But when it comes to climate science, one GOP congressman is flirting with disregard for the First Amendment.
Rep. Lamar Smith (R -Texas), chairman of the House Committee on Science, Space, and Technology, said last week it was "reasonably foreseeable" his committee would investigate the Institute of Global Environment and Society, a nonprofit group that has asked Obama administration officials to use anti-racketeering laws to hold energy companies accountable for propagating climate change misinformation.
Jagadish Shukla, the organization's director and a professor of climate dynamics at George Mason University, took the lead on a letter from 20 professors and climate scientists to President Barack Obama, Attorney General Loretta Lynch and White House science adviser John Holdren on Sept. 1, asking them to use the Racketeer Influenced and Corrupt Organizations Act, or RICO, to investigate corporations and other organizations "that have knowingly deceived the American people about the risks of climate change."
Smith said the letter "raises serious concerns" because the Institute of Global Environment and Society receives government funding, and the letter constitutes "partisan political activity." 
"IGES appears to be almost fully funded by taxpayer money while simultaneously participating in partisan political activity by requesting a RICO investigation of companies and organizations that disagree with the Obama administration on climate change," Smith wrote in a letter to Shukla on Oct. 1. 
Smith told Shukla that he had until Oct. 8 to preserve all of the communications and research from IGES over the last six years, and to hand over a list of all current and former employees, interns and associates, paid or unpaid.
But Shukla's right to petition the government in this way is outlined in the First Amendment under "redress of grievances."
Rep. Eddie Bernice Johnson (D-Texas), the ranking Democrat on the science committee, has expressed concerns about the implications of Smith's letter. "I am puzzled as to the Chairman's intent in writing it," Johnson told ScienceInsider. "I would resist any attempt to stifle the constitutionally protected right of any citizen, including the nation's scientists, to engage in free speech without interference."
Shukla and his co-signers, in their petition to the Obama administration, pointed out that recent investigations have revealed that some of the companies that helped pioneer the science showing how human activity causes climate change spent decades covering it up. Contrary to the public statements of those companies, their own scientists agreed with Obama and the vast majority of climate scientists.
As InsideClimate recently reported, the Energy Department praised Exxon scientists in 1979 for their work studying the danger of rising carbon emissions to the planet as a "national and international service." But because the spike they saw in carbon emissions was largely due to burning fossil fuels essential to their employer's business, Exxon spent decades funding efforts to deny that science, including an American Enterprise Institute fellow who has said that climate scientists are among the "most distrusted occupations."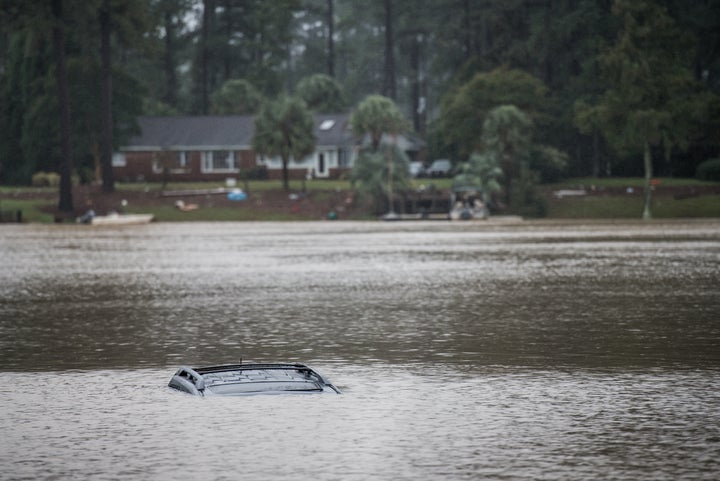 Shukla and his colleagues took issue with this is the kind of duplicitous information in their letter, likening it to efforts of the tobacco industry to publicly deny the health risks of smoking.
"A RICO investigation (1999 to 2006) played an important role in stopping the tobacco industry from continuing to deceive the American people about the dangers of smoking," they wrote.
Paul Thacker, a former Senate investigator who is writing a book on congressional staffers, said that while Smith has a right to investigate pretty much anything he sees fit to as committee chairman, he faces a potential loss of credibility for going after scientists for constitutionally protected speech.
"They have a right, protected under the Constitution and whistleblower laws, to petition our government," Thacker said. "Attempts to stop such activity can result in criminal referrals to the Department of Justice. Whistleblowers often face retaliation and it's unfortunate when that comes from Congress, which needs whistleblowers to help them understand when potential corrupt activity is taking place."
Any decision on whether to bring anti-racketeering charges against energy companies rests with the Justice Department, which has not responded to the scientists' letter.
Calling all HuffPost superfans!
Sign up for membership to become a founding member and help shape HuffPost's next chapter