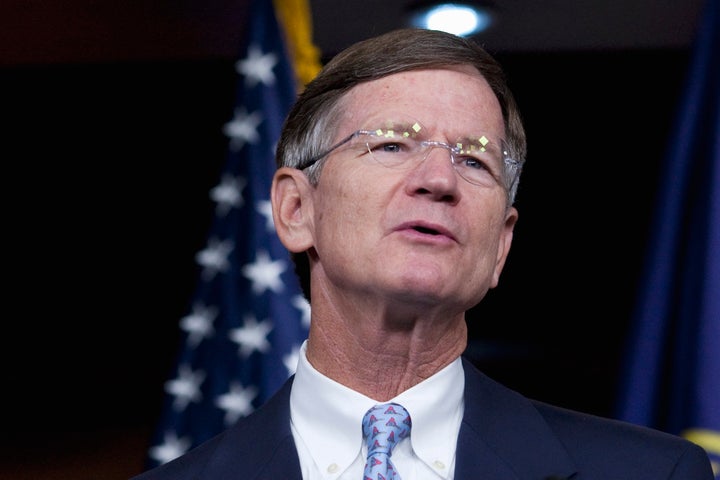 WASHINGTON -- As the Obama administration pushes forward on immigration reform, Rep. Lamar Smith (R-Texas) made clear on Monday that many members of his party are deeply opposed to the White House's plans to insist on a pathway to citizenship for undocumented immigrants.
Smith was a longtime head of the House Judiciary Committee -- he is now a member but not the chairman -- and a former leader of the Immigration Subcommittee, and will likely be heavily involved in the lower chamber's efforts for reform.
He told reporters after his remarks at a Center for Immigration Studies event that he predicts an uphill battle for any bill with a pathway to citizenship, but that he hasn't spoken to House Speaker John Boehner (R-Ohio) about whether it could be passed. The Center for Immigration Studies supports lowering immigration levels.
"I won't speak for the House, but mass amnesty I think will have a hard time getting through the House," Smith said.
One reason, he said, is that President Barack Obama can't be trusted to deal with "amnesty," particularly after his June 2012 decision to give deferred action to some undocumented young people.
"Based on the president's record, the first lesson we can learn from the [Deferred Action for Childhood Arrivals] implementation is you simply can't always believe what the president says," Smith said during his speech. "That is worth remembering when considering how a large-scale amnesty could be implemented."
The Obama administration wants to address immigration in a single comprehensive bill, which will also include a pathway to citizenship for some of the estimated 11 million undocumented immigrants currently living in the United States. Smith, on the other hand, has pushed for incremental reform such as the STEM Jobs Act that would give visas to graduates with advanced degrees in science, technology, engineering and mathematics.
Smith said during his speech that he had repeatedly asked for more detail on the deferred action program as head of the House Judiciary Committee, but only received one answer. He said he suspects the administration will refuse to prosecute fraud in the system, but "you can guess how many will be prosecuted," implying it will be zero.
"I think it's going to be a long process and I think, as I mentioned a while ago, when the American people find out what the administration is up to, I think they will hold the Obama administration accountable," he told reporters later. "I just don't think the American people want mass amnesty."
Before You Go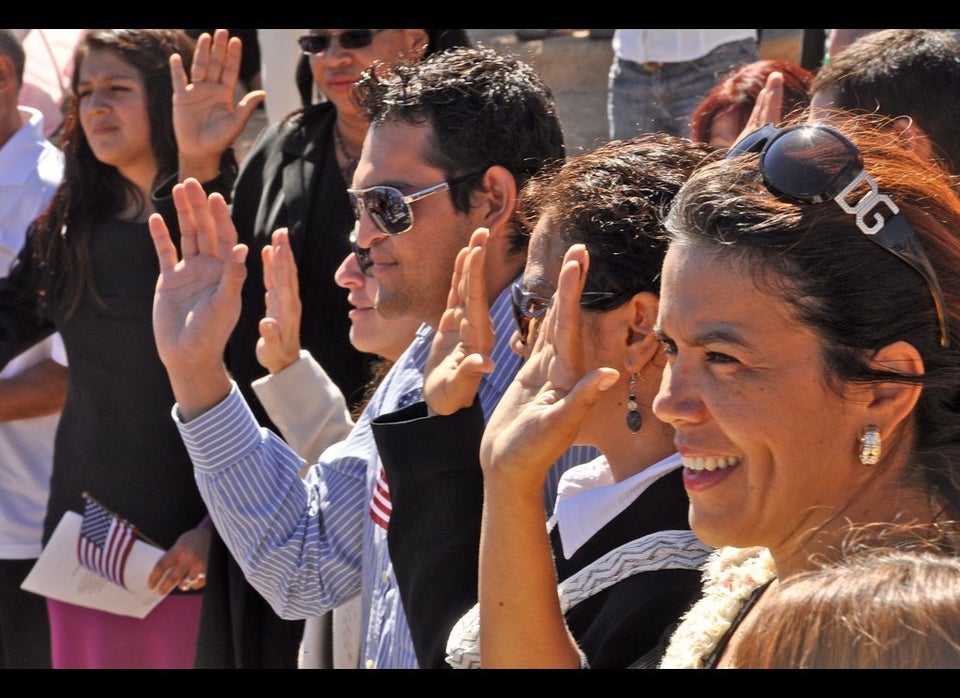 10 Major U.S. Federal Immigration Laws
Popular in the Community