WASHINGTON — Rep. /science.house.gov/news/press-releases/smith-subpoenas-ma-ny-attorneys-general-environmental-groups"}}" data-beacon-parsed="true">Lamar Smith (R-Texas), chairman of the House Committee on Science, Space and Technology, has challenged the credibility of Science magazine — one of the world's most respected science publications.
Smith's comment came after testimony by Michael Mann, a climate scientist at Pennsylvania State University, who cited a news article published last week about Smith's attendance /www.youtube.com/watch?v=i_3S1JcFWUA"}}" data-beacon-parsed="true">at a conference of global warming skeptics hosted by the conservative Heartland Institute. The article's author, /www.sciencemag.org/author/jeffrey-mervis"}}" data-beacon-parsed="true">Jeffrey Mervis, called out Smith for using his House committee as a "/www.sciencemag.org/news/2017/03/lamar-smith-unbound-lays-out-political-strategy-climate-doubters-conference"}}" data-beacon-parsed="true">tool to advance his political agenda rather than a forum to examine important issues facing the U.S. research community."
To Smith's assertion that Science magazine is not objective, Mann responded, "Well, it's Science magazine." Science is a publication of the American Association for the Advancement of Science.
A spokeswoman for Science told HuffPost via email that the magazine's news department "follows journalistic principles and strives to be neutral and objective in its reporting." As for research papers published in the Science family of journals, "various editorial departments employ a rigorous, multi-step, peer-review process, one central to the integrity of the material published," she said.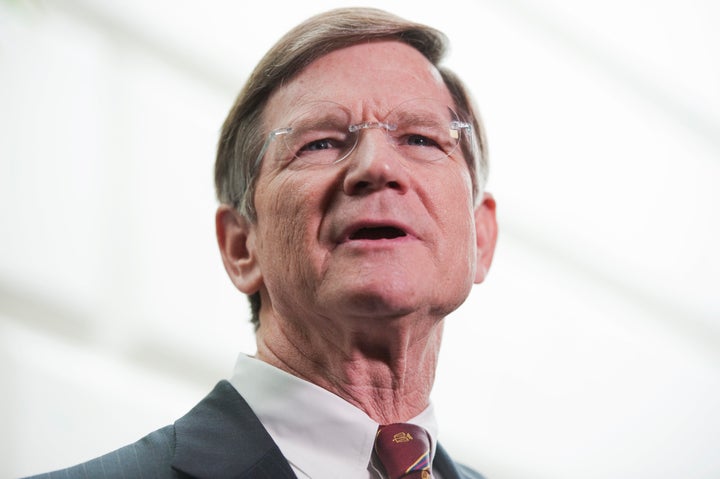 While Smith apparently doesn't trust Science, he has been a devoted follower and contributing writer of the hyper-conservative Breitbart news site.
Late last year, as HuffPost reported, the House Science Committee appeared to mock "climate alarmists" in a post to Twitter. The tweet linked to a Breitbart story that argued — incorrectly ― that a short-term drop in global temperatures proved climate change isn't happening. The tweet drew a response from The Weather Channel, which blasted both Breitbart and the House Science Committee.  
Smith and the committee drew similar criticism in February, when they promoted an article published in the British tabloid The Daily Mail with the headline, "Exposed: How World Leaders Were Duped Into Investing Billions Over Manipulated Global Warming Data." In his ongoing attempt to make something out of a fake climate scandal, Smith accused the National Oceanic and Atmospheric Administration ― yet again ― of playing "fast and loose" with data, and the Obama administration of pushing its "costly climate agenda."
The study in question, led by NOAA scientist Thomas Karl and published in 2015 in the journal Science (also a publication of the American Association for the Advancement of Science), found that an apparent slowing trend, or hiatus, in the rate of global warming from 1998 to 2012 was the result of its own biased data. The agency corrected its analysis to account for differences between ships' measurements and those of more accurate at-sea buoys, which increased the estimated rate of warming over the previous 15 years.
At Wednesday's hearing, Mann blasted Smith for his attacks on Karl and NOAA, which included issuing subpoenas to obtain communications related to the federal agency's analysis. He said public attacks on climate climate scientists are "meant to send a chilling signal to the entire research community; that 'If you too publish and speak out about the threat of human-caused climate change, we're going to come after you, too.'"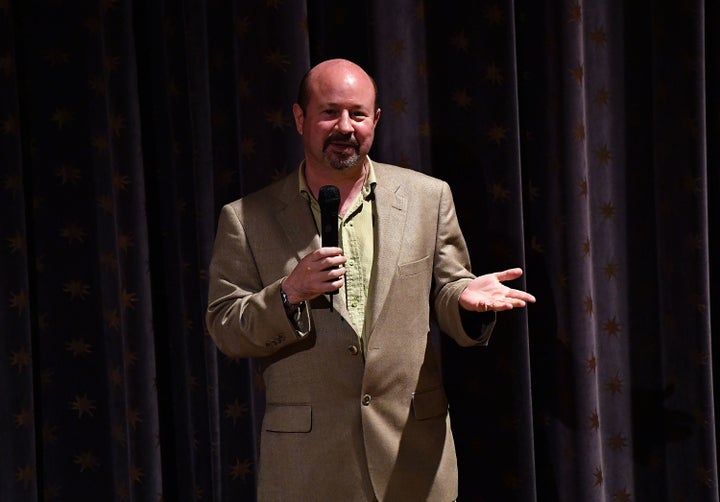 With the majority party choosing the bulk of the hearing's witnesses, speakers leaned heavily in Smith's favor, with three prominent climate skeptics joined by Mann, the minority's choice, who advocates the urgent need to tackle human-caused climate change head-on.
Rep. Suzanne Bonamici (D-Oregon) described the hearing as "unproductive," and said she wished the discussion had on focused finding ways to address the risks of climate change.
"For a balanced panel we'd need 96 more Mr. Manns," Bonamici said.
Smith said in beginning the hearing that he believes "the climate is changing and that humans play a role." But "significant questions remain as to the extent," he said, and "our actions must be based on sound science." 
Rep. Eddie Bernice Johnson (D-Texas), the ranking Democratic member of the committee, said the "long-established scientific understanding of the reality of climate change ends at the doorstep of the Republican National Committee."
"Even on this committee on science, Republican members have postulated sometimes unique theories about climate change, some of which have become punchlines on late night television," Johnson said. 
Watch the full hearing below.
Calling all HuffPost superfans!
Sign up for membership to become a founding member and help shape HuffPost's next chapter
BEFORE YOU GO
PHOTO GALLERY
Climate Visuals For The Climate Change Denier In Your Life