WASHINGTON -- Republicans on the House science committee are making an unprecedented move to require oversight of the scientific research process, pushing a bill that would in effect politicize decisions made by the National Science Foundation, according to a draft of the legislation acquired by The Huffington Post. As part of the same effort, Rep. Lamar Smith (R-Texas), chairman of the Committee on Science, Space and Technology, sent a letter to the NSF Thursday demanding that it provide supporting materials to justify research that its panels of independent scientists have approved.
The bill, titled the High Quality Research Act and authored by Smith, would require the director of the NSF to certify in writing that every grant handed out by the federal agency is for work that is "the finest quality, is ground breaking, and answers questions or solves problems that are of utmost importance to society at large; and ... is not duplicative of other research project being funded by the Foundation or other Federal science agencies." The bill has not been officially introduced, but HuffPost acquired a draft copy that Smith circulated among colleagues.
The measure would also require federal officials to report back to Congress on how the NSF was implementing the new regulations. Additionally, the bill solicits recommendations for how to place similar restrictions on other federal science agencies.
The requirements laid out in the bill are problematic on several levels. The basic scientific method itself is by its nature duplicative, and is often carried out purely for investigative purposes.
But Rep. Eddie Bernice Johnson (Texas), the top Democrat on the committee, found the proposal especially alarming after Smith demanded in his letter that the NSF submit to the committee the technical peer review discussions conducted among NSF scientists who decide on grant awards.
"Members of the Committee would benefit from access to the scientific/technical reviews," Smith wrote in his letter last week to acting NSF Director Cora Marrett. Smith highlighted a number of social science studies that he had "concerns" about, including a study called "Picturing Animals in National Geographic, 1888 - 2008," and "The International Criminal Court and the Pursuit of Justice."
Johnson fired back Friday with a letter to Smith saying that his request -- coupled with the legislation -- was a dangerous politicization of one of the most successful scientific research promoters in history.
"Your letter marks the beginning of an investigative effort, the implications of which are profound," Johnson wrote. "This is the first step on a path that would destroy the merit-based review process at NSF and intrudes political pressure into what is widely regarded as the most effective and creative process for awarding research funds in the world."
She goes on to argue that politicians have no business considering themselves on par with scientists when it comes to evaluating scientific merit, noting that no previous chairman of the committee has ever put himself forward as an expert in science.
"Interventions in grant awards by political figures with agenda, biases, and no expertise is the antithesis of the peer review processes," Johnson continued. "By making this request, you are sending a chilling message to the scientific community that peer review will always be trumped by political review."
Smith said in a statement to The Huffington Post that the NSF projects for which he has requested more information do not meet the foundation's standards.
"The NSF has great potential to promote American innovation and expand our economy," Smith said. "When the NSF only has enough money to fund one in seven research proposals, they must ensure that each one is of the highest quality. The proposals about which I have requested further information do not seem to meet the high standards of most NSF-funded projects. Congress has a responsibility to review questionable research paid for by hard-working American taxpayers. If academic or other institutions want to conduct such research on these kinds of subjects they can pay for them with their own private funds. Public funds should be used to benefit the American people."
Smith listed five NSF projects about which he has requested further information.

1. Award Abstract #1247824: "Picturing Animals in National Geographic, 1888-2008," March 15, 2013, ($227,437);

2. Award Abstract #1230911: "Comparative Histories of Scientific Conservation: Nature, Science, and Society in Patagonian and Amazonian South America," September 1, 2012 ($195,761);

3. Award Abstract #1230365: "The International Criminal Court and the Pursuit of Justice," August 15, 2012 ($260,001);

4. Award Abstract #1226483, "Comparative Network Analysis: Mapping Global Social Interactions," August 15, 2012, ($435,000); and

5. Award Abstract #1157551: "Regulating Accountability and Transparency in China's Dairy Industry," June 1, 2012 ($152,464).
Smith, as chairman of the Judiciary Committee last session, led the House legislative effort behind its version of SOPA -- the Stop Online Piracy Act. That effort became highly controversial as opponents saw it as an attempt to inject government into an area where it could stifle innovation. It was ultimately dropped and the legislation rejected.
On Monday, President Obama will speak at the National Academy of Sciences to mark its 150th anniversary.
CORRECTION: The original article misstated the name of the Stop Online Piracy Act as the "Stop Online Privacy Act." It has been corrected.
Before You Go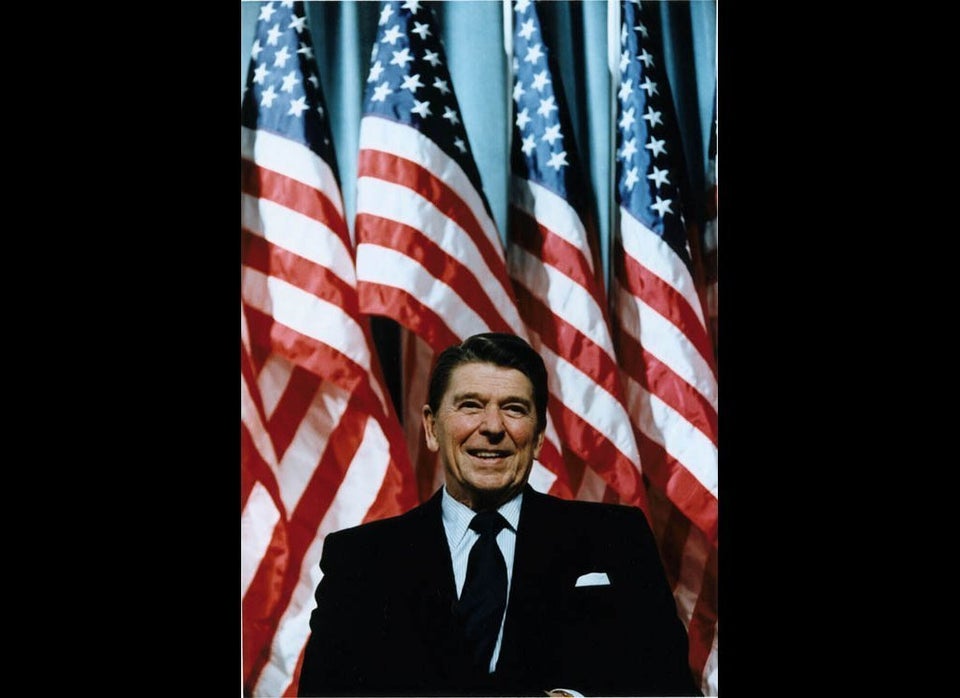 Politicians Mess Up Science
Popular in the Community