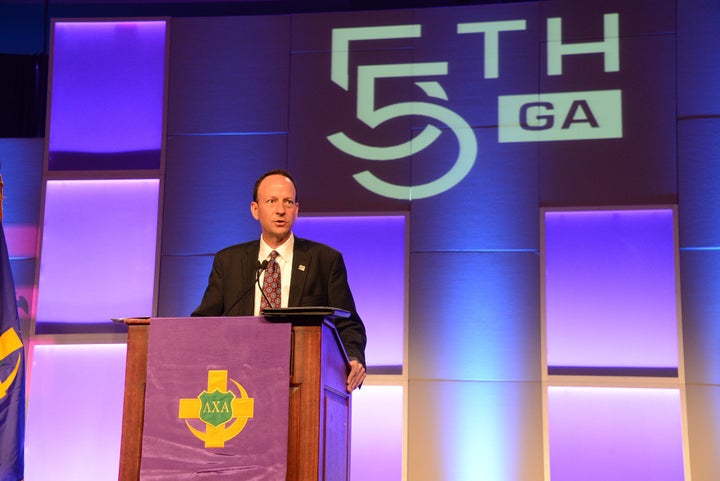 The Lambda Chi Alpha fraternity has left the North American Interfraternity Conference, effective immediately, the group's national office announced Tuesday. Lambda Chi Alpha cited "internal squabbling" and "counterproductive tactics" by the NIC, an umbrella group representing 74 -- now 73 -- fraternities, as reasons for its departure.
"For more than a century, we have supported the NIC's efforts and advocated for its stated principles and values," said Fletcher McElreath, international head of Lambda Chi Alpha, in a statement. "Unfortunately, the NIC has recently elected to pursue counterproductive tactics that we believe are antithetical to our values and we cannot support them."
Lambda Chi Alpha has counted itself a member of NIC since the group's founding in 1909.
The fraternity's decision to leave the national organization comes as NIC has spent much of 2015 lobbying on controversial proposals regarding how colleges handle sexual assault cases, including pushing the Safe Campus Act.
The Safe Campus Act is universally opposed by advocacy groups working with sexual assault victims. The bill would restrict colleges from investigating sexual assaults unless the alleged victim also reports to police, but would not hold other illegal behavior like physical assaults or theft to the same requirement.
"We are against all lobbying efforts but have no plans for any further public comments," Tad Lichtenauer, a spokesman for Lambda Chi Alpha, told The Huffington Post.
Lichtenauer said the fraternity's focus will be on "partnerships with our host institutions."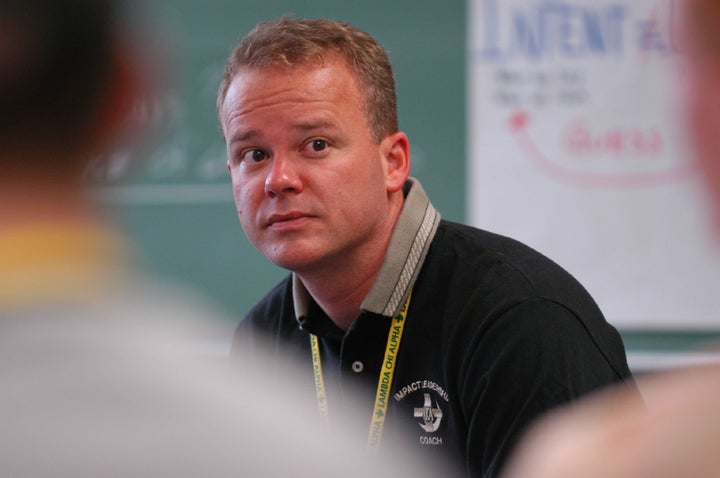 The NIC, along with the National Panhellenic Conference, which represents sororities, has lead a push throughout 2015 to lobby for new restrictions on when colleges can investigate sexual assault cases. As HuffPost recently reported, the NIC and NPC hired former Senate Majority Leader Trent Lott, a Republican of Mississippi, as part of its team of lobbyists to push the fraternity group's position on campus rape cases.
Yet during its promotion of the congressional proposal, the NIC has met resistance. When the group unveiled its materials promoting the Safe Campus Act in July, it posted a webpage citing several statements from higher education trade groups saying the bill would address university administrators' concerns. However, some of the groups the page cited quickly said they did not support the act, and the NIC quietly deleted the webpage.
In the spring, prior to the introduction of the Safe Campus Act, senators criticized both the NIC and the NPC for proposing to have students lobby to block colleges from investigating sexual assault cases until after a criminal investigation and trial -- which can take years in some cases.
The NIC did not immediately return a request for comment. In announcing its departure, Lambda Chi Alpha left the door open to return to the group if it believes the organization's "values are consistent with ours and consistent with the best interests of our campus communities."
Popular in the Community