As if the Lamborghini Aventador's V12 engine, top speed of 217 mph and 700 horse power weren't enough, Lamborghini Miami went and covered the entire vehicle in gold.
And yes, it's for sale, for $550,000. If King Midas had a car, this would be it.
"When you combine the two you have a true piece of performing art which becomes a double whammy of the two highest valued commodities on the market today: gold and Lamborghinis," Brett David, owner of Prestige Imports, which includes Lamborghini Miami, told HuffPost Miami.
The dealer unveiled its one-of-a-kind Aventador AU79 at its monthly Exotics and Espressos event on June 16. Though they decline to say how much gold was used, the price tag is an extra $50,000 over the usual half-million sticker shock for an Aventador.
It normally takes up to 30 hours to wrap a car, David said, but the gold foil took 70 days to complete at Auto SuperShield in Boca Raton.
The gold car was named AU79, after gold's name on the periodic table of elements -- and despite some at the company hoping to name it "C3PO."
PHOTOS: See more of the golden Lamborghini: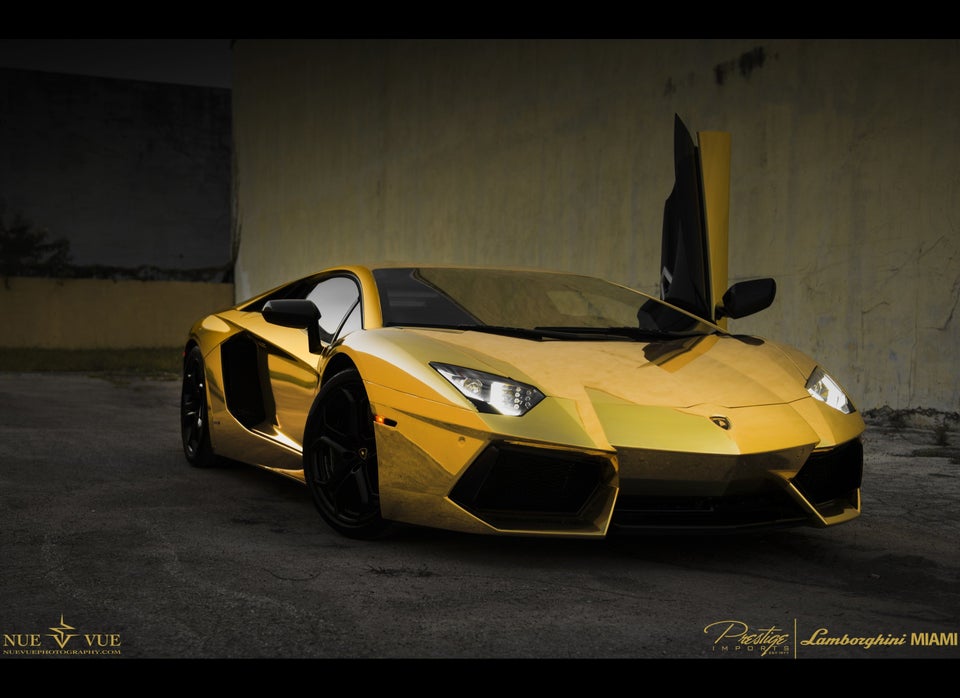 Lamborghini Miami Shows Off Gold Car
WATCH: The making of the Lamborghini Aventador: