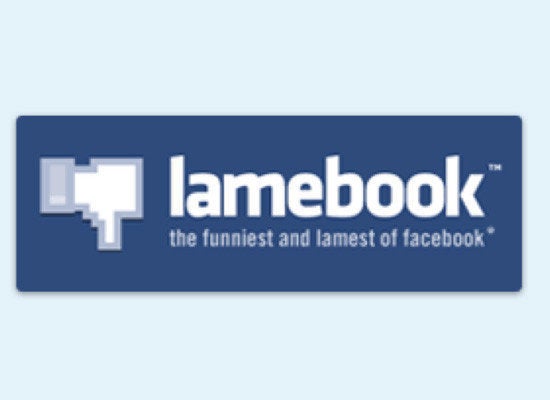 Facebook parody blog Lamebook.com has filed suit against Facebook to fend off impending litigation from the social network.
Lamebook, co-founded in 2009 by Texas-based graphic designers Jonathan Standefer and Matthew Genitempo, invites users to submit funny or embarrassing photos, status updates, wall posts and other tidbits from Facebook profiles.
According to Lamebook, Facebook has threatened the humorous blog with legal action over trademark infringement. TechCrunch reports that Facebook lawyers contacted Lamebook in March and requested that the Facebook-inspired site change its name and user interface.
Lamebook has responded by preemptively filing suit. "Lamebook's rationale is that it's a very obvious parody and hence is protected by the First Amendment," writes CNET.
In an email sent to both CNET and TechCrunch, a Facebook representative said that Standefer and Genitempo's site "is an improper attempt to build a brand that trades off Facebook's popularity and fame."
Over the summer, Facebook claimed "trademark dilution" against the similarly named Teachbook.
Calling all HuffPost superfans!
Sign up for membership to become a founding member and help shape HuffPost's next chapter