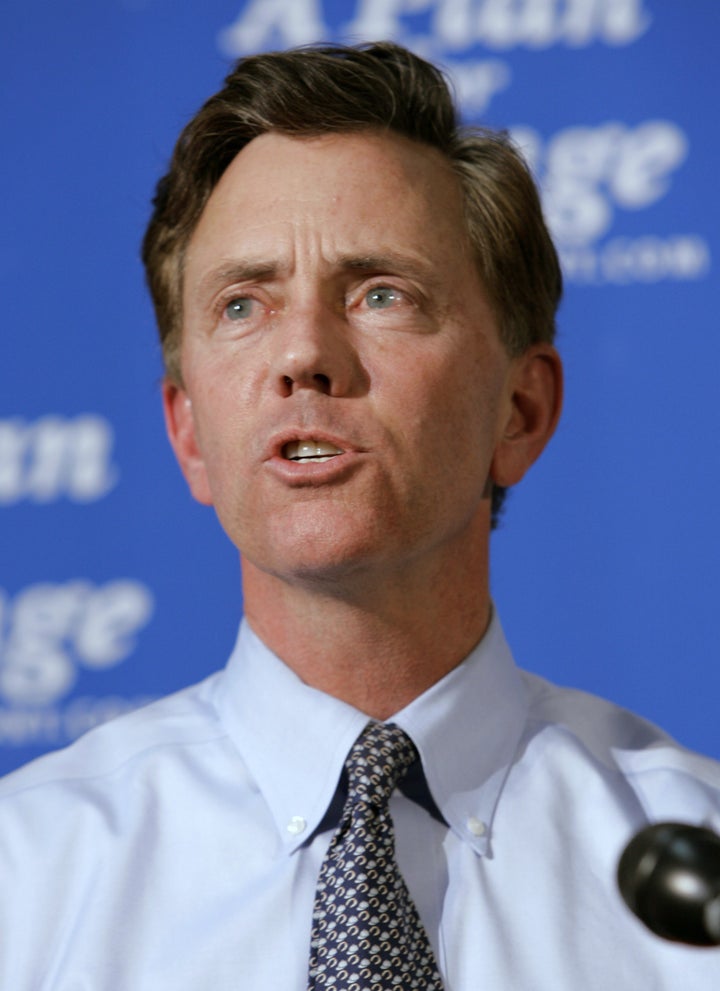 Nine months after the Democratic leadership voted to allow Sen. Joseph Lieberman (I-Conn.) to retain his chairmanship of a key committee and continue caucusing with the party, the Connecticut Independent continues to rankle progressives.
Democrats who expected the Senator to tussle with President Barack Obama on foreign policy matters have watched with a mix of irritation and horror as the two have butted heads on the year's key domestic item instead.
"He is playing right into the Republican talking points" on health care, said Ned Lamont, the Connecticut Democrat who defeated Lieberman in the 2006 Democratic Senate primary, but lost to him in the general election after Lieberman ran as an independent.
"I don't think Republicans have any interest in a good bill or a bad bill. I just don't think they want Obama to move the agenda forward on health care. And it just so happens that yet again Senator Lieberman is playing into all the Republican talking points and it can fundamentally jeopardize another generational opportunity to change how we deliver health care in our country."
Lieberman hasn't shied away from expressing concerns about the policy specifics of Obama's agenda. His opposition to a public option for insurance coverage, for instance, has been known for several months.
But the Senator took the criticism to a new level this past Sunday, when he urged the White House to consider passing three quarters of the reform package while saving the rest for better economic times. He also spoke out against the use of reconciliation, which would allow the passage of legislation with 50 votes.
"It's frustrating and of course disappointing," said Karen Finney, a Democratic strategist and confidant of former DNC Chair Howard Dean. "Guaranteed healthcare for every American is a core Democratic Party value. As a Democratic Party Vice Presidential nominee he made a promise to our country to fight for those values. So he of all people should be working to help pass real reform. In fact, he should be leading the charge."
The totality of Lieberman's health care critiques has been enough to spur some in the party to re-examine the decision to allow the Senator to remain a caucusing member. Following the 2008 presidential elections, in which Lieberman campaigned for Sen. John McCain, (R-Ariz.) and took several harsh swipes at Obama's readiness for office, Senate Democrats took a vote that was ostensibly to decide whether or not to boot the Senator from their ranks. Lieberman was threatening to caucus independently or with the Republicans if he was stripped of his chairmanship of the Homeland Security and Governmental Affairs Committee.
Holding on to hopes of a 60-seat majority in the chamber, Democrats decided to keep their long-time colleague atop the committee. Implicit in the deal, however, was that Lieberman would be a semi-reliable member of the party.
Lieberman's office did not return a request for comment. But allies of the Senator note that other Democrats share his concerns about the scope of health care reform. Longtime Clinton adviser Paul Begala and House Majority Whip Jim Clyburn, (D-S.C.) have both urged the party to be comfortable with incremental improvements, as have a large swath of Blue Dogs in the House. Moreover, they say, Lieberman's concerns about the pace of the reform process aren't unique to this attempt at an overhaul. Indeed, the role the Senator is playing today is similar to the one he played during Bill Clinton's attempt at revamping the health care system in the early 90s.

"He has been very consistent in trying to seek innovative approaches to try and get to universal health care coverage," Dan Gerstein, a former Lieberman aide, told the Huffington Post in early July. "When he was part of the '00 ticket, he supported Al Gore's step-by-step approach to getting health care reform, which at the time many progressives were very supportive of. This is not a debate about goals for him. This is a debate about means, both in terms of what makes sense on a policy basis and what is obtainable."
Not everyone, however, sees Lieberman's consistency as laudable or constructive. There is a short window of time in which to get health care passed, they argue, and foot-dragging in the name of caution is simply counter-productive.
"In our campaign, everybody thought it was about the war. But health care was such a vibrant issue in Connecticut," recalled Lamont. "Joe had been there for 18 years and never really weighed in. And I find that in politics when you want to kill a good idea you don't oppose it on the merits, you just study it to death. And I find that Joe is playing into all the Republican talking points, smiling and saying 'I like Barack Obama,' and 'I support health care reform but it is too fast and too soon and we have to study it to death.'
What prevents more elected Democrats from echoing Lamont's remarks, in the end, is the fact that - despite all the counterproductive rhetoric - Lieberman remains a critical vote. As one party strategist put it, "we really need Lieberman, particularly in light of Senator Kennedy's death and Senator Byrd's health."
According to Democracy for America, the campaign arm left over from Howard Dean's 2004 run at the White House, there are 45 votes in the Senate in favor of a public option and 15 votes that are considered a "maybe." Lieberman is considered a no vote, currently. But Democrats on the Hill hold out hope that he could be persuaded to support cloture -- or even the provision itself -- if it came to a vote.
"I think it will be a sad day for Connecticut, if Sen. Lieberman follows through on his threat to vote against the choice of a public option," said Charles Chamberlain, political director for DFA. "Hundreds of people in Connecticut lose their insurance everyday and thousands more are at risk each day we wait for Congress to pass real reform."
Calling all HuffPost superfans!
Sign up for membership to become a founding member and help shape HuffPost's next chapter