Mohammed Hassan is a worried man. In a few months' time, the place he has called home for 27 years may be unrecognizable. Even scarier, he says, his newborn child may not enjoy the same little pleasures of life he did while growing up.
The clear skies, the endless supplies of fresh fish and the midday plunge into the sky blue ocean from one of the many jetties along Kenya's Indian Ocean coastline may all be part of a painful past for generations that come after him.
In a bid to maintain its dominance as one of East Africa's biggest and most ambitious economies, Kenya is betting big on dirty energy by building a controversial Chinese-funded coal plant at a World Heritage site.
"If these plans go on, maybe we might just have to move away," Hassan said, his gaze first falling on the beach front, then farther west toward a cluster of mangrove trees behind which the sun, a big ball of orange, is lazily disappearing before a starlit night takes over.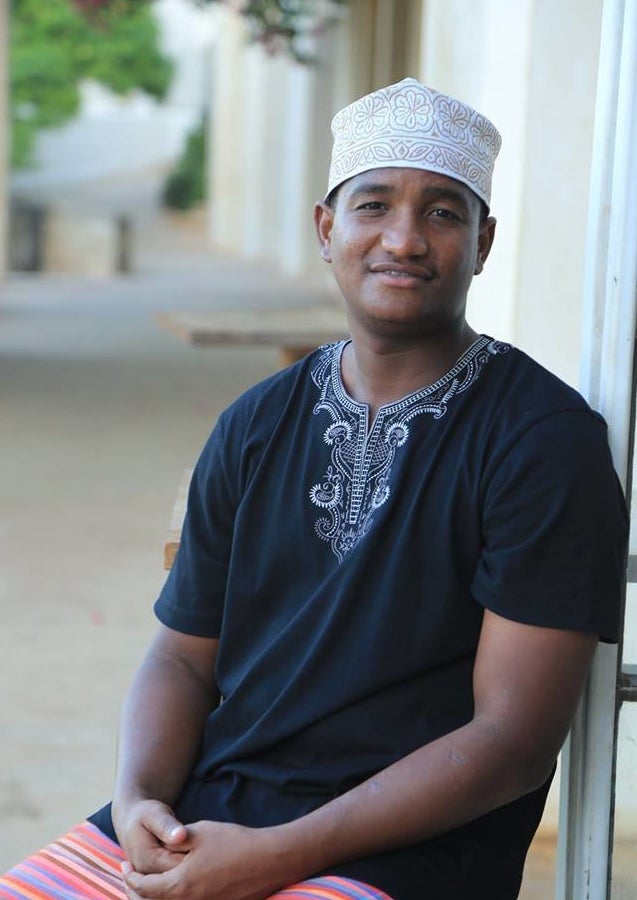 The ambitious 1,050-megawatt plant is set to meet an anticipated energy demand from a growing economy as well as a growing population. But as building approvals trickle in to the historic seaside town of Lamu ― Hassan's hometown and the agreed-on site for the plant ― questions from residents as well as conservationists on the validity and viability of the energy venture refuse to die down.
"This is a matter of life and death for us," Hassan said. "The effects of this plant are much larger than the projected energy needs of the country. If it goes on, we might lose it all."
The Lamu Archipelago rests on the northern coast of Kenya, about 250 kilometers (155 miles) northeast of the coastal resort city of Mombasa, and it faces the Indian Ocean. The archipelago is a valuable marine ecosystem of coastal mangroves that provide a breeding ground for protected sea turtles.
"This project will be Kenya's largest emitter of carbon dioxide and may be Kenya's single largest emitter of toxic substances," said David Obura, a U.S.-trained marine biologist and a founding director of Coastal Oceans Research and Development in the Indian Ocean. For him, the coal plant represents a potentially massive loss of flora and fauna within the protected archipelago.
And this is what Hassan is afraid of. A future completely altered from his current reality as well as his past.
A 2015 report by heritage body UNESCO backs up some of these fears. "There is... a potential of not only marginalising the community but total disruption of a tradition and all sustaining traditional lifestyle developed and nurtured over millennia," the report says. Lamu Town is also on the World Heritage list as the oldest and best preserved Swahili settlement in East Africa.
This history of the area and fears of environmental destruction aren't the only reasons some oppose the plant. There's also the apparent overlooking of the country's burgeoning renewable energy sector.
Kenya's electricity supply is predominantly sourced from hydro, geo-thermal and fossil fuels, including gas and diesel.
"Kenya's energy mix is remarkably sustainable, with 70 percent of electrical power generated through renewable sources," said Guillermo Polavieja, a health assessment specialist. "The country's clean energy potential is immense." According to Polavieja, Kenya was under no pressure to dive head first into coal-powered energy.
Kenya has "enormous potential to expand" its renewable energy sources ― including geothermal, solar and wind ― according to Power Africa, a report on the U.S. government-led partnership with Kenya on the country's energy needs. The report predicts renewables will supply 83 percent of Kenya's energy by 2020.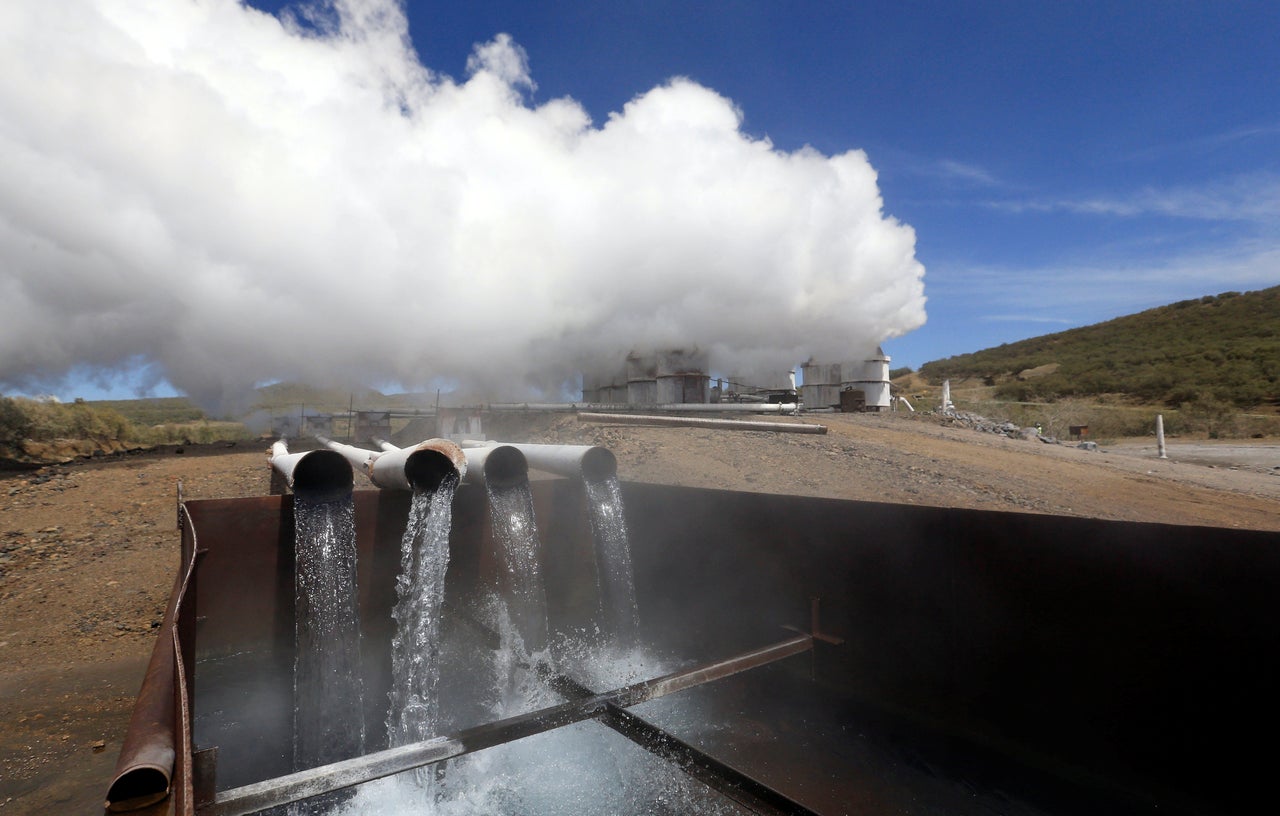 Apart from geothermal resources, Kenya is also developing one of the continent's largest wind farms set on 40,000 acres, powered by 365 turbines and designed to inject an additional 310 megawatts of power into the national grid.
"The Kenyan government either acted on poor advice, showed a lack of ambition in trusting the renewables or perhaps surrendered to other economic interests," Obura said.
Nairobi, the seat of the Kenyan government, insists that all precaution is and will be taken to make the coal plant safe.
"The newly built power plants of coal right now are environmentally clean. If you look at China, most of their power supply is through coal," said Charles Keter, Kenya's energy and petroleum minister, last May at the signing of a $2.6 billion financing deal between Amu Power, a consortium of Kenyan companies that won the initial tender for building the plant, and China Power Global. The Energy Ministry did not respond to HuffPost's request for comment.
But as Kenya continues its dance with coal, the rest of the world is slowly moving away from the dance floor.
Even in the face of this data, Kenya remains undeterred.
In just less than two years, Lamu's coal-fired power plant will roar to life, burning coal from South African mines arriving by ship, before eventually moving to exploit its own deposits about 350 kilometers (217 miles) away.
"We hope that it will not come to this," Omar Elmawi, a member of lobby group Save Lamu says. "Logic ought to prevail."
In spite of Elmawi's optimism, all indications are that, buoyed by Chinese funding, the project will be pushed through to completion. Currently, China is in charge of many of the country's major infrastructure developments.
Just over 20 percent of Kenya's international debt is owed to China, according to 2018 data from Kenya's Treasury, making it the biggest bilateral lender, ahead of Japan, Germany and France. With this kind of advantage, it might take a little miracle for Hassan's newborn son to have a childhood similar to his.
For more content and to be part of the "This New World" community, join our Facebook group.

HuffPost's "This New World" series is funded by Partners for a New Economy and the Kendeda Fund. All content is editorially independent, with no influence or input from the foundations. If you'd like to contribute a post to the editorial series, send an email to thisnewworld@huffpost.com.
Support HuffPost
The Stakes Have Never Been Higher
Related
Popular in the Community