While it must be difficult to channel a doting wife one minute and a blonde bombshell the next, to our surprise, Lana pulls it off flawlessly.
She starts off as Marilyn, singing "Happy Birthday" to the president in a white sequin gown. Cut to Lana as Jackie, sitting in the car in an orange patterned jacket with her husband's hand on her leg. Back and forth, back and forth it goes, with Lana embodying each woman to a tee.
As Jackie, Del Rey is elegant and modest, sitting on an animal skin rug in a powder blue dress with a string of diamonds across her neck and earrings to match. Outdoors, on a picnic blanket and at the beach, she wears pastels and headbands with that voluminous '60s hair. Whoever styled Lana as Jackie got the decade's mod style down pat.
Of course one Lana signature, worn by neither Marilyn nor Jackie, remains: those dragon-like nails. We're pretty sure acrylics that long didn't exist in 1961.
Check out the gallery to see the contrast between Lana's Marilyn and Jackie styles and see the full video below. Are you a fan of "National Anthem"?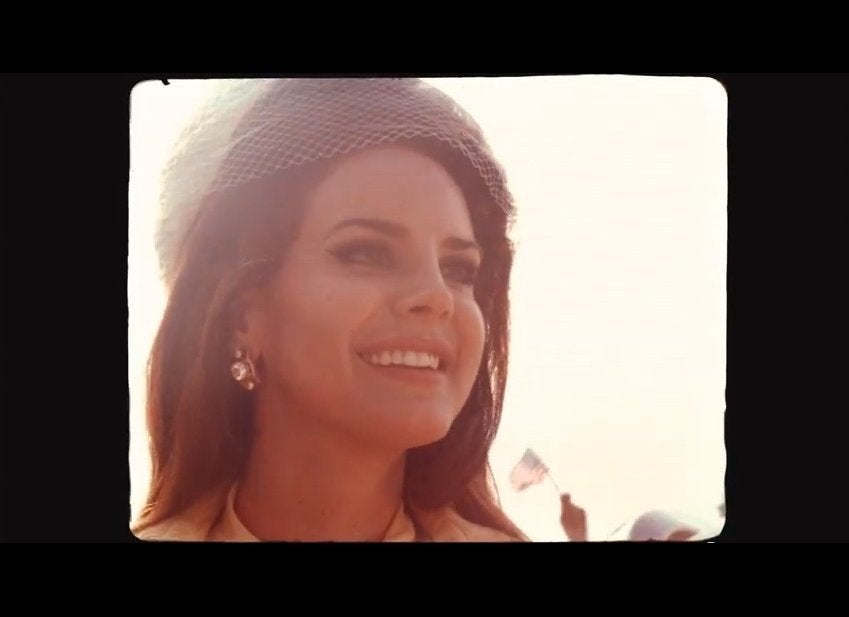 Lana Del Rey As Marilyn Monroe And Jackie O.