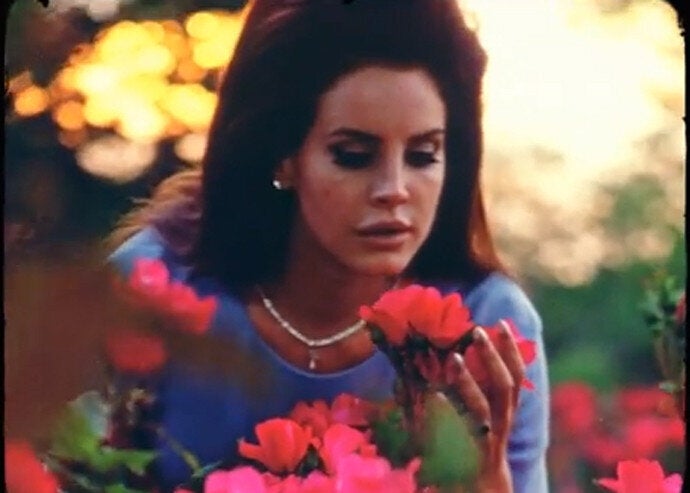 Lana Del Rey has done it again. Her latest controversial video, "National Anthem," co-stars A$AP Rocky's and plays homage to JFK and the women who loved him with a twist. JFK is black. And and the Kennedy children are multiracial. The video features an interracial first couple that "mixes it up" politically, interpersonally and sexually.
These images suggest that the time for multiracialism is now. But is it really? Does today's focus on multiracialism mean that we're finally seeing the end of racism? Or does it mean that racism has simply been made over?
The answers to these questions depend largely on talking and to whom we talk. Many would like to believe that our comfort with categorizing people as multiracial has erased racism and the stigma of interracial relations. For these folks multiracial families bestow the skill of racial reconciliation that will result in the end of racism and race.
Surprisingly, Del Rey and company do not fall for this sexy-but-flawed way of thinking. "National Anthem" artfully suggests that racism is conflated with physical racial separation because of our nation's history and that as a consequence racial progress is conflated with racial mixing. The video also plays on the fact that multiracial individuals and interracial families are touted as icons of racial healing because they are thought to have special insights based on what they are -- mixed. In his 2008 "A More Perfect Union" speech, President Obama addressed how absurd this kind of thinking is. He said that his grandmother "once confessed her fear of black men who passed by her on the street, and who on more than one occasion has uttered racial or ethnic stereotypes that made me cringe." The president also implied that the idea of multiracials ending racism ignores the fact that interracial romantic relationships still experience higher rates of failure, divorce, and stigma than many other types of life partnerships (i.e., his own parents' divorce; Halle Berry's and Gabriel Aubry's custody battle over their daughter, Nahla). And, is if to drive the point home, a recent New York Times series traces the FLOTUS's multiracial heritage, suggesting that the first family is part of an even bigger interracial history that most care to acknowledge.
If we still think that being multiracial or being part of a multiracial family automatically ends racism, then we must consider the ending of Del Rey's video, where the president is assassinated. Though she suggests that the president's killing could be due to the problematic box in which society put him because "he was like a hybrid, this mix who couldn't contain himself."
As strange as it might feel and sound, Del Rey's video is making an important point about today's fascination with hybridity and diversity. Mainly, that our present fascination with all things multiracial may prove to be tragically more effective at hiding racism than healing it. Rather than attending only to increasingly diverse appearances, we should pay attention to what's going on beneath the surface -- in people's hearts and minds and, equally important, in public policies these hearts and minds create. For it is only there that we can win the battle against racism for good.
Calling all HuffPost superfans!
Sign up for membership to become a founding member and help shape HuffPost's next chapter