"I was a singer. Not a very popular one," Del Rey says during the video's three-minute prologue, which alludes to the fact that her character might be a prostitute. "I once had dreams of becoming a beautiful poet. But, upon an unfortunate series of events, saw those dreams dashed and divided like a million stars in the night sky that I wished on, over and over again, sparkling and broken."
"I was always an unusual girl," Del Rey says.
What follows is a series of striking images: Del Rey wrapped in an American flag; Del Rey having sex with an old man on a pinball machine; Del Rey riding a motorcycle with bunch of guys who you might find at next year's Sturgis Festival; Del Rey firing a gun.
"I'm tired of feeling like I'm fucking crazy," Del Rey croons, before putting on a Native American headdress.
"Every night I used to pray that I'd find my people," Del Rey says as the video winds down. "And finally I did ... on the open road."
"Ride" was directed by Anthony Mandler, who previously worked with Del Rey on the video for "National Anthem" and is a frequent collaborator with Rihanna. Watch the clip above. "The Paradise Edition" is out on Nov. 13.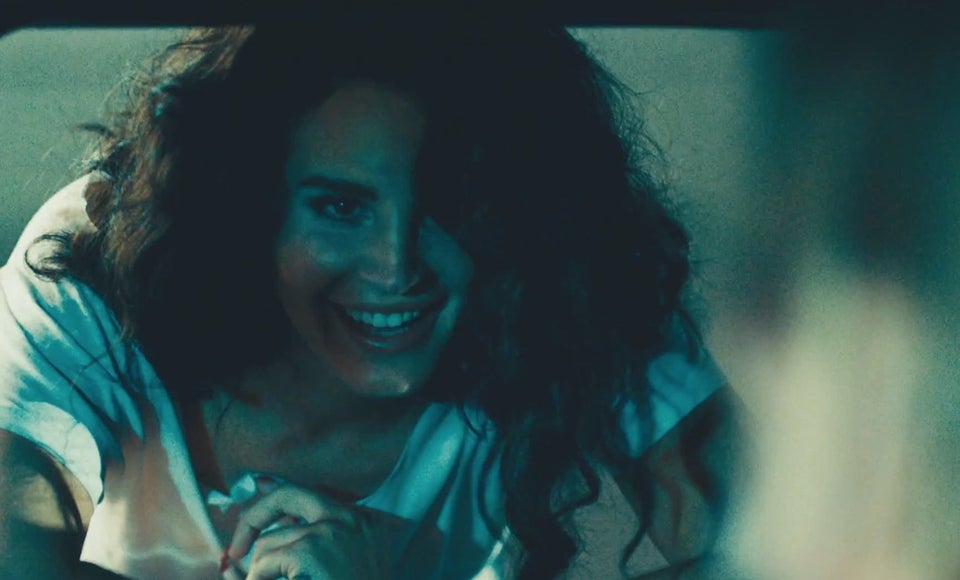 Lana Del Rey's 'Ride'
Popular in the Community