Lana Del Rey dropped a new album sampler on her YouTube channel, so we listened and wrote down some memorable lyrics. Born To Die: The Paradise Edition features nine new songs and three bonus tracks. All the oldies (relatively) are included too ("Born to Die," "Blue Jeans," etc.).
Take a look and let us know what you think in the comments. Watch the video above, if you're into four-plus minutes of Lana staring into the camera with an amazingly vacant expression.
1. You can be my photon, baby.
2. My p---y tastes like Pepsi Cola, my eyes are wide like cherry pies.
3. Elvis is my daddy, Marilyn's my mother, Jesus is my bestest friend.
4. Just like a baby, spin me around like a child.
5. Be young, be dumb, be proud. Like an American.
6. In a land of gods and monsters, I was an angel.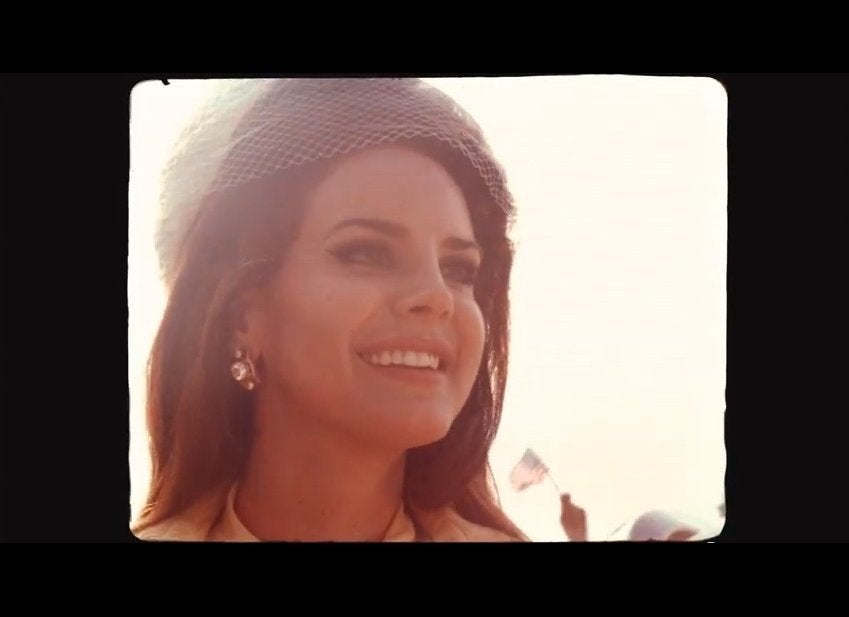 Lana Del Rey As Marilyn Monroe And Jackie O.
Popular in the Community