Lana Wachowski is one of the top directors in Hollywood. She and her brother, Andrew, are behind films like "The Matrix," "V for Vendetta" and "Cloud Atlas." These films have gained her critical acclaim, but Wachowski recently coming out as transgender made the most headlines. Now, she is breaking her silence on her painful adolescence in hopes of helping other LGBT individuals.
Wachowski delivered a heartfelt speech at the gala fundraising dinner for LGBT advocacy group Human Rights Campaign in San Francisco on Oct. 20. There the director received the Visibility Award, according to The Hollywood Reporter, and she revealed that she had struggled as a transgender youth and once even considered committing suicide.
"Every one of us, every person here, every human life, represents a negotiation between public and private identity," she said. She revealed that she has been "out" to her family and friends for over a decade, but knew that there would always be a "price for it" once the public found out.
Wachowski, now 47, revealed how she was beat by a nun in Catholic school, wore a slip under her clothes and became involved with theater in high school because she fell in love with the costume collection.
As she grew older she felt an "intense anxious isolation" that included insomnia and depression. At one point, she went to a local Burger King and penned a four-page suicide note to her parents. She planned on jumping in front of train, stood on the platform and waited, until an older man passed her and stared at her. "I don't know why he wouldn't look away. All I know is that because he didn't, I am still here."
Now, Wachowski hopes to be an inspiration. "If I can be that person for someone else, then that sacrifice of my private civil life may have value," she said. Offering the love and support she has received to others so that "this world that we imagine in this world might be used to gain access to other rooms, to other worlds, previously unimaginable."
She delivered the moving speech in front of a crowd about 600. After speaking, the director exited the stage and cried for 10 minutes, according to THR.
When Wachowski first publicly came out as transgender in July, she revealed that she had been transitioning for years, the New York Post previously reported. Lana, formerly known as Larry, appeared in a promotional video, showing off bright pink dreadlocks.
HRC is the largest civil rights organization working to achieve equality for lesbian, gay, bisexual and transgender Americans with more than one million members nationwide.
"Cloud Atlas," starring Halle Berry, Tom Hanks and Hugo Weaving, and directed by The Wachowskis along with Tom Tykwer, will hit theaters Friday.
Before You Go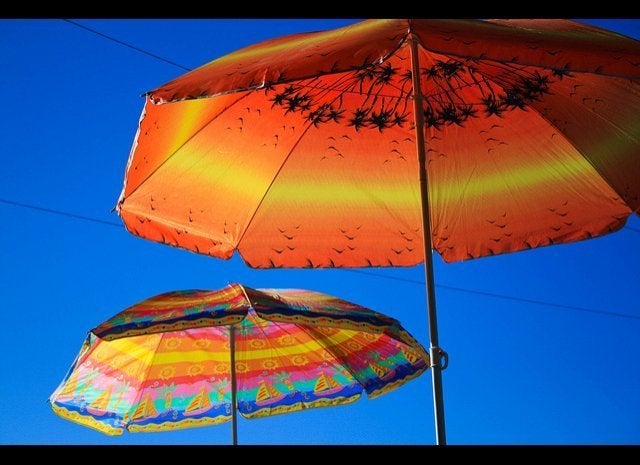 15 Things To Know About Being Transgender By Nicholas M. Teich
Popular in the Community