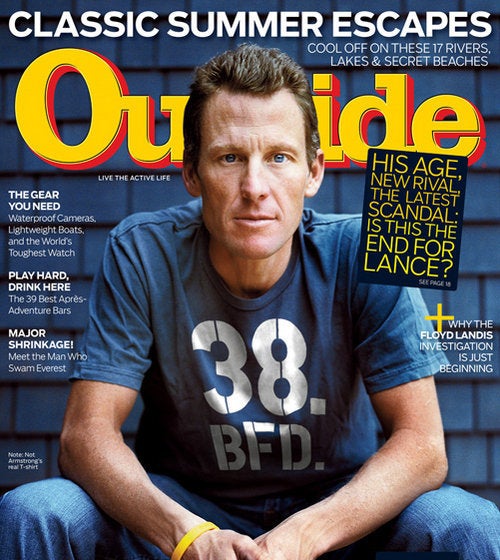 Lance Armstrong is unhappy with his latest magazine cover appearance. The seven-time Tour de France champion graces the front of the latest issue of Outside magazine in a blue shirt that says "38. BFD." in large lettering. 38 refers to Armstrong's age, and the acronym stands for "big f---ing deal."
Just one problem: Armstrong never wore the shirt.
As the cover explains in small text, the garment is "not Armstrong's real T-shirt," and the cyclist is none too pleased. On Twitter, he wrote that the text was Photoshopped into the image and called the stunt "lame bullshit." He also derided the altered photo as "weak."
Scroll down to see the cover. What do you think?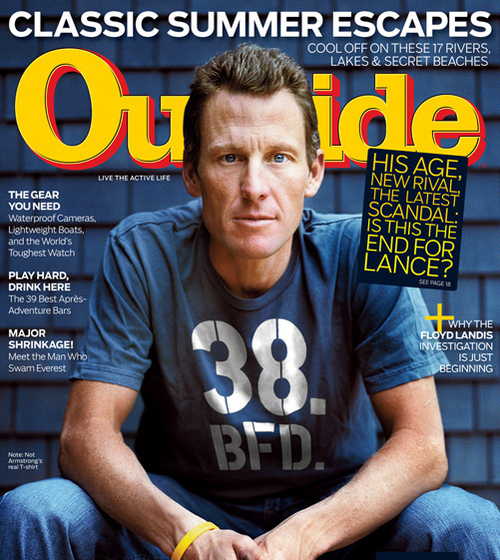 Related
Popular in the Community