*NSYNC member Lance Bass delivered an emotional speech on Monday as he joined former bandmates JC Chasez, Joey Fatone, Chris Kirkpatrick and Justin Timberlake to receive a (long-overdue) star on the Hollywood Walk of Fame.
"Growing up in Mississippi and in a Southern Baptist church, in a town where everyone knows your business, I had a secret. I was gay," Bass told the crowd. "At the time, I thought I'd never be able to tell anyone. ... I didn't want to jeopardize the careers of these guys up here, much less the hundreds of amazing people who worked tirelessly to bring *NSYNC to the world."
Check out Bass' full speech in the video above. His comments about coming out start around the three-minute mark.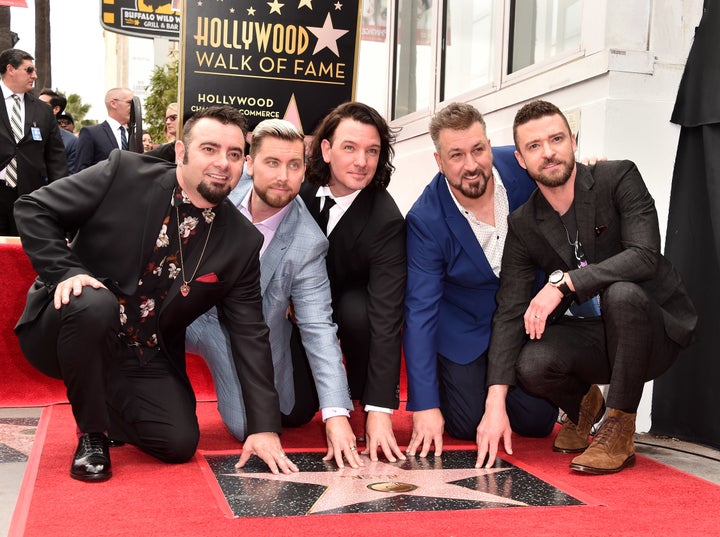 "So many nights on stage, I'd see so many young, gay fans singing their hearts out and I wanted so badly to let you know, I was you," Bass added. "I just didn't have the strength then. But I do today, and so let me say loud and proud to all my LGBT brothers and sisters, who embrace me and show me the way to be who I am, thank you so much."
"The '90s were a different time," he said in an interview published Monday. "If you came out, if anyone knew you were gay, it was a disaster and people really flipped out. I felt like if anyone found out that I was gay, the record label would immediately drop us and the fans would hate us ― these were all the crazy things that went through my head as a teenager. So, I just trained myself into being a certain person and became that person."
"I just thought if I even told just one single person it would get out, which it would have," he said. "So that secret stayed with me and me only."
Popular in the Community