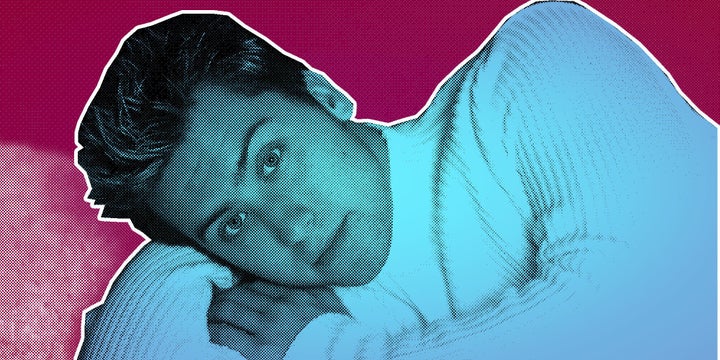 At 16 years old, Mississippi-born Lance Bass became a member of The Backstreet Boys' rival boy band, *NSYNC. By the time he was 20, his bright blue eyes were plastered on magazine covers alongside the faces of JC Chasez, Joey Fatone, Chris Kirkpatrick and Justin Timberlake. His "No Strings Attached" marionette figure was available on toy store shelves. He was the apple of millions of teen girls' eyes.
The thing was, Bass felt like he was harboring a secret. He was gay, and wasn't ready to share that fact with his family and friends, let alone the world and the legions of fans his band had accrued. He feared professional repercussions in a music industry that was years away from LGBTQ acceptance as its default.
"It was torture," Bass told me during a phone call ahead of *NSYNC's recent Walk of Fame ceremony in April. "Onstage, I felt like I was just playing a character, but offstage, unfortunately, I didn't get to have my real life."
Twenty years ago, when *NSYNC debuted its first album, the world outside the music industry was different, too ― no marriage equality, no first lady marching in the Pride parade, "Don't Ask Don't Tell" was in effect in the military. He could play his part with his bandmates on tour or during interviews ― serenading and winking at admirers, absorbing the admiration with pride ― but when it came time to exit the stage, a different feeling took over.
"It was definitely a depression," he said. "Ironically a depression: to be in one of the biggest bands in the world and have the best time of my life. But when I was home, I felt really horrible about myself. So yeah, it was sad."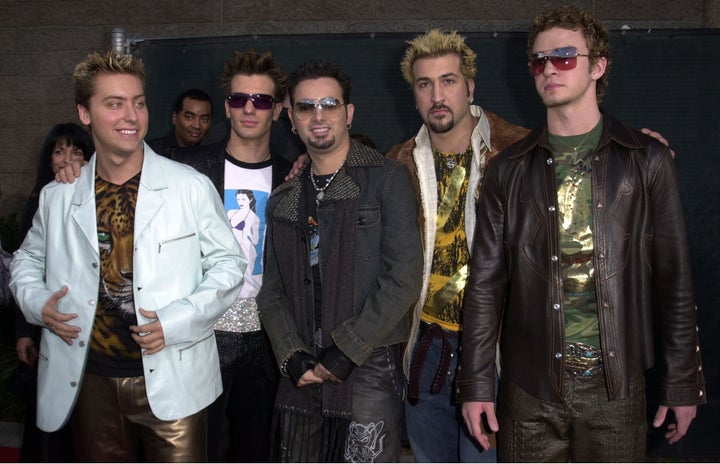 Bass, 39, believes it may be easier for artists to be out today; their sexuality doesn't necessarily affect their careers as extremely, he said. As current queer artist of the moment Troye Sivan recently said at the "Out to Brunch" luncheon, "I am constantly so floored by the talent and influence that the LGBTQ community, specifically in music, has. You know, queer people have been writing your favorite songs forever; the talent has always been there. To be able to recognize it publicly and find community in it is so amazing."
"It's just something in this day and age that we have to address," Smith told ABC News Australia this year. "I feel like I've had more struggles with my sexuality in my job than my personal life just because I don't know what to say sometimes and I say the wrong things and I'm speaking on behalf of my community, which is tough."
When he was coming-of-age as a pop star, Bass didn't feel as though he had the same sense of community.
"The '90s were a different time. If you came out, if anyone knew you were gay, it was a disaster and people really flipped out," he said. "I felt like if anyone found out that I was gay, the record label would immediately drop us and the fans would hate us ― these were all the crazy things that went through my head as a teenager."
""Onstage, I felt like I was just playing a character, but offstage, unfortunately, I didn't get to have my real life.""
Ultimately, Bass said he had no one in his life ― personal or professional ― with whom he discussed his sexuality or anxieties. Bass was raised in the Southern Baptist faith and came from the conservative state of Mississippi, and feared how the folks back home would react to his sexual orientation. He didn't tell his closest friends, including his bandmates, out of fear they'd let it slip.
So, for the entirety of *NSYNC's six-year run, Bass' secret was hidden. It wasn't until years after the group announced their hiatus that he decided to come out to his loved ones and eventually share his story in People magazine in 2006. Bass said rumors were starting to fly, and he became sick and tired of lying.
"The older you get, you're supposed to be dating people and it doesn't happen, you have more excuses you have to figure out. It just becomes a lie on top of a lie with your best friends, and it's a horrible situation to be in," he said. "After I did come out, I lost a lot of friends because they couldn't get over how I could lie to them for that long."
"I understand people's feelings and I respect it," he added. "But it's impossible to really explain how I was feeling and what I went through. Only I'll know that."
As for his *NSYNC bandmates, Bass said he never feared their judgment. "As long as I've known the guys, I've known that there's not one bigoted bone in their bodies," he said.
Elaborating on why he had refrained from telling them about his gay identity, he said, "I knew that they wouldn't be able to keep their mouths shut." He laughed while admitting that Kirkpatrick would be the one to spill the beans.
"He can't help himself. He has diarrhea of the mouth sometimes," Bass said. "He was the No. 1 person who I was like, 'God, if I tell him, he's just going to accidentally be like, so, Lance is gay.'" So yeah, that's why I just told no one. I just thought if I even told just one single person it would get out, which it would have. So that secret stayed with me and me only."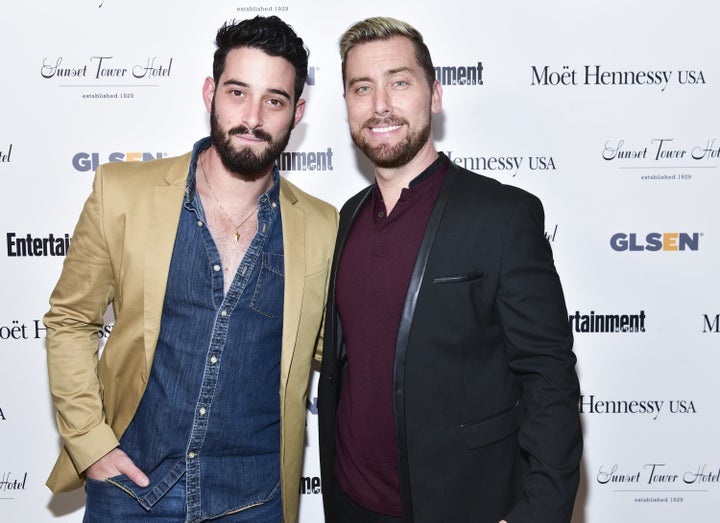 These days, Bass is happily married to his husband of nearly four years, Michael Turchin. (Kirkpatrick, Fatone and Chasez, were in attendance when the couple said "I do" in Los Angeles in December 2014.)
The pair recently decided to start a family ― Bass told Entertainment Tonight in April that they were meeting with surrogates.
"It's something we're very excited about," he said.
Looking back, the former teen idol knows how different his life would've been if he came out earlier ― "It would've changed everything. I would've actually been a happy person" ― but he doesn't take any part of his "blessed" young adulthood for granted.
"I had one of the best experiences that you could give anyone on this planet. I'm lucky," he said. "The rest of my life I get to just enjoy with my family and creative family."
#TheFutureIsQueer is HuffPost's monthlong celebration of queerness, not just as an identity but as action in the world. Find all of our Pride Month coverage here.
Before You Go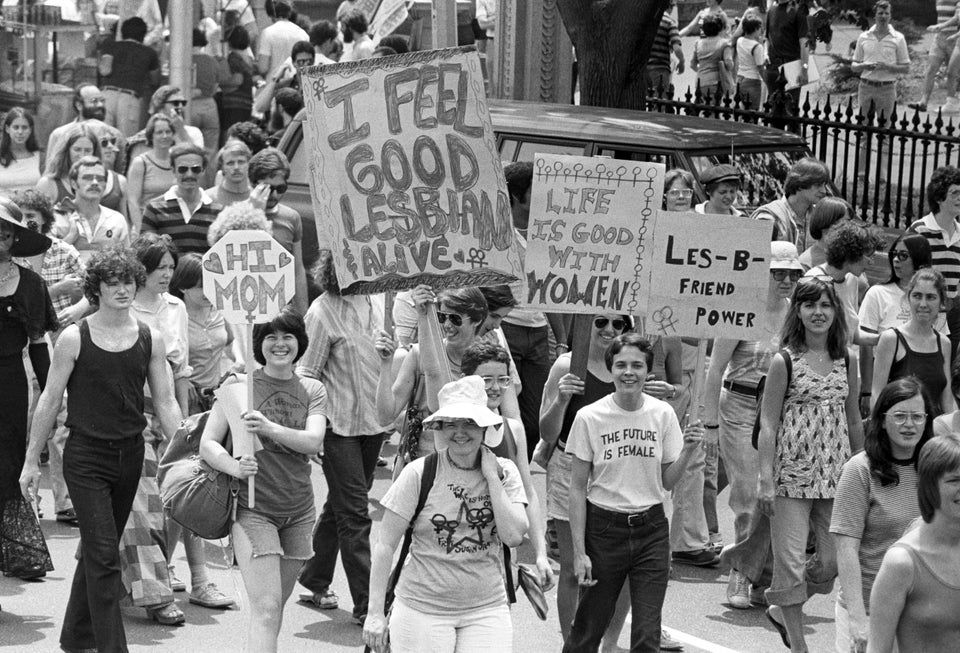 History Pride