News broke on Tuesday morning that famed boy band *NSYNC may be reuniting at this Sunday's Video Music Awards on MTV.
Speaking on his Sirius radio show last night, Bass said, "Now I have to address the rumors, of course. This morning I woke up to a lot of rumors flying that the *NSYNC reunion is happening after eleven years at the VMAs this Sunday. Well, let me tell you how this all came about. Justin Timberlake is getting the Michael Jackson Vanguard Award this Sunday at the awards, so of course people are automatically going to think we're going to be there performing, but this is exactly how it happened and I knew these rumors were going to fly."
Bass went on to add that the rumors were likely stirred by a photo he posted to his Instagram account this past weekend of himself with Fatone and Kirkpatrick at Timberlake's Legends of the Summer tour stop in Miami with Jay-Z.
"It's amazing to see the reaction out there on Twitter and social media of how many people really are supporting *NSYNC," Bass continued. "It's so nice to see because when we ended things ten years ago, there was no social media. There was no Twitter fans, that type of stuff, but it's so cute to see how many people are supporting it and *NSYNC was even trending."
Bass never explicitly denied the possibility of a reunion at the VMAs, so *NSYNC fans may just have to wait until Sunday night to see if the boy band members truly said "Bye, Bye, Bye" for good.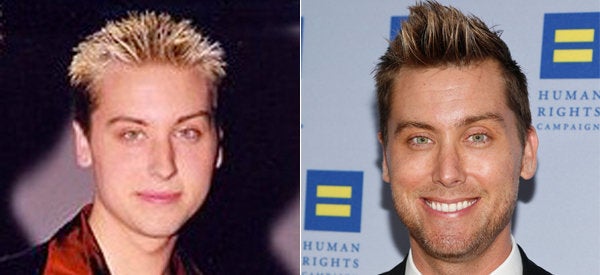 NSYNC: Where Are They Now?
Popular in the Community