When Lance Cpl. Winder Perez lay wounded in Afghanistan, the 22-year-old didn't know why bystanders weren't rushing to his side.
But when Navy nurse James Gennari raced to help Perez, he explained that a rocket-propelled grenade (RPG) -- a shoulder-launched explosive -- was lodged in his leg. Gennari, and other military personnel, wouldn't let that keep them from risking their own lives.
Gennari said he held the Marine's hand, giving him pain medication as the two waited for Army Staff Sgt. Ben Summerfield, explosives ordinance expert, to arrive, according to CNN. Then Summerfield pulled the grenade -- three times -- before removing it.
PHOTOS: (STORY CONTINUES BELOW)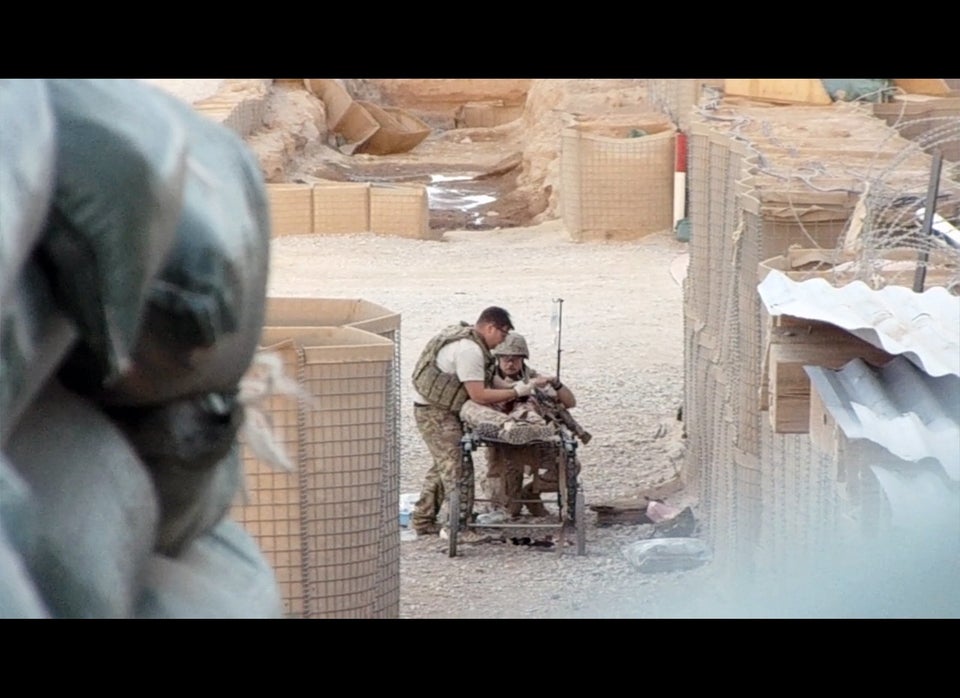 Army Staff Sgt. Pulls Grenade Out Of Marine's Leg
"Well, the truth of it is, I said a prayer, and I thanked God for everything I had..." Gennari told the news outlet. "Whether or not the grenade was gonna blow up, I left it to Him, and I just worried about keeping Lance Corporal [Perez's] airway open."
Gennari, Perez and Summerfield all survived the careful but quick turn of events -- even as the extraction took place in a makeshift operating room outside, MyFoxMemphis.com reports.
Months after the harrowing situation on January 12, 2012, Gennari reflected on the day. He told CNN that despite the danger, he didn't have a second thought about trying to save Perez's life.
"I think the reason that I did it -- I didn't give it more than a thought or two -- but I knew that I'm sent out there by the Marine Corps to save lives, and he was in danger, and I looked at it as my duty and job to go do that," he told the news source.
Find out how you can help wounded veterans, here.

Related
Popular in the Community