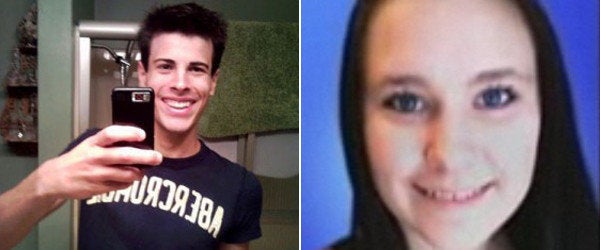 Two teenage high school students reportedly committed suicide this weekend in separate incidents, and friends and family of both say they were harassed and bullied at school.
On Saturday evening, 18-year-old student Lance Lundsten of Miltona, Minn., killed himself, local station KSAX reported. The local sheriff's office "confirmed to KSAX that they believed Lundsten's death was a suicide," though further details were not reported.
According to his Facebook page, Lundsten was openly gay. On a Facebook memorial page in Lundsten's honor, friends said that Lundsten had been bullied at school for his sexual orientation. Some students who knew Lundsten believed the bullying may have led to his suicide.
"My heart goes out to Lance's family, and friends and loved ones. It's a tragic event, not only for them, but for the school, and the Alexandria community and really for all of us," Franken said.

"LGBT kids really do need (more) protection," Franken said. "They're two or three times more likely than straight kids to get bullied. Nine in ten LGBT students said they've been bullied or harassed and almost two-thirds say they don't feel safe in school."
In a separate incident in Slippery Rock, Pennsylvania, 16-year-old high school student Tiffani Maxwell reportedly shot herself on Saturday morning, according to local station WPXI.
Maxwell's family believes bullying is to blame for her death. Maxwell was expelled last week. The family said students told teachers they saw Maxwell do drugs.

"She got text messages, saying 'Tiffani you're in rehab.' 'You're on drugs,'" said Maxwell's mother Sandy. Maxwell's parents said their daughter wasn't on drugs and they were just rumors.

The parents are hoping to now save other teenagers from bullying.

"Even if it saves one kid ... just remember there are family members behind you and that tomorrow will be better," said Sandy Maxwell.
If you're in crisis or considering suicide, please call the toll-free national suicide hotline at 1-800-784-2433 or visit SuicidePreventionLifeline.org.
Related
Popular in the Community