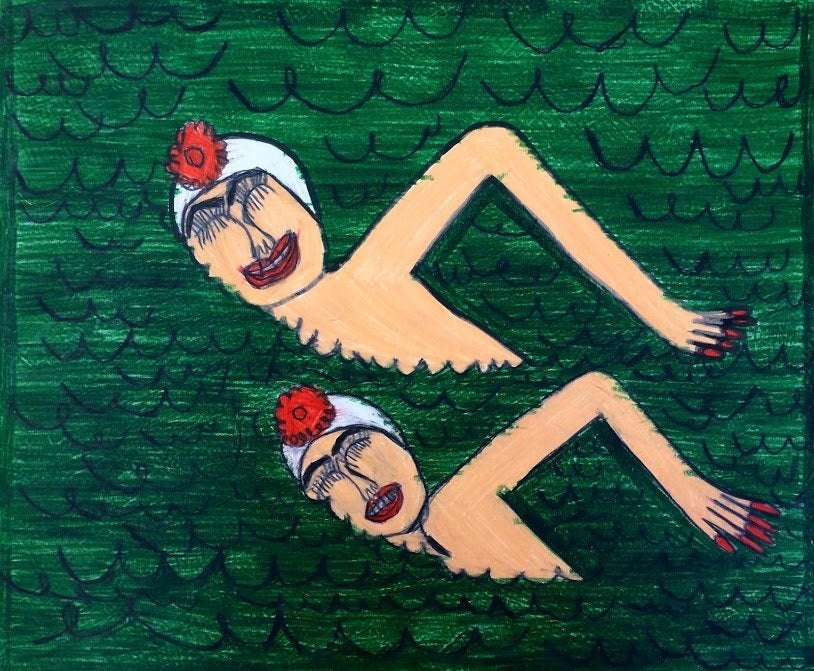 During my five-plus years writing about art for The Huffington Post, certain tired comments seem to rear their ugly heads time and time again: "That's what counts for art these days?" "My [insert age here]-year-old could do that!" "This is why contemporary art is a joke." 
Yes, this is one way to approach art. Skeptical, hostile, snide. I often wonder how these people land upon my articles, clearly discussing contemporary art, in the first place. Then, naturally, why they took the time to scroll through the entire thing only to leave an unthinking stock comment. I sometimes speculate whether any images might have changed these people's perspectives and what those images might look like.
I understand that, to those outside the art world's doors, the whole deal can seem elitist or pretentious. But it's a snap judgment, and a lazy one at that. Art is as much for the outsider as the insider, if not more so. If there was a way to harness the negativity that those outside the art world often feel in its presence, and then reverse it completely, that is the generous spirit embodied by Brooklyn's LAND Gallery. The space, a nonprofit program for artists with developmental disabilities, works with 16 adult artists every day, helping them to cultivate and promote their work.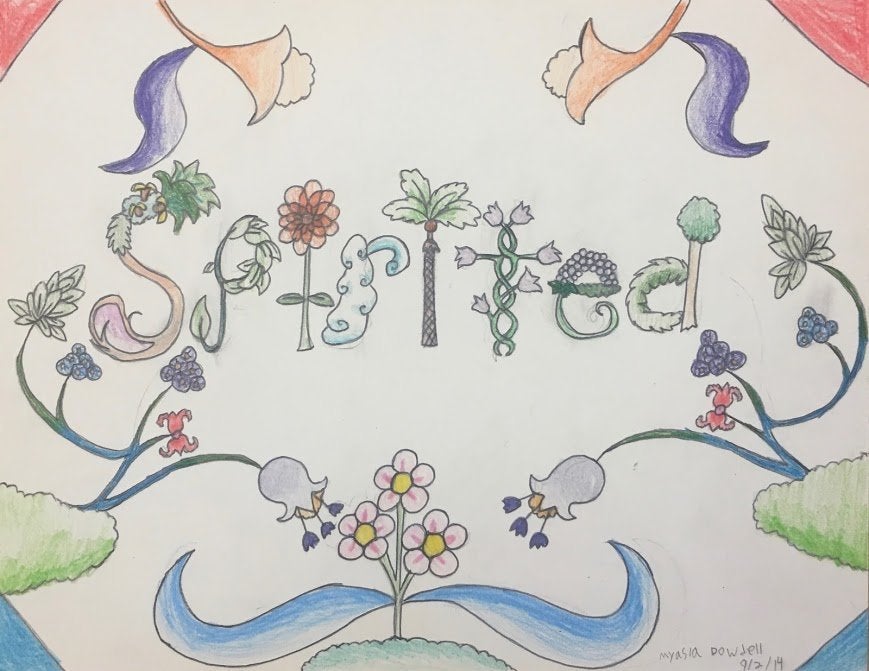 Spaces like LAND exist around the country, popping up with greater frequency as artists based there continue to gain recognition. (Creative Growth's Judith Scott is perhaps the most well-known.) These spaces don't quite exist in the realm of art therapy, in which the creative process serves as a vehicle for physical and mental healing or psychological analysis. Rather, in these studio spaces, the emphasis is on the art itself, not its effects ― though the two categories inevitably blur.
Artists who come to LAND already possess a creative drive ― and a portfolio. They have an artistic appetite that compels them to work at the studio eight hours a day, five days a week. Most already demonstrate a certain style. For example, Michael Pellew draws famed pop culture figures from Selena Gomez to Slash from Guns N' Roses. Often the celebrities will be pictured queued up in a grid, like criminals in a lineup made entirely of Kardashians.
Newer LAND artist Nicole Appel creates symbolic portraits composed of things her subjects like. LAND co-founder Matthew Murphy showed me Appel's portrait of him, composed entirely of sardine tins and boxing posters. "I like boxing and sardines," he said.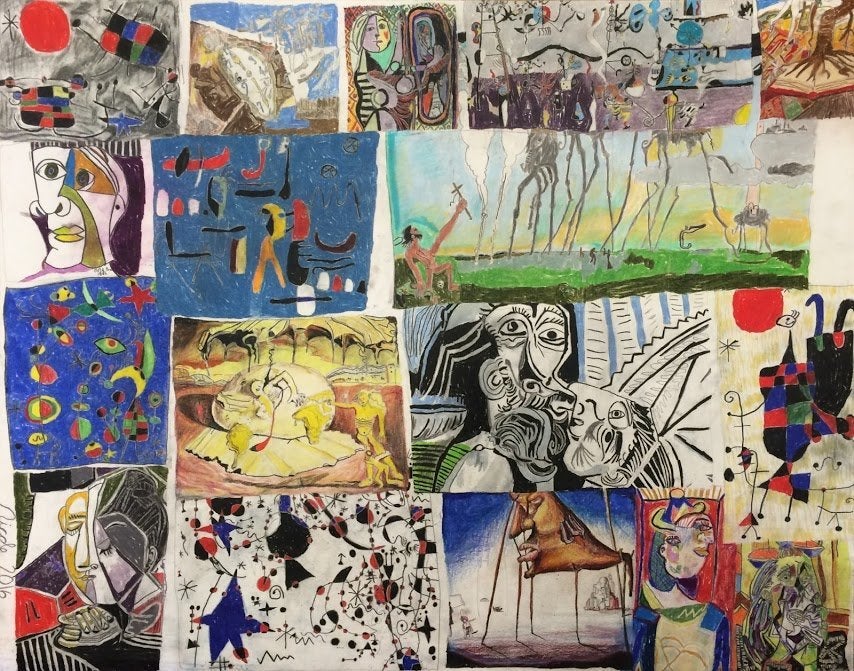 I visited LAND Gallery recently in anticipation of their upcoming exhibition "Blackboard," conceived of by SHRINE Gallery founder Scott Ogden and curated by Ogden and contemporary artist Austin English. It's the first in a series of events called LANDLovers that invites artists and curators to engage in dialogue with the studio.
English draws and paints in the space where comics meet fine art. His work is characterized by a certain glutinous anatomy ― like a cartoon character that started to buckle and bulge after spending too much time in the sun. He's technically an "insider" ― a trained artist who has exhibited in a string of galleries in New York and abroad. But personally, English gravitates toward blurred boundaries and shirked conventions. "The urge to break the rules is completely irresistible," he told The Huffington Post in an earlier interview. Outsider art has long influenced his aesthetic. 
The nucleus of "Blackboard," is, well, a blackboard, upon which English joined forces with the LAND artists to create a massive mural that spans an entire gallery wall. There are no rules, no theme, nothing except for a massive blank, black canvas and a spread of chalk. When I visited, the artists were mid-process, some working on personal projects at their desks and occasionally venturing to add to the sprawling collaboration. The idea of a blackboard coincides with LAND's general tone ― it's instructive, accessible, banal yet brimming with possibility.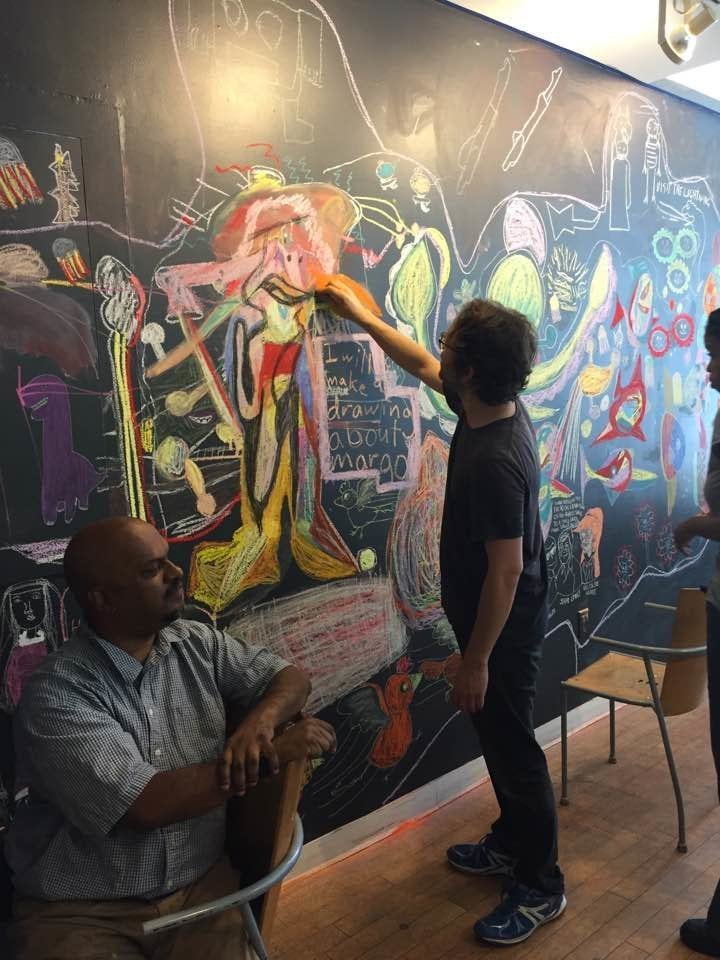 By chance, an under-the-sea theme was emerging on the board, seemingly incited by a lemon-hued octopus, which then spurred a flock of multicolored, triangular fish. Although each LAND artist works in a radically different style, they collaborate readily, not only sharing the space but expanding upon each other's images, one artist coloring in another's skeletal outline. The mural won't be completed until the day of the exhibition's opening, Sept. 14, but already I could sense a force pulling the various visual elements together, foreshadowing the tangled mass of color and line to come.  
In conjunction with the blackboard itself, "Blackboard" will feature selected works from all the LAND artists, as chosen by English. "I was just looking for work that could stand on its own," English explained. The statement echoes the overarching sentiment surrounding spaces like LAND that support artists with disabilities, whose conditions and life stories threaten to overshadow the quality of their creations. 
You'll notice, however, when perusing LAND's website, they never describe the afflictions their artists face. Rather, they affirm the work itself, authentically and effusively. "Rudy's drawings reveal moments of contemplation, reverie, and a gleeful connection to mark making," reads the description of artist Rudy Bansraj. "Using praying hands and floral arrangements as recurring themes, Rudy has achieved a large body of work with instant public appeal. Full of movement, energy, and unlikely turns, his work is expanding every day at LAND."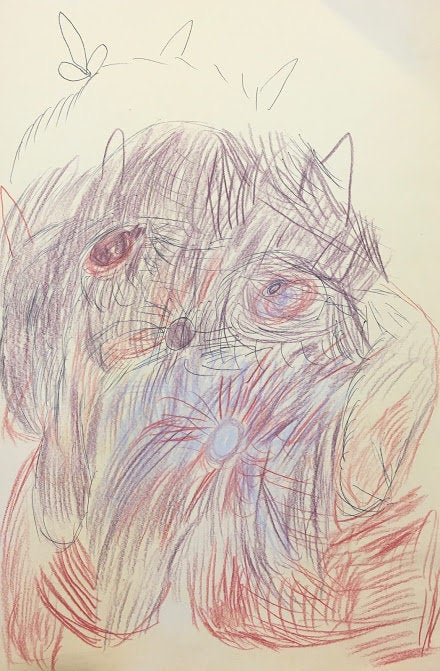 There's nothing wrong with critiquing art, thoughtfully and openly. Yet there's something generous and life-affirming about LAND's spirit, paying close attention to every single artist's work and accepting it as is, without the promise of progress or commercial success. Without fear of judgment or interference of ego, artists can simply explore the way lines emerge when they put pen to paper, and marvel at the singular beauty of each and every mark.  
English's art nestles in quite easily amongst the LAND artists, his thawing forms right at home amongst Byron Smith's graphic faces and Drew Haigler's scratchy use of color. Regardless of how and why they ended up there, they're all LAND artists ― accepting each other, supporting each other, pushing each other to make more, more and more. 
The ethos of LAND Gallery is not a mawkish, put-your-feelings-on-the-paper, everything-is-art vibe. Everyone making work under LAND's guidance is a serious artist who devotes his or her days to creating serious work. Yet LAND's ungrudging openness toward the artists they foster embodies a constructive spirit that more places ― schools, galleries, or just individuals hovering over their laptops ― should embrace. LAND is a space for outsiders and insiders, which is to say, such distinctions do not hold within its doors.
There will always be comments online condemning the state of contemporary art. But spaces like LAND, which often exist under the radar and outside the conversation, show the vital power of creative expression, and the impression it leaves on both artist and viewer. Perhaps your kids could do something like it, and by all means, they should.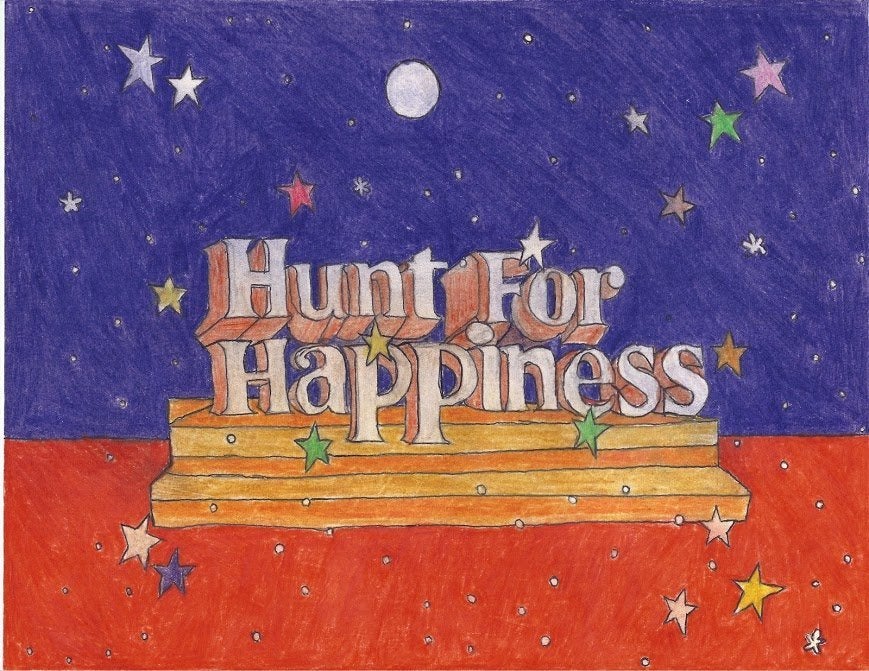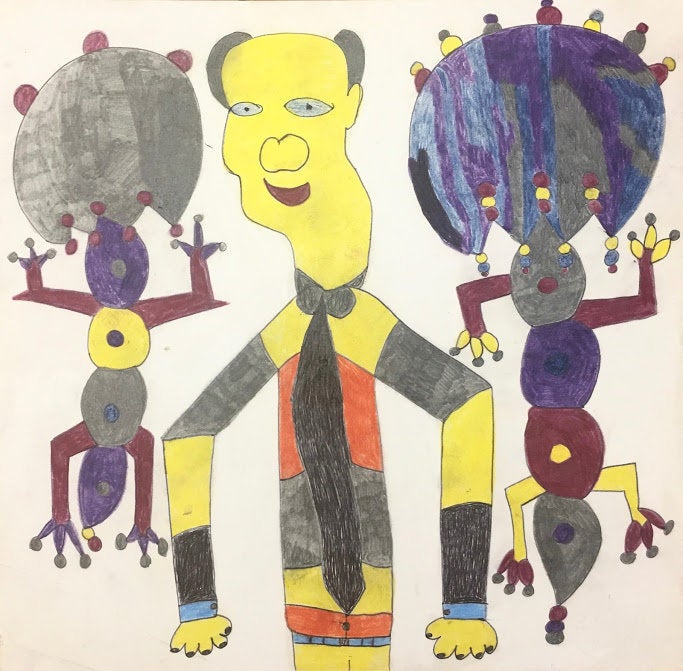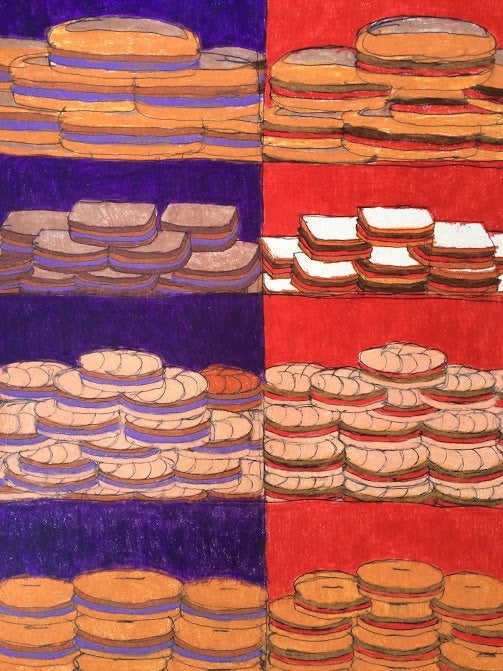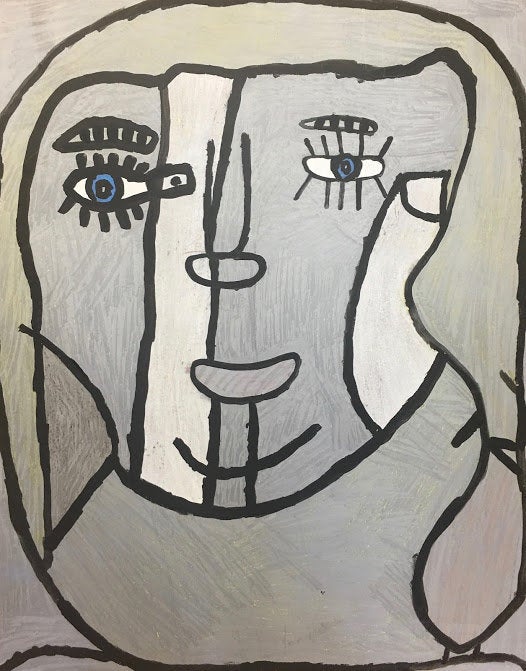 Calling all HuffPost superfans!
Sign up for membership to become a founding member and help shape HuffPost's next chapter
BEFORE YOU GO
PHOTO GALLERY
Outsider Art Fair 2016