Some residents of a Canadian town that's called itself "the land of rape and honey" for 57 years are thinking it might be time to change their motto.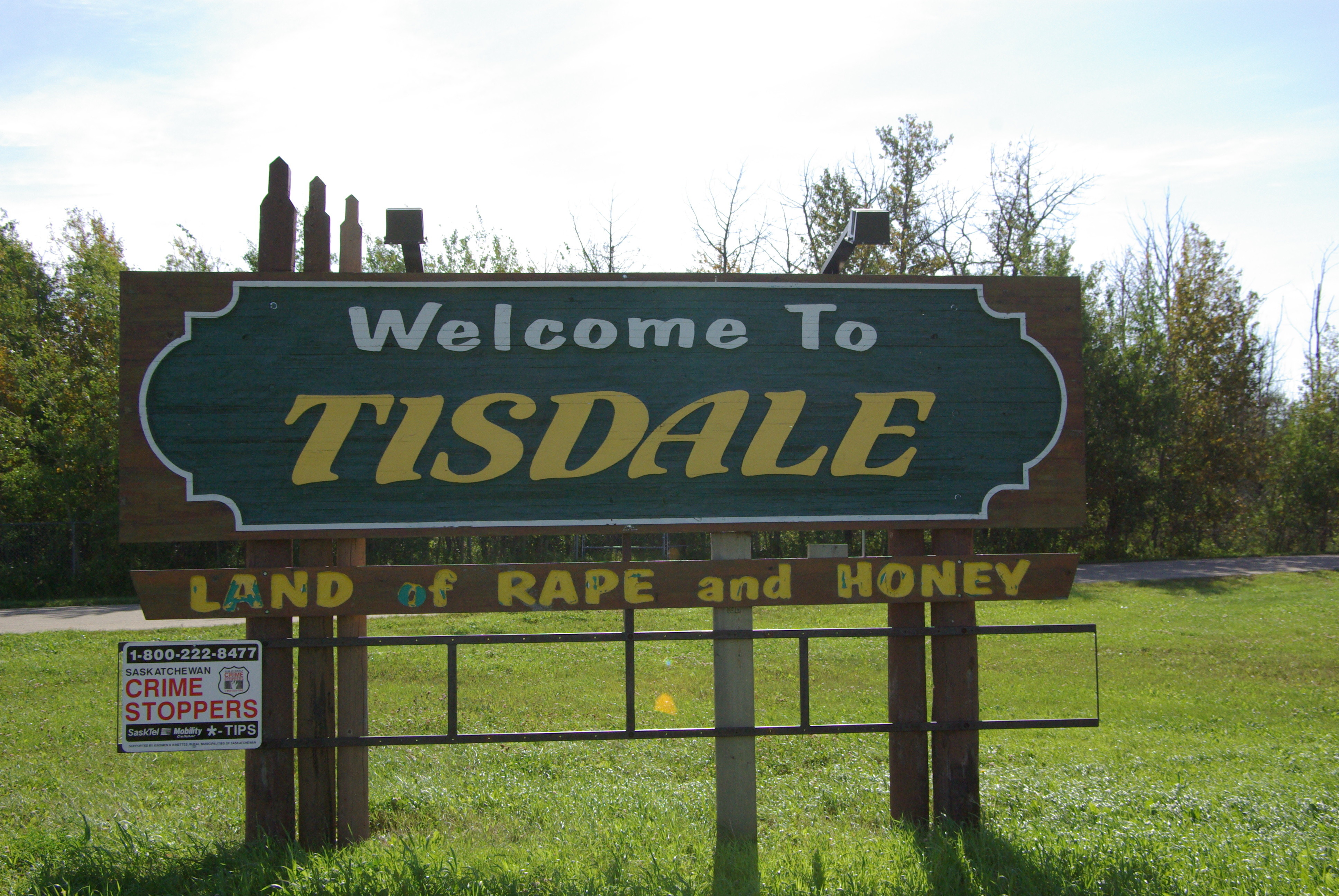 Photo credit: DJKING/FLICKR
But that's not the meaning of "rape" that comes to most people's minds when they see the slogan plastered all over the town's signs.
"Once you explain, it eases things up a bit," Mayor Al Jellicoe told the Toronto Star on Tuesday. "But when you're trying to deal internationally or nationally -- I don't want to do that every time we entice a business to the area."
Town officials are sending around a survey to Tisdale's 3,200 residents, asking if they want to alter the slogan, according to the Star Phoenix. One of those officials, Sean Wallace, says not everyone thinks the motto needs an update.
The town adopted its infamous slogan in 1958, and it's caused controversy before. The Toronto Star notes that an Ontario woman wrote a letter in 1992 to the local paper, the Tisdale Recorder, suggesting the town change the name. A subsequent vote by town residents was split evenly, and Tisdale kept its slogan for the time being.
Alternative slogans suggested in the survey -- the results of which will be tallied in July -- include "a place to grow," "a place to bee" (emphasis on "bee") and "land of canola and honey," according to the CBC.
The terms "rapeseed" and "canola" are not totally interchangeable. It's a common misconception that the unpleasant-sounding rapeseed oil was simply renamed "canola oil" as a marketing gimmick, but there's more to the story. Canola is actually a specific cultivar of rapeseed, created in the 1970s by breeding different varieties of the plant.
Calling all HuffPost superfans!
Sign up for membership to become a founding member and help shape HuffPost's next chapter