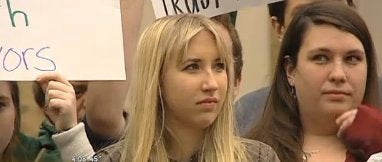 University of North Carolina-Chapel Hill sophomore Landen Gambill is filing a new complaint with the U.S. Department of Education's Office for Civil Rights claiming the school retaliated against her after she criticized the university's handling of sexual assaults on campus.
Gambill's attorney, Henry Clay Turner, also sent a letter UNC Chancellor Holden Thorp Monday saying his client would not participate in a university disciplinary case against her.
"The retaliatory charges against my client are inappropriate, unconstitutional, and utterly without merit," Turner wrote.
In February, Gambill was hit with a charge that she violated UNC's honor code -- which carries the potential punishment of expulsion -- for allegedly creating an "intimidating environment" for a fellow student whom Gambill says raped her. Both students were involved in adjudicating the alleged assault through the university's disciplinary system, known as the Honor Court.
Gambill has not publicly named her attacker at any point, and Turner said her public criticism of UNC's handling of her case was protected free speech. He claimed the new Honor Court charge could violate a "no contact" order that Gambill has against her alleged rapist.
"[T]he University's decision to press charges against Ms. Gambill has tragically provided her abuser with the opportunity to harass and intimidate her despite the 'no Contact' order issued against him last May," Turner said, "when the Honor Court found him guilty of 'a pattern of behavior that was intimidating and harassing,' and prohibited him from having any Contact whatsoever with Ms. Gambill, 'including but not limited to verbal, written or physical Contact.'"
Gambill previously told The Huffington Post that Desirée Rieckenberg, UNC senior associate dean of students, was listed on documents as helping Gambill's alleged abuser file his own Honor Court complaint against her. Neither Rieckenberg nor university spokespersons would comment on the matter to The Huffington Post.
UNC did not respond to a request for comment on Gambill's new complaint Monday.
"You, Chancellor Thorp, have the authority and the responsibility to immediately dismiss this charge," Turner wrote.
Related
Before You Go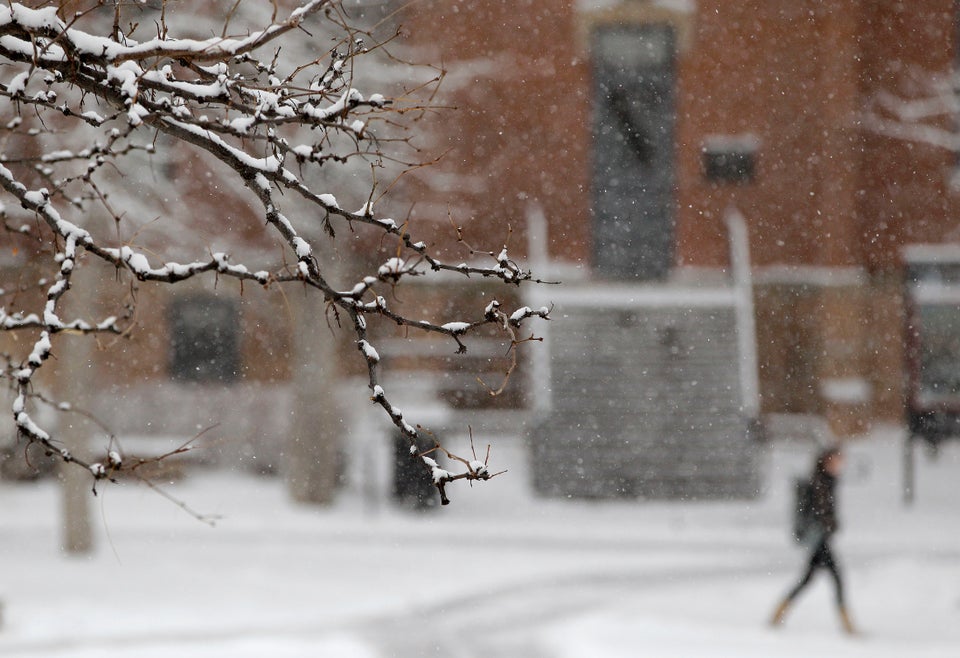 Schools Investigating Or Reviewing Policies On Sexual Assault
Popular in the Community