That's right: This beach looks tropical and gorgeous, but it is NOT directly on the ocean. It's in the middle of a field in Spain.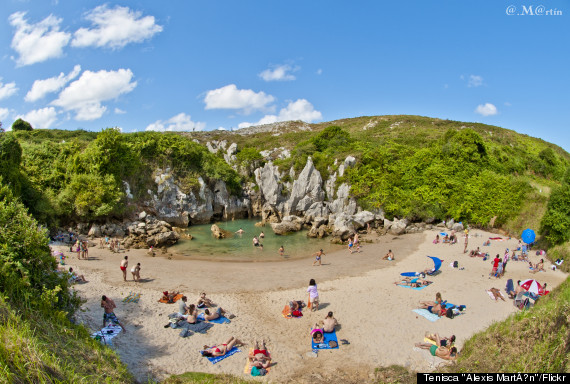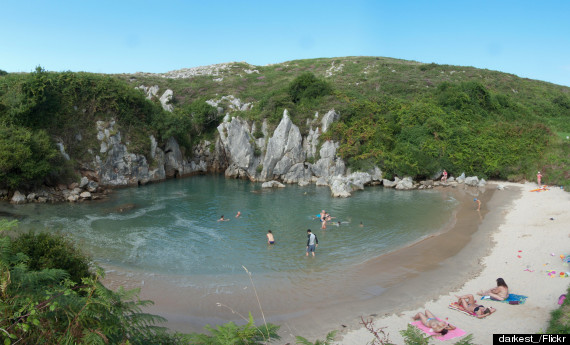 You'll find Gulpiyuri Beach in a meadow near the Spanish town of Llanes. The town itself is coastal -- but perhaps its most amazing "beach" is actually this inland sinkhole that fills with water as the tide rises.
Visitors say it's "really amazing to see" such an awesome "force of nature." They recommend coming at high tide, when the pool fills up and it's easy to swim.
Oh, and if you're craving the real thing, the actual beach is just a short trip across the meadow. We call this the best of both worlds... and also the coolest thing in the world.
Before You Go
Smuggler's Cove, Greece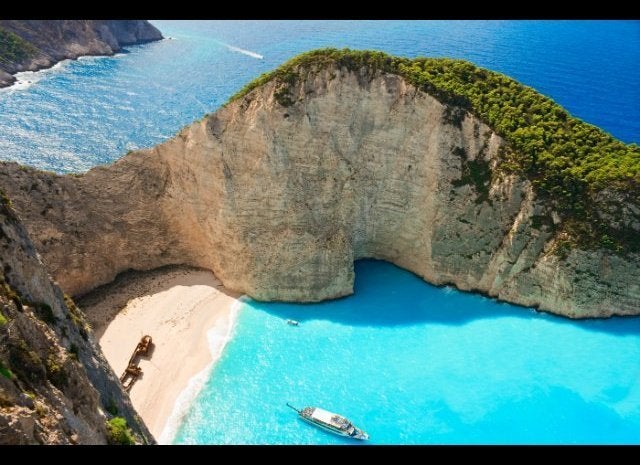 Robles Point, Ambergris Caye, Belize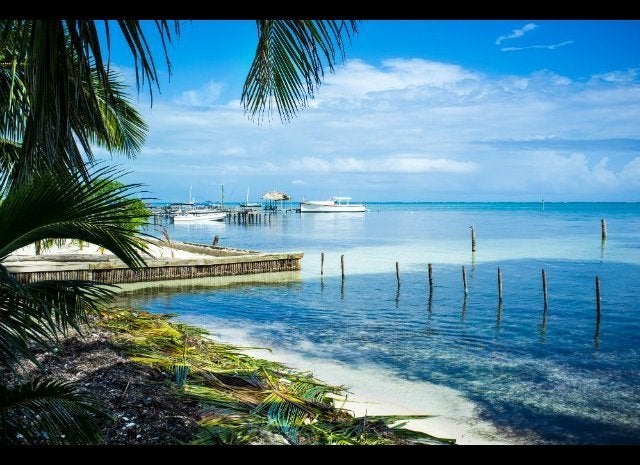 Ko Adang, Thailand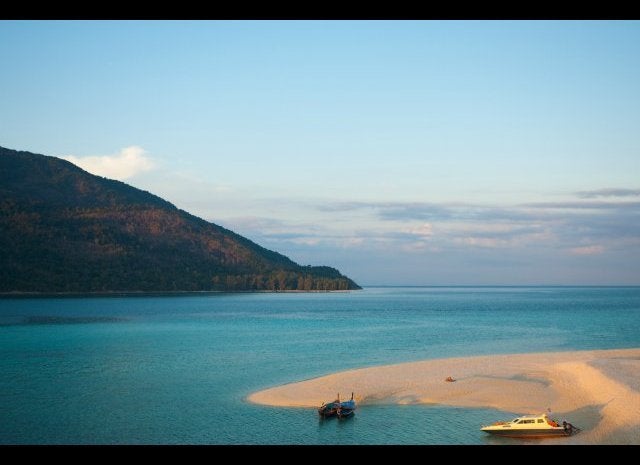 Bai Dai Beach, Vietnam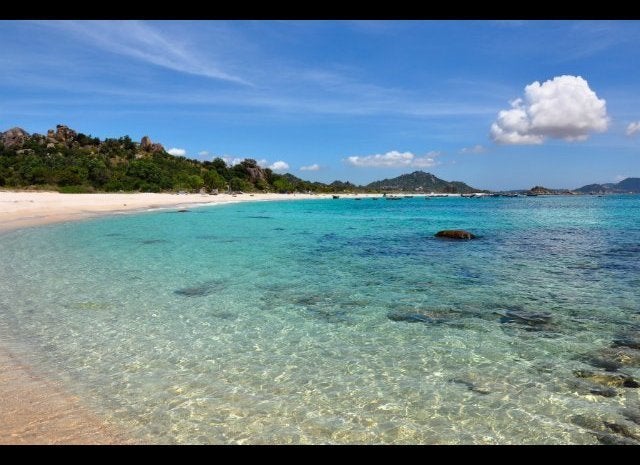 Whitehaven Beach, Australia