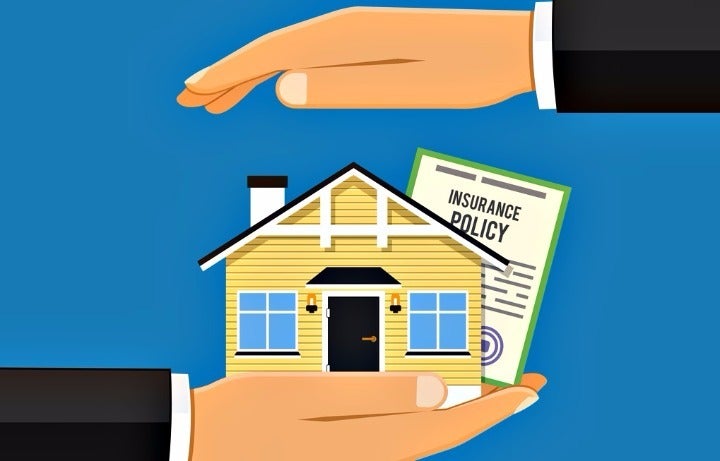 More and more Americans are becoming landlords — either by necessity or choice — but do they know what it takes to insure their rental property?
Consider the trend: For more than a decade, homeownership rates have declined while rentals have increased. According to a recent report from Harvard University's Joint Center for Housing Studies, the nation's homeownership rate has fallen to just under 64 percent. Plus, the number of new rental households has increased by roughly 770,000 annually since 2004.
Many homeowners who couldn't sell their homes during the housing crisis decided to rent them out, says Bob Freitag, a North Carolina-based public adjuster.
"A lot of these new landlords didn't know that they needed more than their existing homeowner policy to insure the property," he says.
Now that the housing crisis has passed — and interest rates remain low — the idea of buying a second home as a rental property sounds lucrative to many who may be new to the real estate market.
"Consider whether your needs or your circumstances have changed," says Robert P. Hartwig, past president of the Insurance Information Institute. "And if they have — or if you don't understand something — call your agent. A simple conversation can save you thousands of dollars in e future."
Landlords and insurance: Getting the right policy
Rule No. 1: New landlords need to call their insurance agent as soon as they decide to rent their property.
"Some insurance companies don't even want to insure rental properties because of the added risks," Freitag says. "So you may need to find a new insurer all together. At the very least, you're going to make significant changes to your existing policy."
CHECK OUT: What Are the Odds Your Home Will Be Struck by Lightning
An average homeowners insurance policy doesn't cover the property if the homeowner is not living there, according to Trent Zachmann, chief operating officer of Renters Warehouse. That's because renters occupying a property carry a different set of risks and liabilities than homeowners do.
For instance, insurance companies know that homeowners generally take better care of a property than renters, which means they file fewer claims and are cheaper to insure. What's more, once a house or condo is being rented, the insurance company considers this a commercial use of the property, which changes the insurance equation a bit.

Types of landlord or rental dwelling policies
What type of policy will you need?
"You're going to need what's called a landlord or rental dwelling policy," Zachman says, "and there are some distinct differences between that and a traditional homeowner's policy."
But not all dwelling policies — sometimes called tenant occupied dwelling insurance — do the same things. Dwelling policies usually fall into three categories: DP-1, DP-2, and DP-3. Here's how they break down:
DP-1 policy is the most basic and affordable dwelling policy you can buy, and it covers risks like vandalism and theft.
DP-2 policy expands coverage to risks like fire and windstorm damage.
DP-3 policy is the most comprehensive of all three, covering all perils unless they're expressly excluded.
Freitag suggests landlords purchase a DP-3 policy. Not only does it cover the broadest range of risks, but it also pays out full replacement costs on a claim as opposed to just "actual cash value." The difference is critical, he says.
For instance, let's say a fire causes $10,000 in damage to your 20-year-old rental property. If your dwelling policy only pays out cash value the insurance company will consider the depreciated value of the home, which could cause 20 or 30 percent depreciation on the final claim payout.
However, if your policy pays out full replacement costs, the insurance company will reimburse you for the present-day cost of rebuilding or making repairs, regardless of the home's age.
Freitag doesn't favor a cash-value policies, because landlords often need out-of-pocket money to make repairs after filing a claim. "Make sure you tell your agent that you want a policy written for replacement costs," he says.
Landlord policies may protect against loss of rental income
Landlord policies may also cover the loss of rental income, which is a critical consideration for landlords.
For instance, extensive fire or water damage may make your rental property uninhabitable for several months. If your dwelling policy covers loss of rent — sometimes called fair rental income protection — the insurance company will reimburse you for that unexpected financial hit.
"Make sure you ask your agent to include loss of rent in the policy," Freitag says. "It only costs pennies on the dollar and it's incredibly worth it if you need it."
How much does a landlord insurance policy cost?
Many variables go into pricing a dwelling policy for landlords, but according to Melissa Neis, vice president of Chicago-based Parr Insurance Brokerage, it will probably cost between 20 percent and 30 percent more than a typical homeowner policy.
"That's because the insurer is taking on more risk," Neis says.
According to a 2016 study by the National Association of Insurance Commissioners, the average homeowners insurance premium across the United States in 2013 (the most recent data available) was $1,096. So a landlord policy will cost between $220 and $330 more per year than a traditional homeowners policy.
Important to note: No matter what type of dwelling policy you purchase, it will not cover the possessions of your renter (such as clothes, electronics or furniture.) Neis suggests landlords require tenants to carry renters insurance, which will protect you against a potential lawsuit if a tenant's possessions are destroyed.
Laura Adams is a personal finance expert, award-winning author, host of the top-rated Money Girl Podcast, and insuranceQuotes' senior analyst. Join a growing group of thousands who are taking their finances to the next level in her free Dominate Your Dollars private Facebook group.
Popular in the Community