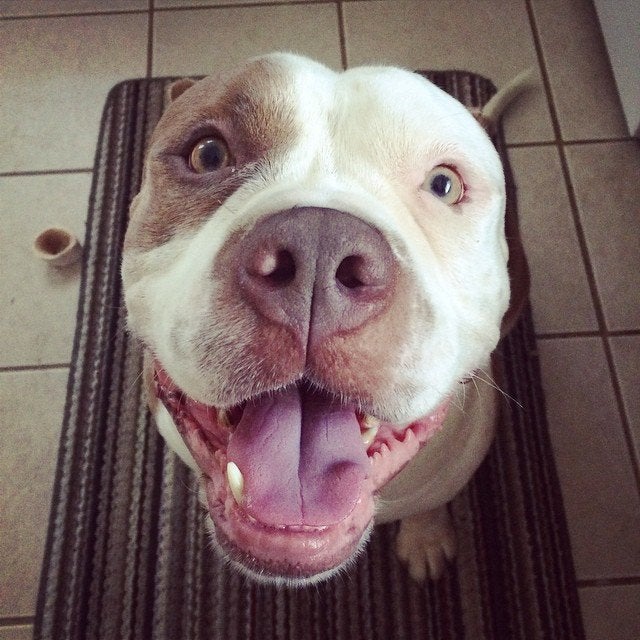 "If they don't, I know they won't have a problem finding another place to live, and I will wish them luck," says Montalbano. "I prefer renters with pit bulls because I know how hard it is to find a place to with live with one, for no reason other than the ignorance and labels."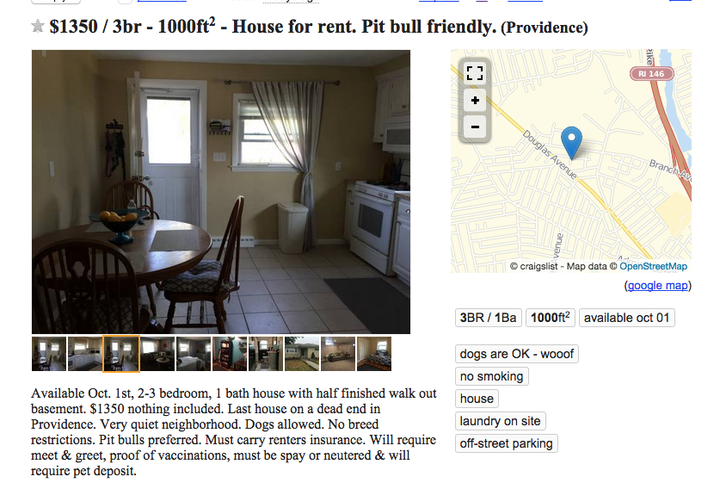 In fact Montalbano -- an art director for an advertising company, who volunteers with a local nonprofit called Handsome Dan's Rescue for Pit Bull Type Dogs -- bought the house a couple of years ago, when she was having a tough time finding a rental that would allow her own pair of doggies, plus a rotating cast of fosters.
"I looked for about two weeks and knew it was going to be a waste of time, so I decided to buy," she says.
It's been a great couple of years -- so much so that she and her dog are leaving it to move in with her boyfriend and his two dogs. (Montalbano's second dog recently died of cancer.)
Said boyfriend is a humane law enforcement officer she met through mutual friends in the animal rescue world.
"I'm probably the luckiest person in the world that I found someone who shares the same passion I do for animals," says Montalbano.
Since her listing went up a week ago, there's been 20-some inquiries from interested parties -- many of whom, Montalbano's pleased to note, have included photos of their dogs.
Montalbano's also heard from lots of folks who aren't looking for a place themselves. They just want to thank her, for giving a family with pit bulls a place to live.
Which makes her happy, as a personal matter. And makes Montalbano think there's a good business opportunity here, catering to this clearly under-served community.
So she'd love to buy more rental properties herself. And then she'd really love to see other landlords stealing away her clientele, by opening up their own homes to pit bulls and the people who love them.
"I have something that can sincerely help keep a family together, so why wouldn't I rent to a family with a pit bull?" she says. "To me, this should be the norm, and I don't think I'm doing anything that I wouldn't expect other dog lovers to do,."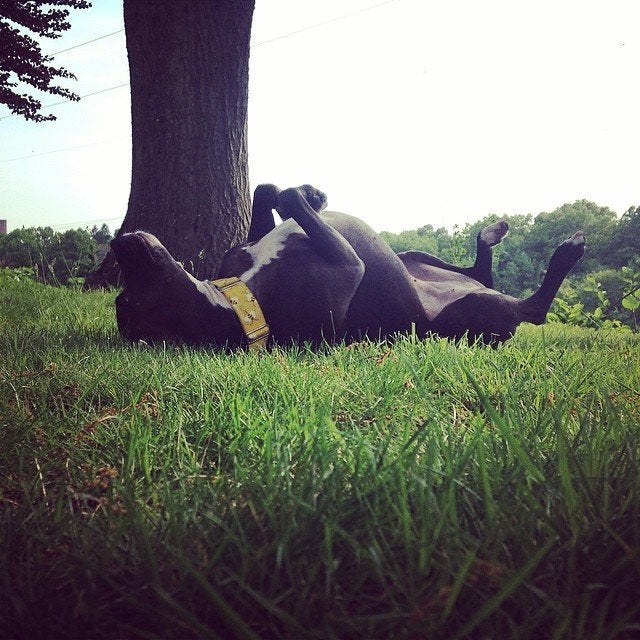 Get in touch at arin.greenwood@huffingtonpost.com if you have an animal story to share!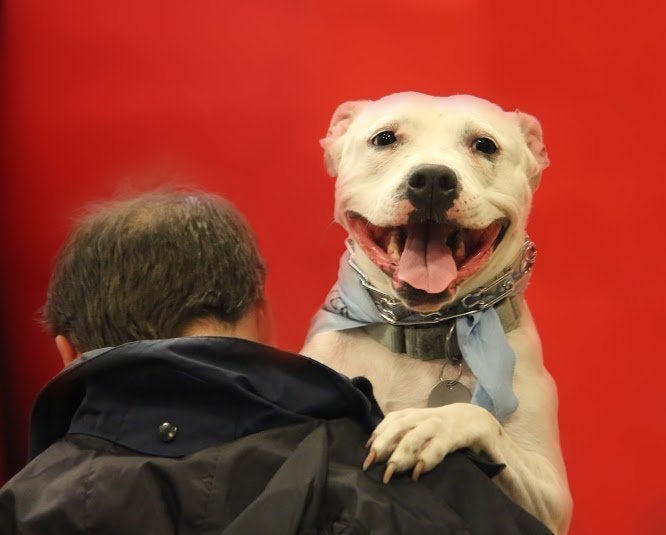 These Pit Bulls Need Homes!
Related