You'd think that a canyon that is 277 miles long with points 18 miles wide and more than a mile deep would be hard to miss.
However, more than half of people in a landmark survey released last week have no clue where the Grand Canyon is located.
Intrepid Travel, a company specializing in small excursions, surveyed 2,000 people across the U.S. -- and found 57 percent of respondents didn't know the Grand Canyon is in Arizona.
What makes that stat particularly sad is that 70 percent of those surveyed claimed they knew their national landmarks.
However, the actual poll findings suggest otherwise:
63 percent didn't know the Space Needle is in Seattle, but 17 percent believed it was in Cape Canaveral, Florida

40 percent of respondents didn't know that Mount Rushmore is in South Dakota

Only 31 percent of those surveyed knew Yellowstone National Park is located in Wyoming, Idaho and Montana
The findings might make some Americans shake their heads in disgust, but Intrepid Travel spokesperson Leigh Barnes hopes they give people a reason to make U.S. travel a priority.
"Exploration and discovery fuel curiosity and make us smarter, more aware," Barnes said. "America has so many treasures and unique sites to explore, hopefully people get out there and see all this country and the world have to offer."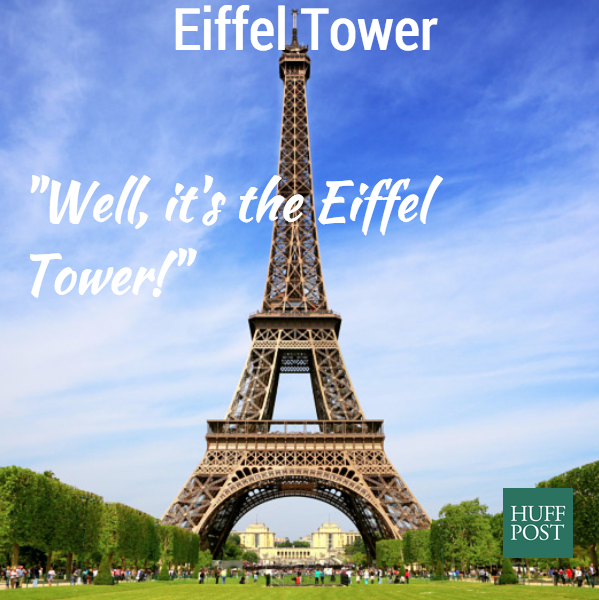 Hilariously Indifferent Travel Reviews
Related
Popular in the Community