How do you compete with a guy who's been to the Olympics, plays for the Los Angeles Galaxy soccer team AND knows some clutch skincare tips? You don't. But, it's always nice to learn a thing or two from a professional athlete like Landon Donovan, who definitely plays to inspire -- because, can we talk about the second-half goal that got the U.S. into the World Cup?
Although we've established that he's a superstar on the field, he keeps up his game off the field: the grooming game, that is. We talked to Donovan about the common problems athletes encounter and how men can easily remedy their skin issues with just a little TLC.
As Donovan has advanced through his career, he hasn't always been cognizant of how to care for his skin. Before explaining his regimen, he remarks, "It's definitely evolved because it used to be nonexistent -- being young and especially being a man, it's just one of those things we don't care or worry about." But when physical changes started to show up on his face, he felt he had to do something. "As I get older, wrinkles start to evolve and I start breaking out when I'm too oily," he says, noting "only in the past years have I really concentrated on this stuff."
Now that he's a Neutrogena Men's brand ambassador, it's only right that Donovan gives his skin the attention it needs. "First of all, wearing sunscreen everyday was something I neglected forever," he says, and now that he uses it during his hardcore training and day games, he has some advice to give those who've forgotten about their skin. "I think that it's an important message, especially for men, to understand and take care of your face before and after [activity]," he says, adding that "washing your face with cheap body soap that comes in the locker room doesn't really cut it."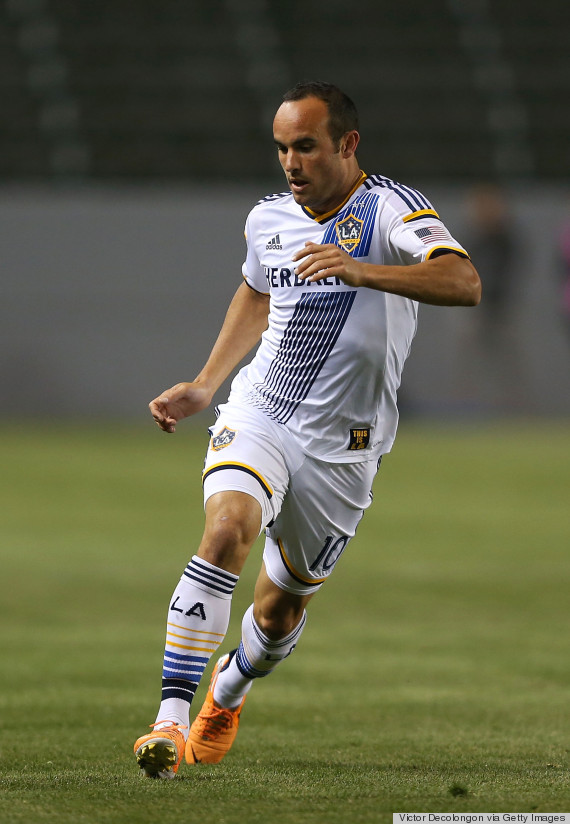 In an effort to stress hydration, Donovan also told us the easy, not-so-secret way to get a good shave. "I feel like a lot of guys just shave and then don't do anything afterwards," he says. In addition to his previous moisturizing tip, he stresses something that anyone can adhere to. "Being smart and using common sense to stay out of the sun, or not sweat and get anything else on your skin," right after cleansing so your formulas get a chance to perform their job.
As for on-the-field care, Donovan nips preventable problems in the bud. "During day games, it can be an issue if you're not careful with the sunscreen you're using and what type you use," he says, which goes for guys who are into frequent outdoor activity.
And when it comes to shaving, Donovan knows that doing the bare minimum isn't that ideal. "I realize now that when I train, where I'm sweating a lot, if I shave with just any old whatever product, it really irritates my skin," he says. He continues, saying, "when I'm out in the sun, [irritation] is the last thing I want to worry about as an athlete," and that's why the simple steps like moisturizing, paying attention to how you react to products and being aware of your environment can give you the results you need. "I don't want to be out on the field thinking oh my gosh, my neck is burning. Or, oh my gosh, there's sunscreen in my eyes," and we agree ... well if we were amazing soccer players ourselves.
In the end, Donovan had one thing to say: "Just take care of yourself." Well, it seems like we need that reminder every day, right?
We hope to see Landon Donovan kill it during the FIFA World Cup starting in June.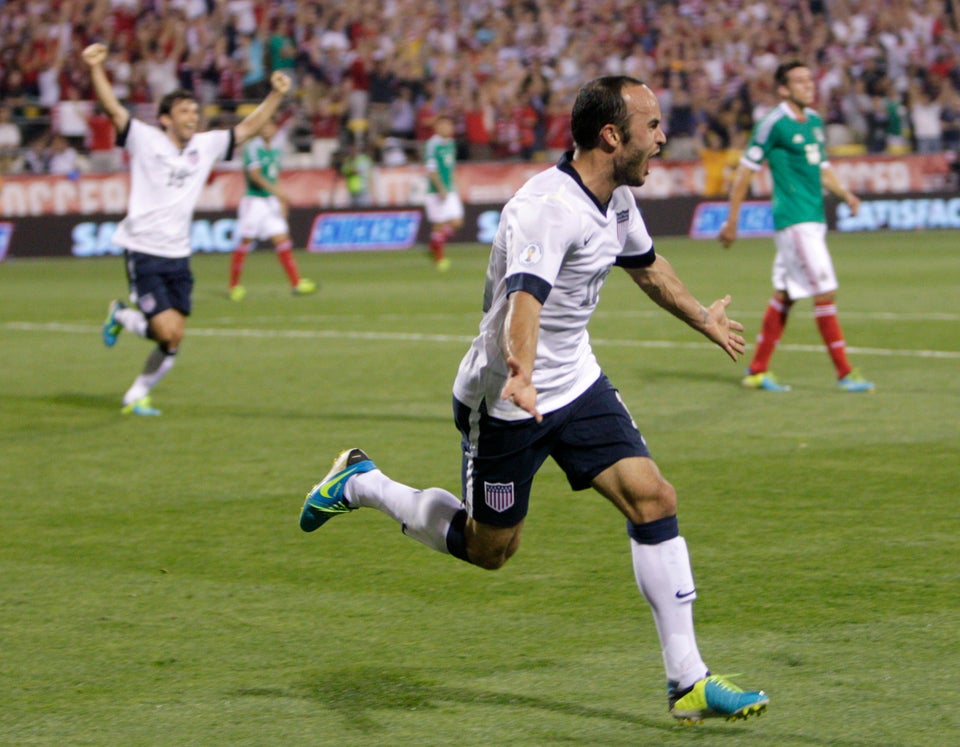 PHOTOS: U.S. vs. Mexico World Cup Qualifier